10 Best Things to Do In Ocala, Florida
Ocala is a desirable location. If you're looking for an exciting vacation in Florida, This attractive city offers a wide range of recreational opportunities, exciting adventures, and tourist attractions.
You'll never be bored in Ocala because of the city's many parks, beautiful nature trails, cultural attractions, and rich historical landmarks.
The city offers various paid and free activities to suit all tastes. The top activities in Ocala are highlighted in this guide, along with the must-try activities and the most well-liked tourist attractions.
Silver Spring State Park of Ocala:
One of the most prominent tourist destinations, Silver Springs State Park is a must-see for weekend entertaining activities. This park offers a distinctive fusion of natural beauty and cultural value thanks to its clear springs, abundant flora, and rich history from the 1930s.
The park offers a typical day and night experience, thanks to camping or hiking outside beneath the stars. Visitors can take a scenic boat tour to see the springs and learn about the region's rich wildlife, or they can hike a trail to get a closer look at the local flora and animals.
The park offers picnic areas, a playground for children, and even a glass-bottom boat excursion for those who want to make a day of it. Silver Springs State Park is ideal whether you seek action tonight or a peaceful getaway.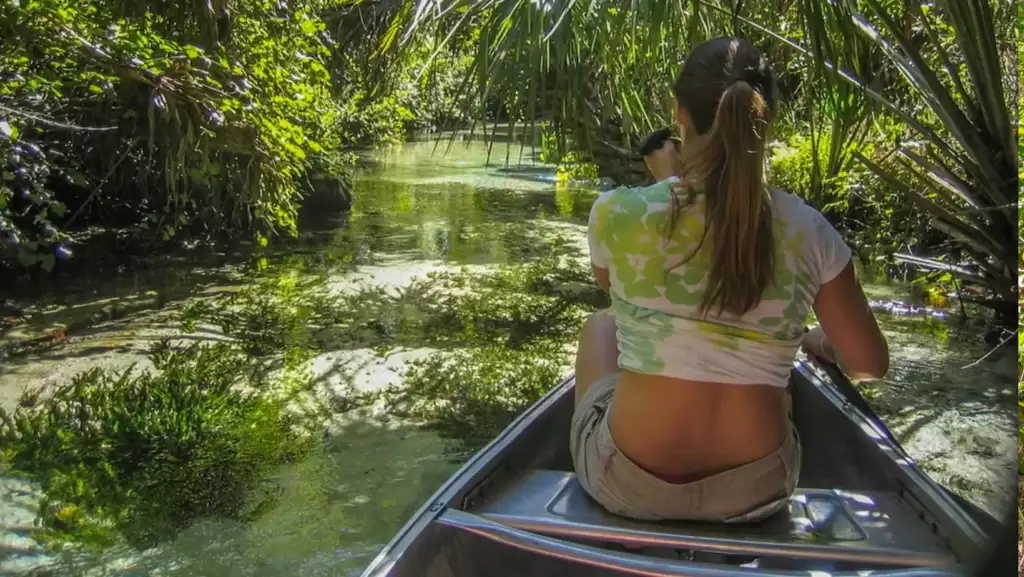 Appleton Museum Art:
Visit the Appleton Museum of Art if you're in Ocala, Florida, and you love art.
This museum's collection of more than 16,000 works of art spans a variety of periods and styles, from ancient to modern.
Everything from European, American, African, and Pre-Columbian art is displayed in the museum.
The museum's permanent collection contains works by well-known artists like Monet, Degas, and Renoir.
Visitors can use changing exhibits and unique occasions like workshops and seminars.
The fact that the museum is housed in a gorgeously renovated historical structure that initially served as a high school adds to the allure of this cultural treasure.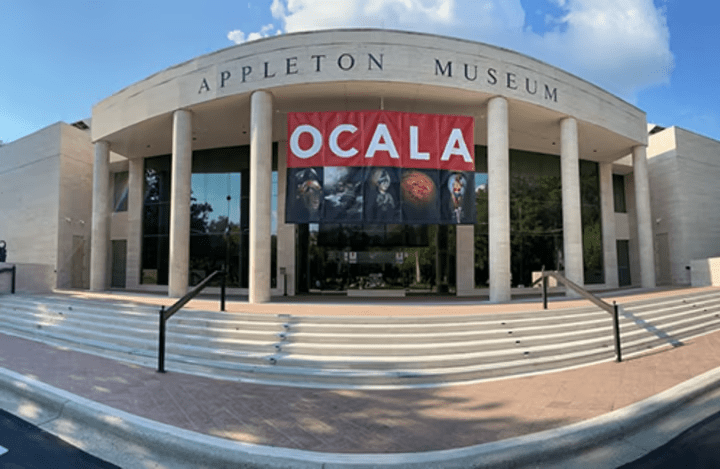 Ocala National Forest:
National Forest, which covers more than 383,000 acres of varied wildness, is a gem of nature hidden in the center of Florida. Outdoor enthusiasts and those looking for adventure will find this gorgeous forest the perfect getaway. Everyone can find something to do here, from boating, fishing, hiking, and camping.
Numerous animals, such as white-tailed deer, wild turkeys, and black bears, find refuge in the forest. Stroll along one of the many trails to see these animals in their natural settings. With activities like snorkeling and swimming, the crystal-clear springs and streams also provide an outstanding opportunity to appreciate the attractiveness of the forest.
Take a canoe or kayak trip to explore the park's many rivers for an adventure you will never forget.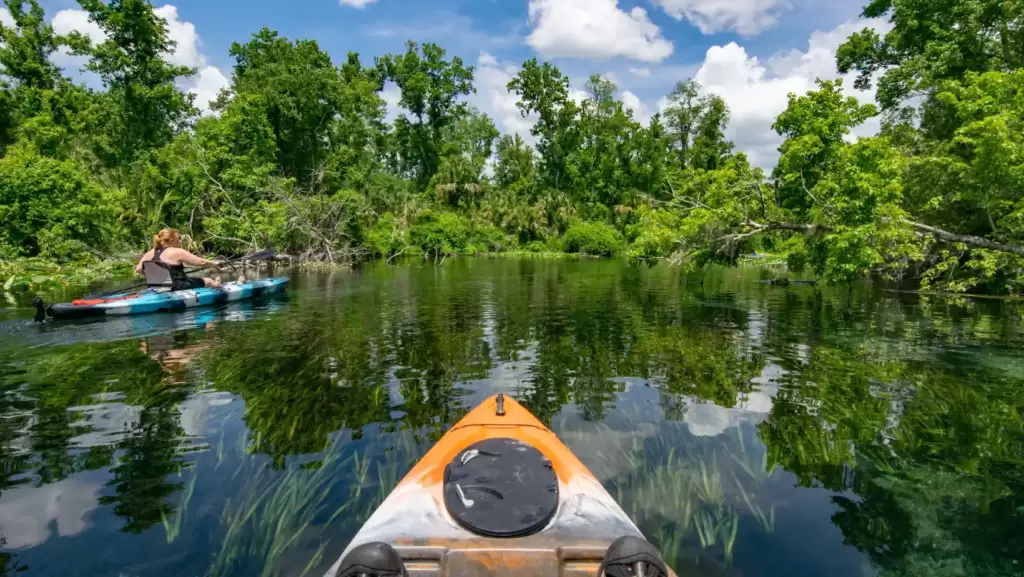 Marion County Museum of Archaeology and History:
The intriguing Marion County Museum of Archaeology and History is where you can learn about the fascinating history of Marion County and the surrounding area. This museum in Ocala, Florida, provides visitors with a thorough overview of the region's history, from its early inhabitants and Native American civilizations to its growth and development.
From the time of horse-drawn carriages to the present, the museum's comprehensive collection of artifacts, images, and displays depicts all facets of life in Marion County.
Visitors can discover the region's maritime heritage, the effects of the Civil War, and the development of a hub for trade and business in this city. The gallery's collection of Native American artifacts, which includes pottery, utensils, and clothing, is one of its highlights.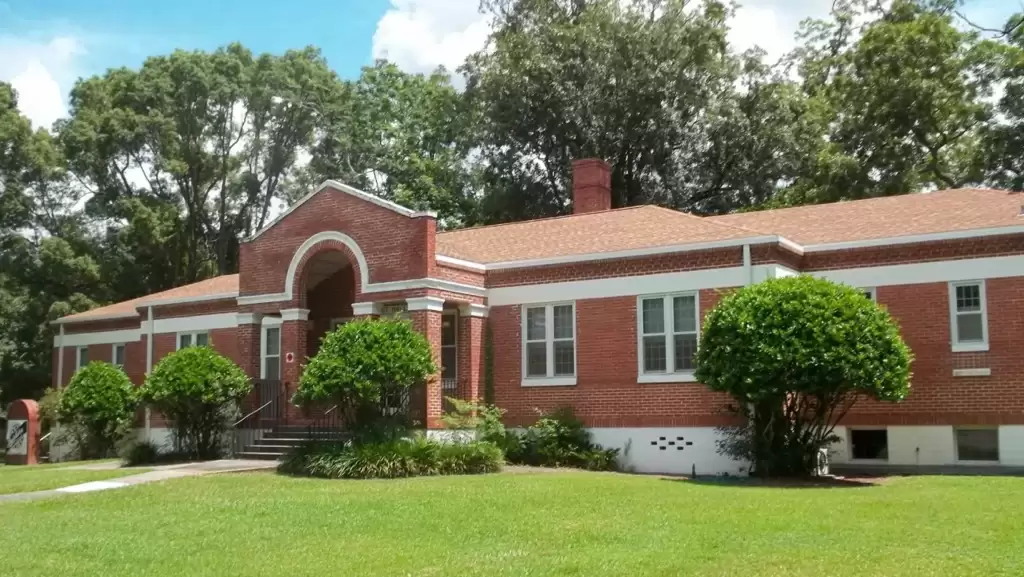 Historic District and Downtown Square of Ocala:
A must-see stop on your agenda of things to do in downtown Ocala is the picturesque historic district and downtown square, where you can learn about the core of the city's past and present. The location gives visitors a taste of the city's rich cultural and historical legacy. The central plaza is a treat to explore, with beautiful local businesses and eateries beside Victorian-era buildings.
Stroll around the historic streets and savor the stunning old houses, many of which have undergone painstaking restoration. The region also offers year-round festivals and events, including the well-known Farmers Market on Saturday mornings. The range of nearby restaurants that offer a mouthwatering flavor of the South will delight foodies.

Civic Theatre Ocala:
For culture lovers, the Ocala Civic Theatre, which lies in the center of Ocala's downtown, is a must-visit location. This legendary location, which has a lengthy history and a dedication to excellence, is a mainstay of the Ocala arts community and draws tourists worldwide.
From the minute patrons enter the magnificent lobby to the last curtain call, this contemporary theater offers a remarkable experience thanks to its cutting-edge lighting and sound system. The theater puts on an exciting and varied lineup of productions every season, ranging from time-honored plays and musicals to avant-garde new works.
The Civic Theatre will likely have something to fit your taste, whether you enjoy modern comedy, traditional drama, or something in between.

Downtown Market Ocala:
Those who want to experience Florida's luscious lands and assist its farmers should take advantage of the Ocala Downtown Market, a center for regional agriculture and fresh vegetables. The market in the center of Ocala sells various locally produced handcrafted goods and fresh fruits, vegetables, meats, and cheeses.
One of Ocala's many free activities and attractions is this colorful and tasty complement to any schedule. Visitors can sample the goods from regional merchants and learn about the environmentally friendly practices that distinguish Florida's agriculture sector.
The Canyons Zip Line and Canopy Tours:
In particular, if you're looking for exciting things to do in Ocala, Canopy Tours and The Canyons Zip Line is an adventure that should be noticed.
This experience comes complete with harnesses, safety helmets, and other essential gear before setting off on a trek through the forest treetops, making it ideal for thrill seekers, nature lovers, and people searching for a challenge.
Also Read: Fun Things to do in Nashville with kids
The tour includes several sky bridges, zip lines, and challenges that will test your daring and give you a singular perspective of the spectacular sights.
You can expect a memorable and exhilarating experience with trained guides watching for your safety and assisting you with the course.

Reilly Arts Center:
In Ocala, Florida, there is a thriving cultural center called the Reilly Arts Center. Anyone seeking innovation and inspiration must visit this magnificent institution, which offers a singular venue for presenting various artistic and cultural events.
The center has a 700-seat auditorium with cutting-edge lighting and sound systems, making it the perfect location for concerts, plays, and other events. Additionally, depending on the event's requirements, it has a flexible theater stage that can be converted into a proscenium-style stage or theater-in-the-round.
The Reilly Arts Center has a large lobby and gallery area in addition to its main auditorium, which makes it the ideal location for exhibitions of art, pre-show gatherings, and other social activities.

Ocala Petting Zoo:
The Petting Zoo is a popular site for families and animal lovers.
Visitors can interact safely and under care with various farm animals, such as goats, chickens, ducks, and rabbits, at this entertaining and informative attraction.
Children can learn about many animal species, their behavior, and their habitats at the petting zoo while having a good time.
Children can interact directly with zoo animals by feeding, petting, and learning about them.
Visitors can discover the significance of animal welfare and the right way to handle and communicate with animals.
The zoo personnel is accommodating and kind, which adds to how much fun the trip is.

Frequently Asked Questions:
Is it worthwhile to travel to Ocala, Florida?
Marion County, recognized as the "World's Horse Capital," contains Ocala. You'll find a lot of natural attractions and adventures among the lovely rolling hills and freshwater streams.
What has made Ocala famous?
Ocala was dubbed the "Horse Capital of the World" in 2007 due to more than 400 farms and training services there. The World Equestrian Center, the College of Central Florida, Silver Springs State Park, and Rainbow Springs State Park are a few of the area's top tourist destinations.
Is Ocala, Florida, an inexpensive place to live?
It has a cost of living that is 7% less expensive than the average for the country and 8% less expensive than the state. Housing in Ocala, Florida, is 10% less expensive than the national standard, while utilities are around 8% less expensive.
What is the best place in Ocala, Florida?
Southeast of Highway 40, the Historic District's most desired area can be located. Despite being a small area, it is a spectacular neighborhood, only some city blocks in size.
Is there snow in Ocala?
At this location, there aren't any snow events happening right now.