10 Things to do in Galena Illinois  
The tiny town of Galena is tucked away in northwest Illinois and is home to numerous stunning historic tourist sites and a few intriguing architectural wonders. It was initially a vital steamboat center and mining town, located not far from the Mississippi River amid rolling hills and productive farmland.
While its protracted decline was caused by the long-term decline in the market for lead, it is now an incredibly sought-after tourist destination in Illinois because of its abundance of gorgeous ancient structures and well-preserved historic homes.
Surprisingly, the Galena Historic District contains over 800 such buildings, including the previous residences of well-known individuals like Ulysses S. Grant and Elihu B. Washburne.
Galena also offers a variety of neighboring lovely natural areas for visitors to explore. 'The City That Time Forgot' is worth visiting for its rich past, legacy, culture, and fantastic stores and restaurants.
Galena historical tours:
Trolley Tours in Galena:
A historical narrated tour of Galena Illinois is essential for history aficionados. Galena's original trolley has been operating since 1988 and is available for rides. One-hour tours of the Galena Historic District and two-and-a-half-hour tours of the Dowling House, Belvedere Mansion, and U.S. Grant Home are available. Kids may ride for free all year, which is lovely for families.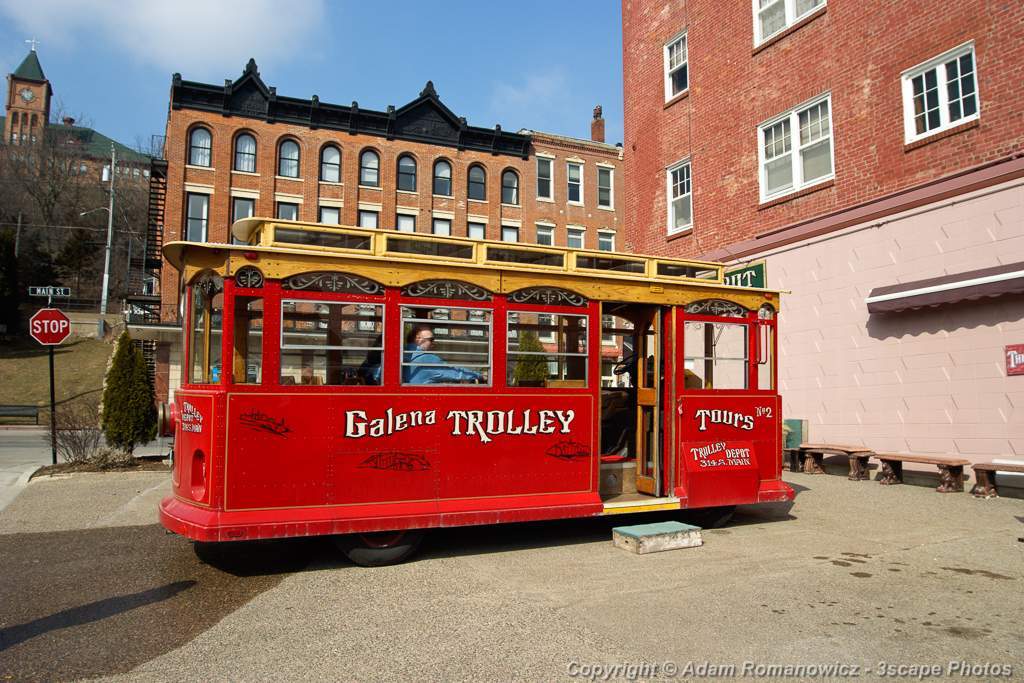 Visit Galena's Main Street:
As you walk down Galena's historic Main Street for one hour, be led by General Ulysses S. Grant. Fortunately, it's just a fake! The ghost tours will be covered later.
During the trip, you learn everything you need to know about early Galena, including lead mining, steamboating, and Ulysses S. Grant and his role in the Civil War.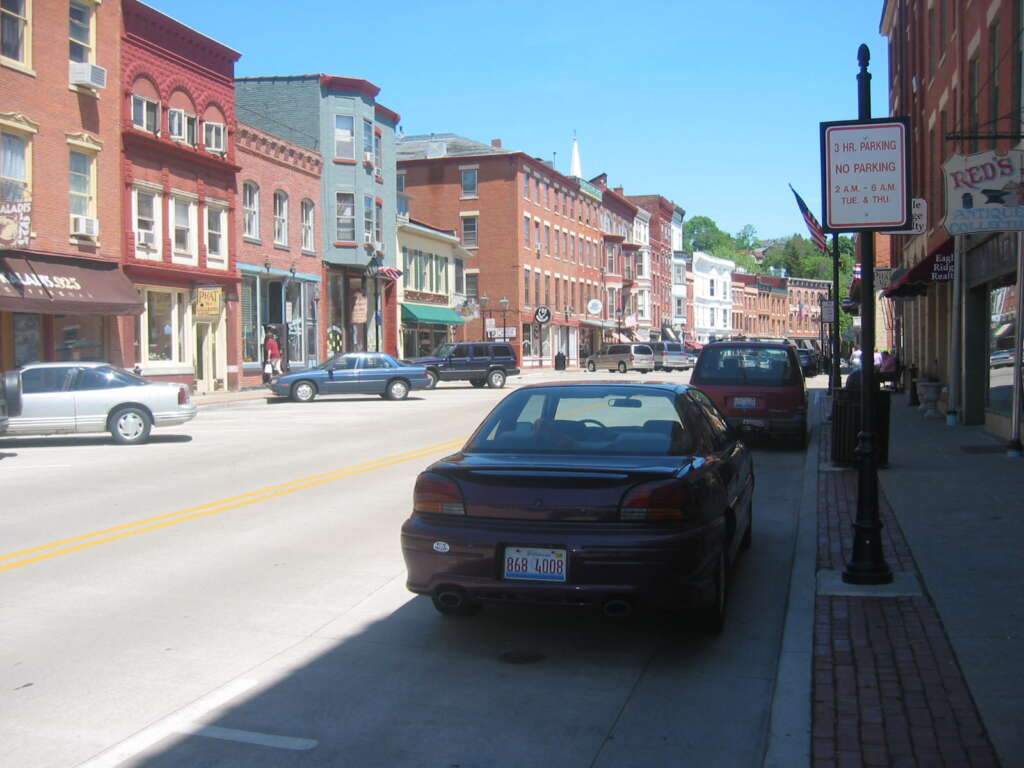 Galena's Haunted Tour:
With the help of candlelight and some of Galena's most well-known ghosts, take a tour of the city's historical sites as night falls.
Try their Spirits & Spirits Tour if you're searching for something spookier. You'll be taken to a hotel, a restaurant, and a brewery by a storyteller and bootlegger for unique cocktails to go with some spooky ghost tales. It's a creepy tour that you must take.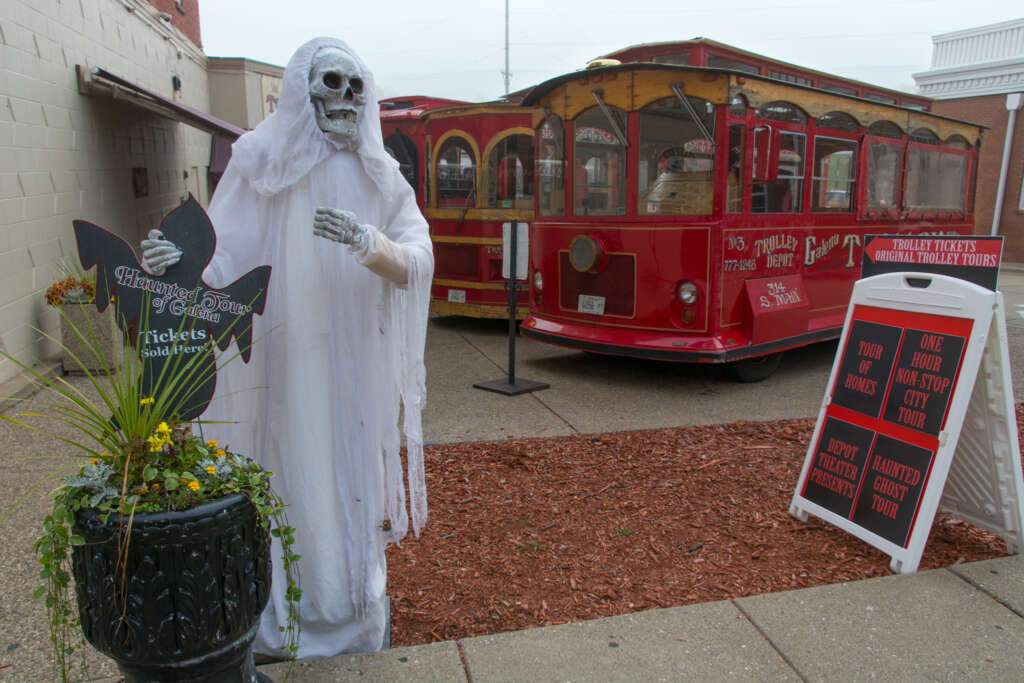 Winery and Distillery Tours:
Visit Blaum Bros Distilling Company and sample some of Galena's finest booze. The distillation section, the barrel room, the tasting room, and the bar serving cocktails are all visible. The best aspect of this tour is that you can touch, taste, and feel the components that go into making their drinks so incredible, making it a whole sensory experience.

Galena History Museum:
A fantastic resource for learning about the past of Daviess County, where Galena is located, is the Galena History Museum.
The museum is in the heart of Galena's commercial center, inside the former Masonic Lodge on Main Street.
You can go through archives and displays in this modest building that showcase relics from when Daviess County was founded up to the present.
The museum is jam-packed with exciting and instructive artifacts that depict Daviess County's History.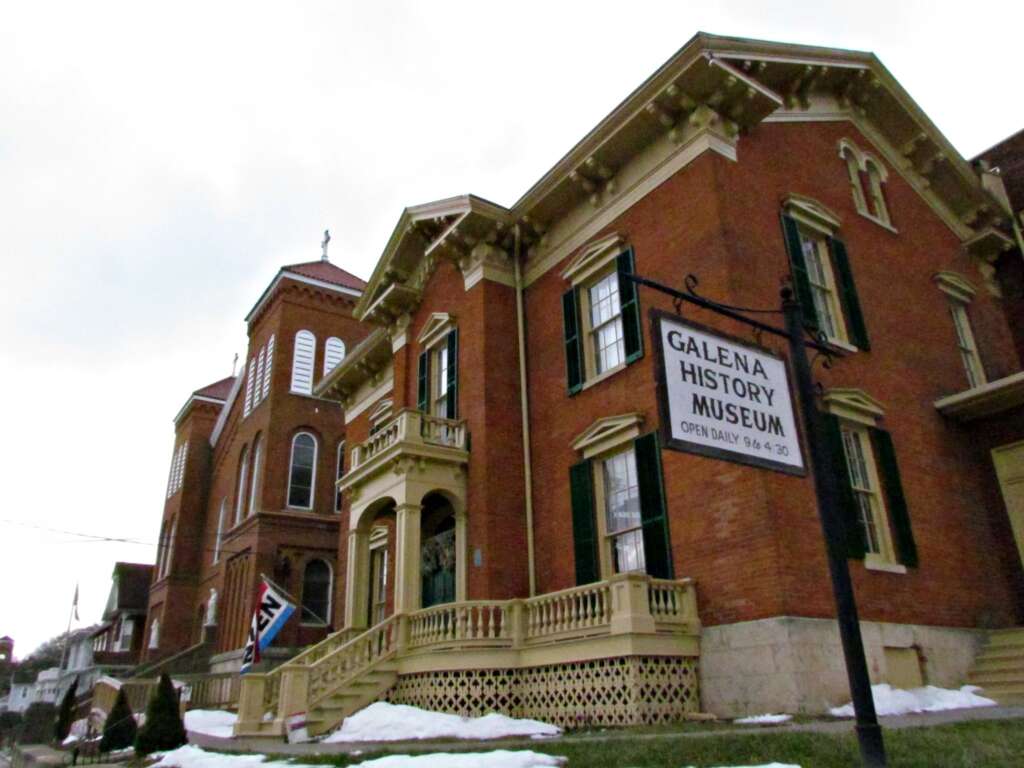 Read Also: Best Things To Do in Baton Rouge
Galena's Main Street, shop and stroll:
Jewelers, art galleries, shops, and other small businesses are concentrated on Main Street in Galena, Illinois. Main Street has over 100 stores, boutiques, and galleries, so there is something for everyone. It's a beautiful destination to spend the day shopping, taking in the splendor of this old town, and discovering the ideal memento present.
Visit Earth's Treasures to look through handcrafted jewelry, USA Cactus apparel, and other collectibles.
At Gabby's Gifts, you may find various uncommon presents and collectibles.
Were you looking to spice up your kitchen or buy a chef? Visit Galena Garlic Company to get a bottle of balsamic vinegar or various spice blends.
Gateway to History offers special Galena mementos.
Poopsie sells toys, games, books, and anything else you can think of, and both residents and tourists love it.
The Grateful Gourmet has fantastic regional products and almost anything you need to prepare your next meal.
Simply Elegant Boutique on Main Street offers upscale clothing and home décor.

Outdoor Activities in Galena Illinois:
There are lots of beautiful outdoor attractions in Galena. These include manufactured structures like meticulously kept gardens and naturally occurring ones like thundering waterfalls and undulating hills. Here are a few ideas for taking in Galena's breathtaking scenery.
At Thunder Bay Falls, take a stroll to a stunning waterfall.
At Apple River Canyon State Park, go swimming, hiking, or fishing for the day.
Wintertime around here, Ski if you haven't already.
Follow the Galena River Trail and stroll alongside the river's banks.
Visit a nearby park with your picnic basket.
Observe birds at Casper Bluff.
When you go horseback riding, take in the views from the horse's perspective.
Wander serenely amid Linmar Gardens' splendor.
Play a round of golf at a close by course in Galena.
This is just a little sample of what Galena might have in store. This town experiences a great deal of daily activity and sporadic festivals and events. Download our vacation guide for even more neighborhood details.
Charlotte Suite at Farmers Inn ILF GalenaFinding out It could take some time to do everything you want to do while on vacation in Galena, but selecting a place to stay is simple: Farmers Guest House! Our inn has welcomed visitors similarly since it opened as the Farmers Home Hotel more than 150 years ago, in 1867.

Jo Daviess County Museum in Galena Illinois:
The excellent Galena/Jo Daviess County Museum, located in the city's heart, is home to many fascinating and engaging exhibitions. Its antiquities, works of art, and archaeological discoveries provide a fascinating glimpse at Galena's History, legacy, and beautiful surroundings.
Its numerous galleries and chambers cover many topics, including Ulysses S. Grant, the Civil War, and Galena's port and mining History. It is housed in a charming Italianate home constructed in 1858. Other sections of the museum focus on the local environment, geology, and the indigenous people who once inhabited the area.

Fun at Galena, Illinois:
As entertaining as the general Galena trip is, I like some of the more unique tours offered. Galena does provide ghost excursions, just not every night.
There are even more things to do at Galena because it is on the Mississippi River, on the Iowa border with Galena, and has a different topography than much of Galena. It is located in Jo Daviess County in northern Galena, Illinois, close to Dubuque, Iowa.

While celebrating its rich History, Galena offers more than just museums for those who prefer different forms of entertainment. Although some activities are only offered in the summer, Galena also celebrates winter activities, making it a terrific place to come all year round.
The tours take you all over Galena, not just the central business district, so that you can learn about the town's past and how it has changed over time. The narrators are rich with details and nuggets that are unique to them.