The Best Things to Do in Des Moines on The Weekend
There are many best things to do in Des Moines: Most importantly, Des Moines is the state capital of Iowa, also known as Hawkeye State. Des Moines, Iowa, has many fun things to do on the weekends! Things in Des Moines that are the finest of family-friendly activities have been compiled by us in this city area for the weekend so that you can enjoy yourself! The city is a vibrant hub of the Midwest and is home to a diverse range of things, including agriculture, history, culture, art, and a robust political environment.
As a result, there are many exciting and satisfactory things to do in Des Moines. The city's diversity makes it a desirable tourism destination because it has a mix of urban areas, farmlands, state parks, prairies, and everything. You'll discover a detailed list of some incredible things to do below if you're seeking big attractions and places in the city.
The Art Center of Des Moines:
One of Iowa's top tourist destinations is the Des Moines Art Center, which opened in 1948. Modern and contemporary creations of many mediums are on display at the Art Center. The museum strives to be inclusive in its exhibitions by accepting and valuing diversity among the center's community members and all visitors that enter its doors.
The museum wants to unite people by presenting and embracing work that provokes thought. The center has collections of prints, photos, paintings, decorative arts, manuscripts, sculptures, books, movies, textiles, and more, so there are many exciting things to check out there. One of the best things to do in Des Moines for each visitor is to go to the Art Center.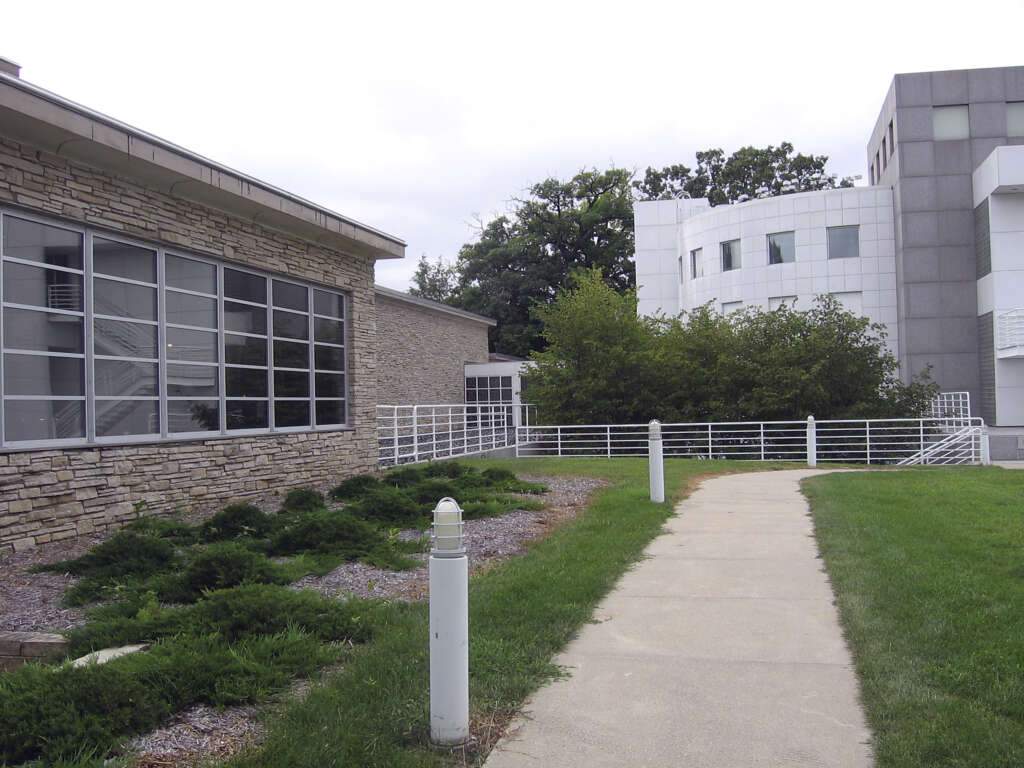 Des Moines Civic Center:
Des Moines Civic Center, which opened its doors for the first time in 1979, is proof of the strength of a community's desire to host local artists and performances. A tour of the Civic Center is one of the best things to do in Des Moines. Since 1979, the facility has developed into Iowa's premier entertainment hub. However, the center also offers incredible performance art education options for artists of all ages and abilities and hosts incredible shows throughout the year.
Civic Center frequently hosts events, including gospel music, Latino concerts, outdoor yoga, Disney musicals, concerts by well-known musicians, comedy shows, puppet shows, symphonies, dramas, musicals, dance performances, etc. There is always a live concert (or more) scheduled in Iowa, regardless of the season you visit.

Salisbury House and Garden:
One of the best things to do in Des Moines is the Salisbury House & Gardens, constructed in 1928 by cosmetic royalty. The magnificent manor house was constructed as a Tudor in the Carolean styles and Gothic. The manor, which was fashioned after a king's residence, is furnished with rafters and woodwork made of Shakespearean-era English oak dating from the 16th century.
Notably, the estate houses the original Weeks family collection of paintings, furniture, and tapestries. The was sold to the State of Iowa Education Association in 1954 for just $200,000 after being built and outfitted for almost three billion dollars, a fortune in the 1920s. Since being sold, Salisbury House & Gardens has welcomed guests to explore the expansive grounds, stunning architecture, and incredible art collections.

World Food Prize Hall of Laureates:
One of the best things to do in Des Moines is World Food Prize Hall of Laureates honors Dr. Norman Borlaug and his contributions to the battle against hunger. It is located in the 100-year-old Public Library Building of this city. The World Prize Hall of Laureates is one of the city's numerous distinctive attractions and a museum that honors agricultural accomplishments.
It also houses the Global Youth Institute, an educational facility with interactive exhibits on hunger and food security, and an event space that trains today's youth to take on leadership roles in the battle against hunger. There are designed rooms that attract and educate visitors to the hallway.

Blank Park Zoo:
Visit the Zoological Park is one of the best things to do in Des Moines, Iowa. Blank Park Zoo fosters a deep love of nature by fusing recreation, teaching, research, and conservation. Visitors to the zoo can see wild animals in their original surroundings because it is in a lovely outdoor park setting.
In terms of wildlife, you can see lions, tortoises, tigers, penguins, giraffes, and other beautiful animals. Additionally, a few entertaining tourist activities, including train, camel, and carousel rides, will make your family's visit to the zoo enjoyable.

Science Center of Lowa:
If You want to visit one of the best things to do in Des Moines, then experience the Science Center of Iowa. This facility engages visitors of all ages by bringing science to real life via interactive exhibits, theaters with unique formats, and special events.
Every exhibit at the museum attempts to teach visitors something new because it is learner-centered. It's noteworthy because the center contains many ongoing exhibits, including a makers workshop, a sky exhibit, a display of the planet Earth, and an area called "small discoveries" aimed at eager infants.
Related: Best Fun Things to Do in Houston for Couples: Explore Cheap Things, Activities to Do at Night.

State Historical Museum:
The State Historical Museum is one of the best things to do in Des Moines, run by the Historical Society of Iowa, is where guests can discover the state's rich history. This is the location to see if you want to experience historical activities in Iowa. In addition, the museum frequently conducts special events, including "History on the Move," which takes place in a customized Winnebago, a kids' club, and African American rights activism in Iowa.
Notably, you may learn about pre-state life in Iowa, changes brought about by settlers, the abundance of natural resources in the state, and more when you visit the State Historical Museum. Additionally, the museum's dynamic collections total more than 80,000 objects, 1.5k of which are permanently exhibited.

Terrace Hill:
The official home of the governor of Iowa is Terrace Hill, located in lovely Des Moines, Iowa is one of the best things to do in Des Moines. This impressive 18,000-square-foot home is a stunning example of Second Empire architecture. This magnificent mansion serves as one of many unique free things to do in Des Moines if you intend to travel to Iowa.
Public tours are offered Tuesday through Saturday. However, reservations are required. This gem of architecture was constructed in 1869 as a private residence and just recently marked 150 years. Terrace Hill, a National Historic Landmark with a French countryside beauty built of marble mantels, elegant gates, handcrafted furnishings, and other delicate senses, is a valued icon of Iowa history.

Frequently Asked Questions:
Why is Des Moines recognized?
There are many great and best things to do in Des Moines. Des Moines is a significant hub for the US insurance sector and has an extensive publishing and financial services industry.
Is Des Moines a fantastic destination to travel?
Visitation to Moines is highly recommended. It is placed in the state's center, where the Raccoon Rivers and Des Moines converge, and is sprinkled with numerous charming parks, gardens, and other green outdoor places throughout its vast boundaries.
Is Des Moines a welcoming city?
It's a lovely place to live, and most people here are pleasant. There are numerous employment options available here.
Is it expensive to live in Des Moines?
Des Moines, Iowa, has a cost of living that is 14% less expensive than the average for the country and 5% less expensive than the state.