Best Things to Do in Tulsa this Weekend: Explore Zoo, Museums, and More Activities.
There are many Best Things to Do in Tulsa: cultural activities, historical landmarks, dynamic metropolitan neighborhoods, stunning Art Deco architecture, and thrilling entertainment alternatives are the top activities in Tulsa. Restaurants, hip clubs, top-notch art institutions, world-class shopping malls, and more are just a few of the attractions.
Seeing many top-notch theaters, performing arts centers, and sports arenas is worthwhile. Here are the top things to do in Tulsa, an exciting city with a diverse population.
RELATED: Amazing 7 Things to Do in Richmond on The Weekend.
The Woody Guthrie Center:
The Brady Arts District in Tulsa is home to the Woody Guthrie Center, a museum honoring the renowned American folk performer, singer, and composer. The Woody Guthrie Archives has the most extensive collection of Guthrie material worldwide and is one of the museum's most fascinating sections. Visitors can see Guthrie's musical instruments, artwork, lyrics, journals, photos, and other artifacts from the past.
A biographical film showing and folk music events are also held at the center. You can discover more about Woody Guthrie's background in Oklahoma and his portrayal of American life in folk music. The Woody Guthrie Center may be found in Tulsa, Oklahoma, at 102 E Reconciliation Way.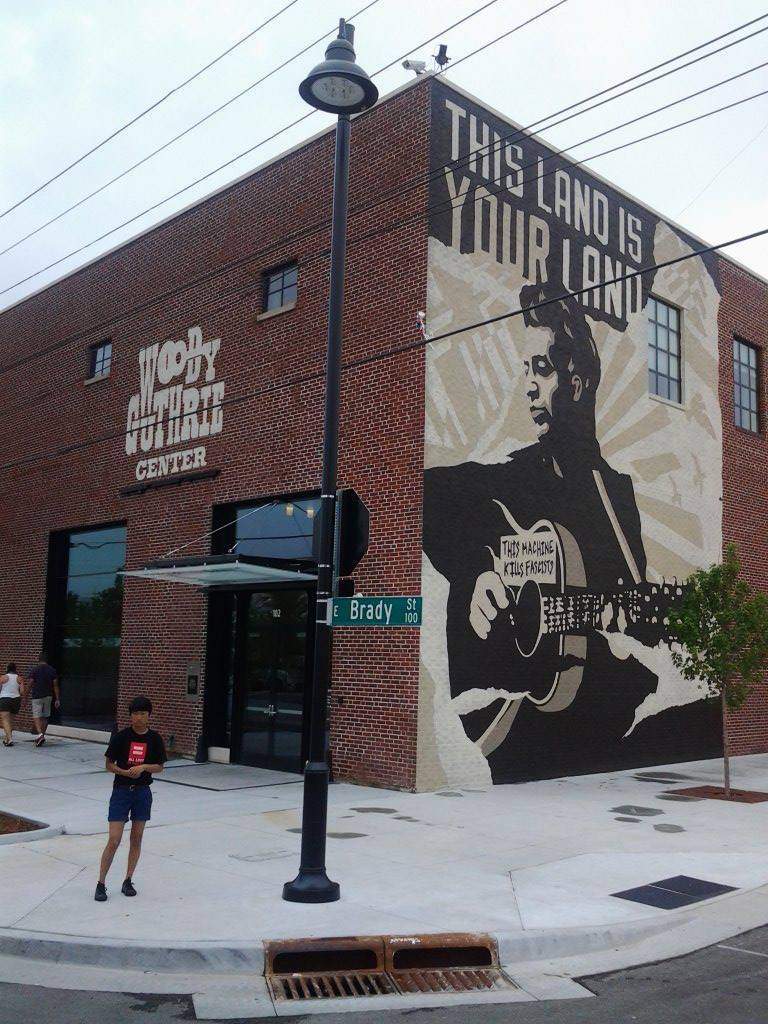 The Tulsa Zoo:
Visit The non-profit Tulsa Zoo is one of the best things to do in Tulsa, which spans 85 acres (34 ha), and works to safeguard species and their habitats through many projects. This zoo is where you may witness some of the world's most elusive and rarest creatures, including South American jaguars, snow leopards, Malayan lions, Chinese alligators, siamangs, and binturongs.
Children can also interact closely with different animals at a petting zoo. Be sure to see Helmerich Sea Tiger Cove, Penguin Habitat, This Rainforest, Lost Kingdom, and the Chimpanzee Connection, which provides visitors a glass-enclosed window into the chimpanzees' private lives.

Tulsa Botanic Garden:
One of the city's most naturally beautiful and picturesque locations is the Botanic Garden, which is located on the shores of a spectacular 7-acre (2.8-hectare) lake. The park's picturesque pathways, pools, and lakefront promenade are wonderful joys to stroll around peacefully because of its plethora of vibrantly colored plants, flowers, trees, and shrubs.
The towering A.R. and the Marylouise Tandy Floral The Terrace, where 120,000 spring bulbs are planted yearly, stand out even if the garden is still in its infancy. A tour of Tulsa Botanic Garden is one of the fun things to do in Tulsa.
The delightful Children's Discovery Garden and the picturesque Lakeside Promenade, which meanders around the lake, are open for visitors to explore. In Tulsa, Oklahoma, at 3900 Tulsa Botanic Drive, is the Botanic Garden.

Air and Space Museum:
One of the coolest Tulsa things to do for each visitor is to go to the Space Museum and Air, which is close to the airport. The museum has sought to preserve Oklahoma's distinct aerospace history and heritage since opening its doors in 1998. Highlights include an impressive F-14 Tomcat, one of the few remaining Spartan C-2 aircraft, engaging activities like flight simulators, and a section dedicated to instructing kids about aviation.
The Tuskegee Exhibit, which shares individual accounts of the combat pilots identified as the Tuskegee Airmen and who rose to fame for their pioneering roles and exceptional flying prowess, is also a part of the museum.

The Golden Driller:
One of the best things to do in Tulsa is several must-see roadside sites can be found by taking a brief detour south of Route 66. A 75-foot (23 m) steel frame clad in concrete and plaster known as "The Golden Driller" is honoring an icon of the city.
The enormous oil driller, the sixth-tallest statue in the country, has been on display in front of the Expo Center since it was finished in 1953. Despite being one of the city's less popular attractions, the Golden Driller statue is significant to the city's history and shouldn't be disregarded.

The Philbroock Museum:
Visit Philbrook, which blends art, history, architecture, and nature, is one of the best things to do in Tulsa. A beautiful Italian Renaissance villa serves as the museum's home that is almost as appealing as its collection itself, and it is situated at Woodward Park, just south of downtown of the city. Enjoy The Philbroock Museum is one of the incredible places to visit.
Waite Phillips, a wealthy oilman, and his wife had the enormous 72-room villa constructed for them; nevertheless, Waite donated the home to this city in 1938, and the museum debuted that year. This outstanding collection features works by Pablo Picasso and Andrew Wyeth, among many other well-known artists. The mansion's extensive gardens include fountains, pools, and a sculpture garden. In this city, Oklahoma, at 2727 S. Rockford Road, lies the Philbrook Museum of Art.

Tulsa Cave House:
Only a few steps from Tulsa's bustling downtown, the strange-yet-attractive Cave House draws a steady stream of curious guests. The house was once the Cave Garden Restaurant, where patrons would enter through a secret tunnel into a room carved out of the hill at night. A tour of Tulsa Cave House is one of the most enjoyable things to do in Tulsa.
The Cave House swiftly developed into a well-known underground speakeasy because it was during Prohibition in America. One of the city's most peculiar structures, it offers fantastic photo ops and tours of its equally eccentric interior. Visitors can take pictures of its distinctive design. To find out more, arrange a tour.. 1623 Charles Page Blvd, OK 74127, is the address of The Cave House.
Related: Chattanooga kid-friendly attractions (2023)

Woodward Park:
A public park & botanical garden called Woodward Park & Gardens may be found in The Helen Woodward-owned park, which was first opened in 1929, and now has a posh residence, a conservatory, and an arboretum. Visit Tulsa Woodward Park is one of the incredible things to do in Tulsa. Of the more than 9k roses that make up the formal terraces, which were built in 1935, are 250 gorgeous roses.
The rock gardens, with their streams and little springs, are the centerpiece, while the terraced flower beds and outdoor artwork are also lovely. Visitors can participate in classes, workshops, and even tai chi at the garden center and tour the historic estate and Victorian conservatory inside Tulsa on South Peoria Avenue.

Frequently Asked Questions:
Is a trip to Tulsa, OK, worthwhile?
Tulsa's heritage is one of many things that make it worthwhile for tourists. There are many fun things to do in Tulsa. The city is renowned for its art deco architecture, underground arts culture, and better-than-the-coast food and drink. One of the country's best-kept secrets, it has long been considered.
What is Tulsa well-known for?
One of the nation's most significant collections of Art Deco buildings is the best thing to do in Tulsa. The thriving city includes cultural attractions, including the Philbrook and Gilcrease Museums, the Ballet, Opera, and Symphony Orchestra theater performances, and touring Broadway plays at the Performing Arts Center.
Is Tulsa, Oklahoma, a city with a lot to offer?
Tulsa, the second-largest city in Oklahoma, has countless best things to do in Tulsa. There is a surprise in this city around every turn, from amazing riverside parks with kid-friendly diversions to music-focused museums commemorating the city's legendary musicians and farm-to-table restaurants dishing up award-winning cuisine!
In Tulsa, Oklahoma, which month is the hottest?
The coldest month in Tulsa is January when the average nighttime temperature is 26.3°F. The average daytime temperature increases to 93.8°F in July, the warmest month.