9 Luxury Hotels of Mexico City
Booking a hotel in Mexico City, a cosmopolitan city renowned for its exceptional design and architecture, is a treat for aestheticians. There are many possibilities, ranging from chic boutique hotels in Polanco, one of the city's wealthiest neighborhoods, to minimalist retreats and restored mansions in the sociable Condesa and Roma Norte boroughs. Then there is the bustling Paseo de la Reforma promenade, surrounded by jacaranda trees and home to some of the good hotels in the world, including the Four Seasons and Sofitel. A night's rest might mean staying elegant at a 17th-century manor-turned-hotel, so take advantage of Centro Historico. Whichever you decide, you can count on receiving excellent care at your home away from home in this bustling metropolis.
Sofitel Hotel of Mexico:
Along Mexico City's most mysterious road, The Sofitel Mexico City Reforma is a modern haven where guests may relax and recharge. The hotel has 275 guest rooms, 56 of which are suites. For a truly memorable stay, reserve the Imperial Suite, which has floor-to-ceiling windows overlooking the well-known Angel of Independence statue. A warm indoor pool, hot-cold dipping tubing, a steam room, and a sauna room are all featured in the sizable urban spa, which is likely the best in the city. However, Citizyn, a rooftop restaurant and cocktail lounge that provides the ideal vantage point to overlook the city from above, is the true highlight of the building.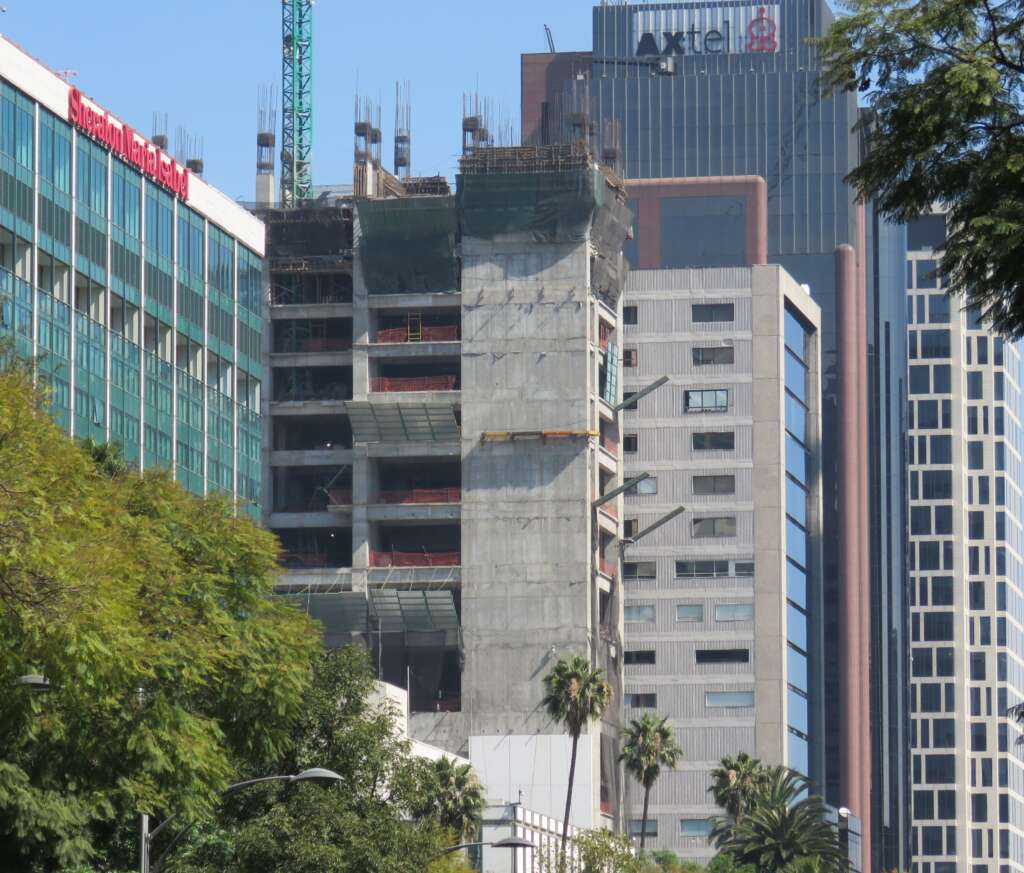 Mexico Hotel Octavia Casa:
Roberta Maceda, a fashion designer, created a seven-room getaway in chic Condesa that is a simple extension of her Octavia apparel brand. A shoppable bronze rack of Maceda's items, including clean white button-up shirts, is on the ground floor. Suites upstairs use neutral color schemes and are called after elements of nature, such as earth (Tierra), bronze (bronze), walnut (nogal), and linen (lino). Of course, Octavia's homeware line produces the softest cotton-satin bedding, while other rooms in the study feature the work of other Mexican designers. There isn't a restaurant, but breakfast is delivered from a nearby bakery, and conchas and other delectable pastries from Mexico are served with homemade hibiscus and ginger jam.

Brick Hotel of Mexico:
This modern alternative is close to everything the neighborhood offers in the heart of Colonia Roma in Mexico City, from its shaded 19th-century boulevards to the delectable pastries at Panadera Rosetta. While staying at an Airbnb may be the best way to blend in, walking up the Brick Hotel's broad, palm-fringed steps at night will make you feel at home. The Brick, which reopened in 2019 (after a 2010 debut), is much more contemporary than the Belle Epoque building it is surrounded by would imply.

The Alest Hotel of Mexico:
The Alest provided a distinct feeling of British friendliness to Polanco and was inspired by a made-up story about a traveling family of intrepid British people. A modern lobby and bar welcome visitors beyond the building's elegant exterior. There, a white marble staircase leads to 19 opulent rooms and suites. Chef Fernando Martnez Zavala, who specializes in modern Mexican cuisine with a flair for foreign presentations, is responsible for the property's 45 restaurants. The ground-floor bar of Limantour, regularly named one of this City's top bars, is next to the restaurant and offers a distinctive cocktail created by its mixologists.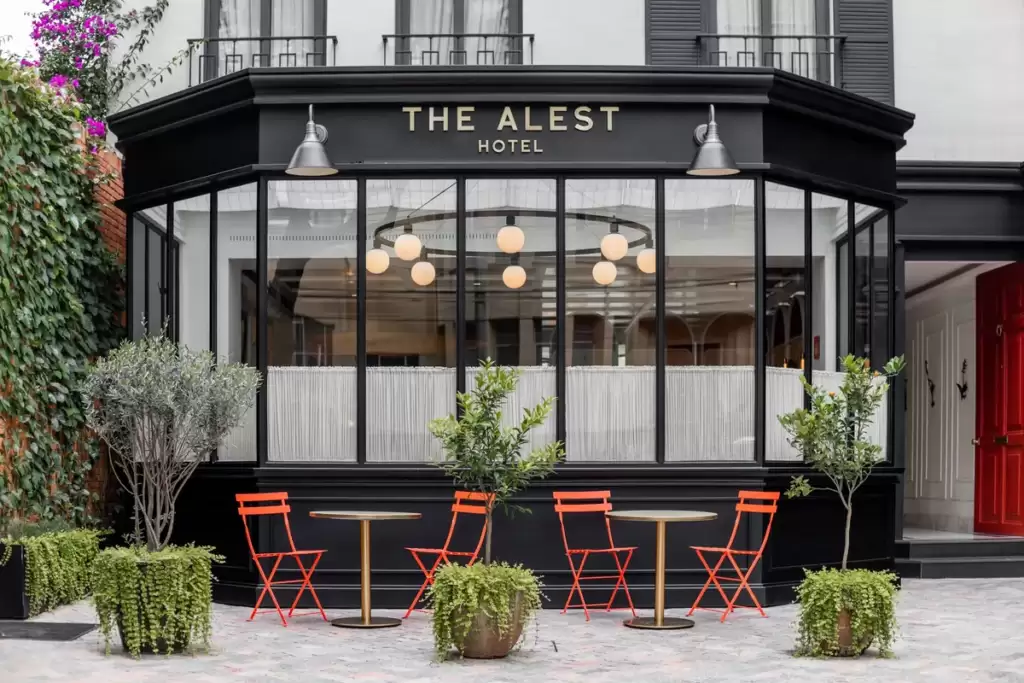 Also Read: The Best Things to Do in the Big Bear during Summer and Winter
The St. Regis Hotel of Mexico City:
One of those opulent hotels that appear to comprehend that you're on vacation truly is the St. Regis Maxico City. The staff predicts your requirements, and there is even a butler service, which helps pack and unpack. The hotel's strategic location on Paseo de la Reforma makes it easy to travel between popular tourist destinations. The Yabu Pushelberg-designed suites feature the kind of serene color scheme that ensures pleasant vacation sensations, and the high edifice gives breathtaking vistas of Mexico City.

Casa Teo Mexico:
In the center of the City's posh Polanco district, Casa Teo is a luxurious bed and breakfast initially built for Mexican chef Enrique Olvera to host his colleagues, visiting cooks worldwide. The house has two modern suites, an open-concept kitchen with a community table, and a sizable art collection. Visitors to the residence get exclusive access to Olvera's culinary endeavors in the neighborhood, including the opportunity to get first dibs at Pujol, Mexico City's best restaurant. Additionally, the staff may arrange for guests to participate in cooking workshops or travel to the adjacent Xochimilco chinampas (floating farms).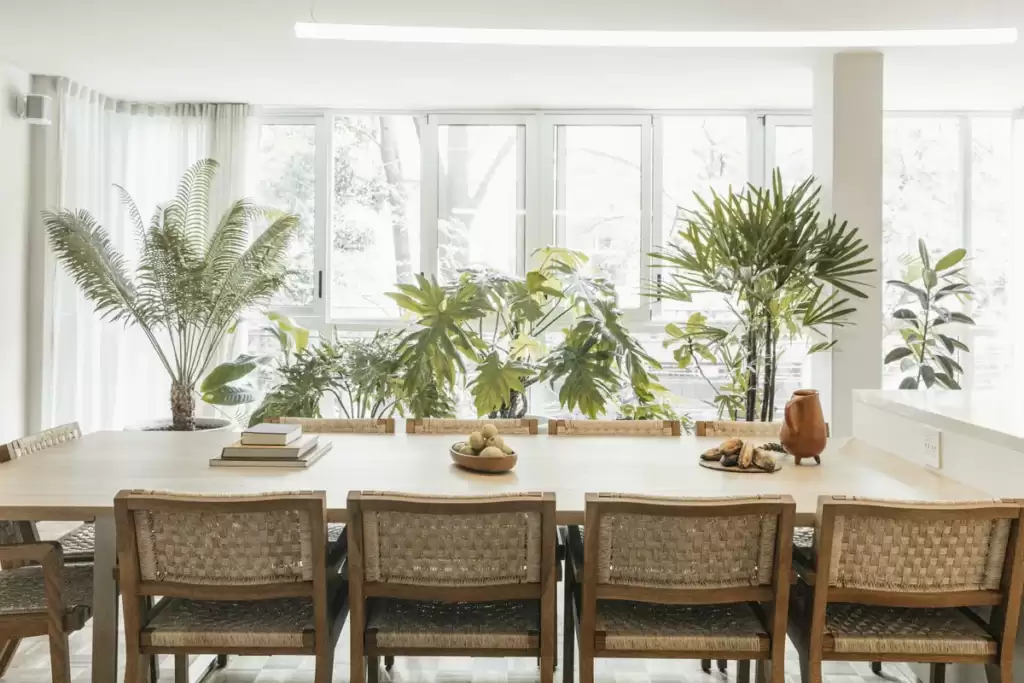 Circulo Mexicano Hotel:
This 19th-century townhouse in Centro Histórico was converted into a boutique hotel with Shaker influences by Grupo Habita, a hotel developer well known for creating Mexico's hottest boutique properties. The outcome is Circulo Mexicano, a building with a bustling marketplace-style ground floor and a laid-back rooftop with an infinity pool, a Japanese soaking tub, and views of landmarks in the Centro Historico, including the Metropolitan Cathedral, the National Residence, and the Templo Mayor. Each of the 25 bedrooms has its meditative terrace or balcony and is furnished with handcrafted oak furniture. Tostadas with acidic tuna or fried calamari topped with shiitake mushrooms are two noteworthy examples of the inventive spins on Mexican street snacks at the courtyard eatery Itacate del Mar.

Four Seasons Hotel Mexico City:
This well-known luxury hotel offers calm, boutique charms despite being located on the busy Paseo de la Reforma. In addition to being close to Chapultepec Park, which provides a haven from the noise and activity of City, the rooms are arranged around an indoor courtyard. You can confirm that your stay will be unforgettable if you combine it with all the other Four Seasons trademarks, such as the obscenely comfy beds, first-rate service, and wellness features like a pool, gym, and spa.

The Ritz-Carlton, Mexico City:
If you stay at this Ritz, the city will be with you always, whether you're enjoying a cocktail at the Deco-inspired bar or viewing the sunset from your balcony 40 floors high. The building is on 13 floors of a 59-story skyscraper that rises where the Paseo de la Reforma, Mexico City's most opulent avenue, and the Bosque de Chapultepec, the city's most significant green space, meet. The apartments are large and serene, with marble-clad bathrooms and a subdued color scheme of dusty blues and grays that lets the cityscape take center stage. There are private balconies with spectacular views in 90% of the rooms. Samos, the hotel's on-site restaurant, offers a satisfying breakfast and straightforward Mediterranean cuisine, focusing on regional ingredients for lunch and evening.
FAQ:
What is the best place to stay in Mexico City?
Condesa, Zona Rosa, and Centro Historico are the ideal neighborhoods for lodging in Mexico City. These locations in City are very safe, feature many fantastic bars and restaurants, and are accessible to all the attractions.
What is the safest place in Mexico City?
The Roma, Centro, and Condesa districts are City's most secure places to live. Avoid, however, Tepito, La Lagunilla, Doctores, and Mercado Merced, which are more dangerous locations.
What is the best time to visit Mexico City?
The most fantastic time to experience Mexican culture is from September through November. Fall trips provide the chance to participate in some of the city's most well-known festivities and cultural activities, such as the Day of the Dead, even when the weather begins to cool off around November.
Is uber drive safe in Mexico City?
The quick answer to "Is Uber safe?" is yes. In Mexico City, it is the most secure mode of motor vehicle transit.