Things to do in Guadalajara, Mexico: Tours, festivals, Shows, concerts, and Places to Go.
Mexico's marvelous city of Guadalajara is where innovation coexists with tradition. This attractive city has a lot going on and is always exciting. It is the second-largest city in Mexico, situated in Mariachi and the tequila-producing state of Jalisco. The modern tendencies coexist with ancient Mexican customs in the city. We constantly experience the contrast between peaceful and exciting, old-fashioned and contemporary, and quiet and loud. It is a constantly growing city, so there are always new things to do there.
It is one of Mexico's most important cultural centers and a Gamma+ global city. The International Book Fair, the most significant book fair in the Americas, and the International Film Festival, one of Latin America's most significant film festivals, are both held there. It is also the home of several staples of Mexican culture, such as Mariachi, Tequila, and Birria.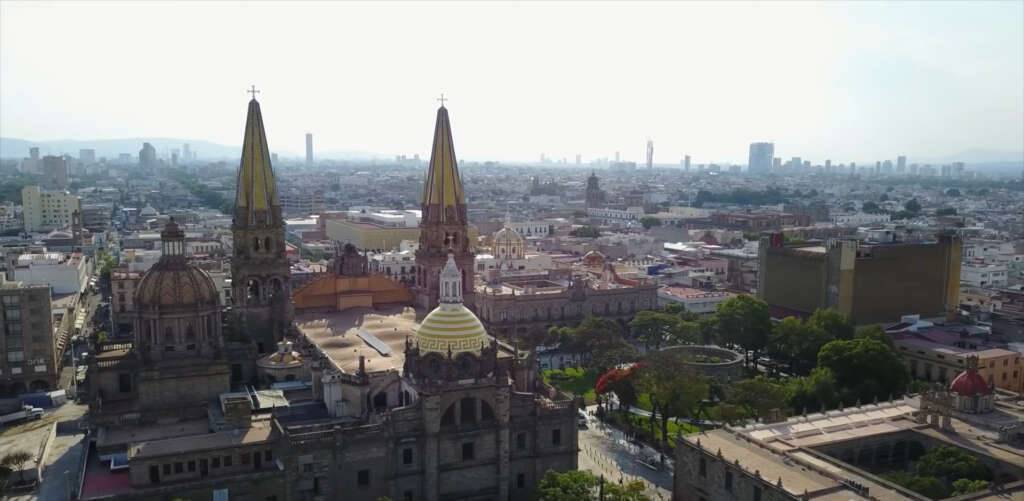 Walking for a tour of Guadalajara.
The two-hour-long tours start near the gazebo in the Plaza de Armas. You'll learn about this City'shistory and culture, get trustworthy recommendations from someone familiar with the area, and perhaps meet a few new people. One of the finest ways to explore the city and become oriented in the city is to take a walking tour.
Go to the Government Palace of Guadalajara.
This 18th-century structure presents a relatively simple front, but once you step inside, you'll find beautiful murals by Jose Clemente Orozco. Particularly the painting of Hidalgo on the main staircase; the grandeur of the paintings is astounding. Since entry to the Government Palace is free, it is a popular destination for those in Mexico on a tight budget. Be aware that weekends are closed. Join a well-reviewed walking tour to have a local guide show you the sites and tell you about the attractions' histories. This walking tour has excellent reviews and a helpful and knowledgeable guide.

Shopping in Tlaquepaque.
Beautiful, hand-painted pottery is a specialty of Tlaquepaque. The term means "place above clay land" in Nahuatl. Make sure to include a trip to nearby Tlaquepaque (try asking that one three times fast) if you're hoping to bring home some unusual souvenirs from your trip to Mexico. You will visit Tlaquepaque and Tonala on this excellent day trip tour, two of the best communities in the area for shopping. For additional information about this tour, click here. Tlaquepaque, once a separate city, was incorporated into this city's urban expansion and became a municipality.

RELATED: 9 Luxury Hotels of Mexico City
Cultural Institute Cabanas.
Visiting the Cultural Institute Cabaas is among the most intriguing things to do in Guadalajara. The Bishop established it as a hospital and orphanage in 1791, and it later evolved into a cultural center. This stunning neo-classical structure has many courtyards and galleries to explore. You may easily see the Cultural Institute of Cabaas and many other attractions throughout the city with this incredible walking tour and amiable tour guide. For additional information about this tour, click here. Seeing the magnificent frescoes of Mexican artist Jose Clemente Orozco, especially his well-known piece Hombre de Fuego (The Man of Fire), is undoubtedly the trip's highlight. On Tuesdays, admission is free, but it is closed on Mondays.

Local Festival.
Check the calendar before making travel arrangements because numerous festivals occur yearly. You might be in the city during a music, film, or literary festival. There is constant activity in the second-largest city in Mexico. To find out what's happening throughout your vacation, go here. The International Mariachi Festival, which takes place in GDL around the end of August, is one of the most well-known and significant occasions of the year. Parades, free concerts in the square, and gala performances with top-notch mariachi musicians are all held. The following item on our list of the top things to do in GDL is related to the theatre.
Travel to the Guachimontones.
Los Guachimontones is an incredible archaeological site that is only a 45-minute drive from the city. The Teuchitlan tradition, a pre-Columbian culture that lived from about 300 BCE to 900 CE, is where it originates. This location's unique circular stepping pyramids set it apart from other archaeological sites.
One of the most thrilling activities in GDL is exploring this ancient wonder, which makes the day trip worthwhile. You can enter for 30 pesos or hire a guide for 200 pesos on-site. You may sign up for a tour if you'd like.

Hiking in Parque Mirador.
Head to Parque Mirador for a little trek for fantastic canyon views and fresh air. You can have lunch at the Restaurant El Mirador after climbing the lookout. This provides for a quick and enjoyable half-day excursion outside of the city. You're better off ordering an Uber because going around on public transportation is challenging. Try to arrange for them to pick you up a few hours later.
Concert in Plaza de armas.
You can hear the music playing in the square in front of the Palacio de Gobierno and the Cathedral from a few blocks away. One of the several plazas in Guadalajara's historic center, Plaza de Armas, lures you away from the city's busy streets with the sounds of trumpets, violins, guitarists, and vocalists. The 19th-century bandstand is usually packed with professional musicians performing classical music on weeknights. Locals are gathered on the benches, and folding chairs are arranged in tidy rows to entice onlookers to relax and remain for a while. The acts begin between 6:30 and 8 o'clock, so pull up a chair and join the audience.

FAQ.
Is it worthwhile to travel to Guadalajara?
Visits to Guadalajara are undoubtedly worthwhile. It makes for an excellent city escape from Puerto Vallarta's seaside location because it is smaller and easier to navigate than Mexico City. It hosts numerous festivals and events, has fantastic restaurants and pubs, and offers many enjoyable day trips.
What is Guadalajara famous for most?
Guadalajara is well-known for its tequila, mariachi music, history, and customs. This is a beautiful spot to visit and is the second-largest city in Mexico.
How long should I spend in Guadalajara?
If you have leisure, consider staying here for almost a week. Naturally, you may stay longer or pay a visit at the weekend. However, if you have a week, you may see a football game, tour the historical district, see a few parks, perhaps attend a few events, and, of course, take a day excursion to Tequila, Tlaquepaque, and Lake Chapala
How safe is Guadalajara?
Tourists can generally feel comfortable in Guadalajara, but they should still take the usual precautions for a vast city. Avoid walking in the dark at night, don't leave anything unsecured, don't flaunt your valuables, and if you can, walk with friends. It is recommended to stay in the tourist-heavy, busy downtown area and away from the Calaza de la Independencia's east side, especially after dark. Inquire of your hotel or Airbnb host about where to go and what to avoid while there, as you would anyplace.