Things to do in Port Aransas, Beaches, Places to Go, and Other Activities.
You have come to the right site if you're looking for the top activities in Port Aransas, Texas. We are native Texans who have visited Port Aransas our entire lives and are in love with everything this seaside city offers. Port Aransas is known on the Texas coast for its fantastic sand beaches, deep sea fishing, and laid-back vibe. Visitor attractions in this city on the Texas coast include hiking trails and dolphin watching.
This tiny Texas hamlet is situated on Mustang Island, close to Corpus Christi, and despite its diminutive size, it has a lot to offer. You can fly into the nearby Mustang Beach Airport if you don't want to drive. Since Corpus Christi is so nearby, you can quickly return to the mainland to take advantage of some of the city's attractions. Let's explore all the enjoyable activities in Port Aransas.
Best Tours in Port Aransas.
1. Beach:
After seeing it there, you will understand why Port Aransas Beach is one of Texas' top beaches. Wide and sandy, this public beach is the ideal location for sunbathing, bird watching, shallow-water fishing, or just having fun in the Gulf of Mexico. The annual Texas Sand Fest (discussed below) is also held on this beach yearly.
When you visit Port Aransas Beach, you are in the ideal place to take advantage of the mild gulf breezes while you soak up the Texas sun. You can drive your golf cart on Port Aransas Beach if you rent one, which is what we suggest you do below. This makes transporting your beach essentials a snap.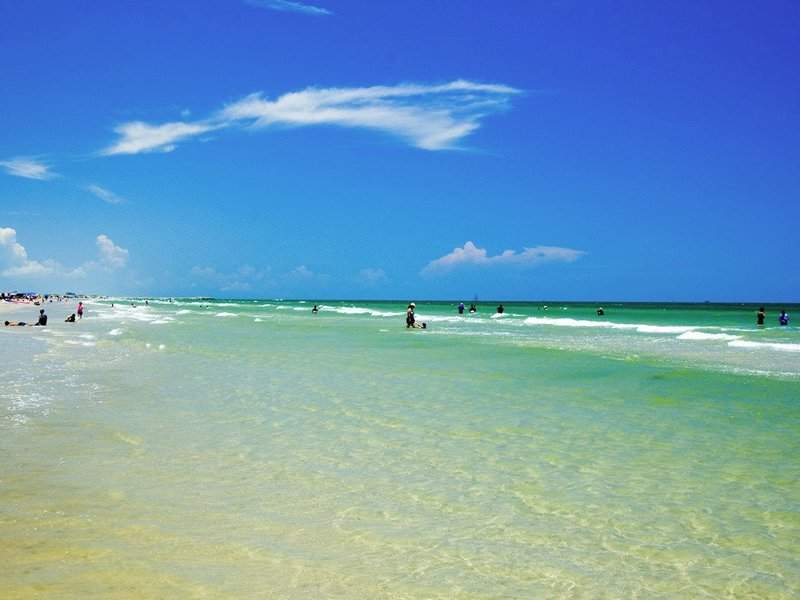 2. The Mustang Island State Park.
A barrier island off the coast in Texas, Mustang Island State Park is a stunning state park. The park, which offers more than 5 miles of beach and outdoor leisure space, is named for the wild mustangs that used to roam the island. Fishing, swimming, mountain biking, sandcastle-building, and relaxing on the beach are all activities visitors to Mustang Island State Park can participate in. Since Mustang Island is home to over 300 different bird species, it is also a well-known location for bird watching. However, not all animals and plants live on Mustang Island. Whooping cranes and Kemp's Ridley sea turtles live on the island.

3. Visit the Texas Sandfest.
Visits at the yearly Texas Sandfest are one of our favorite activities in Port Aransas, Texas. Each year in Port Aransas, Texas, the fantastic and renowned Texas Sandfest sand castle building competition occurs. To witness the sandcastles along the coastline, go to Port Aransas Beach. The sand castles are incredibly artistic, making the trip to Port Aransas during the festival well worth it. We enjoy seeing local and international artists create their works in the sand, and the food vendors are a nice bonus. Of course, you can always attempt to construct your sandcastle.
4. Visit the KoyaKing.
There are numerous locations in this city where you may go kayaking. The Mustang Island Paddling Trail has more than 20 kilometers of paddling paths. Here, the trails are clearly defined and simple to navigate. The Lighthouse Lakes Paddling Trail, situated in Aransas Pass, is another paddling route in Port Aransas. Paddlers can view various distinct environments on this trail.

Tidal flats, salt marshes, and mangrove forests are some of these environments. Since both paddling routes are a part of the Texas Parks and Wildlife System, you can be sure they are both worthwhile excursions in Port Aransas. If you have a kayak, you are equipped and ready to go.
RELATED: Things to do in Green Bay, Top Activities, and Places to Go.
Museum, Port Aransas.
To visit the Museum, historic home, and explore the Museum itself. Before it was given to the Port Aransas Preservation and Historical Society in 2007, the early 20th-century kit house was listed as one of the most endangered buildings in the state. The Port Aransas Museum is housed in the historic mansion that the historical society refurbished and restored. You can go to the Museum to learn more about this city, Texas's past. Investigate the objects, images, and records that are kept here.

Journey to San Jose Island.
A popular destination for sea shell lovers, Jose Island is only a boat ride from Port Aransas, Texas. The privately owned island features crystal-clear beaches frequently covered with seashells and encircled by the Gulf's azure waters. Plan to visit San Jose Island early in the morning to get the best shells because many people travel there from Port Aransas.

Islands Irie's Food.
Irie's Island Food is another popular place in the area. Irie's has been open since 2013 and serves delectable island cuisine in an excellent environment. Everyone can find something on the menu, including appetizers, tacos, bowls, and other options. Fresh Gulf Fish prepares seafood meals, and several vegan and vegetarian options are available.
Culture and Arts.
The thriving arts scene in Port A includes open studios, galleries, and the Port Aransas Art Centre, which showcases artwork created by regional artists and hosts several seminars and events all year. The Port Aransas Museum will transport you back in time. Displays highlight island life from the beginning to the present. The ancient Chapel on the Dunes, Mustang Island's first consecrated Chapel, is also open for tours by the Museum. Farley Boat Works offers a working boat shop where tourists may witness or participate in boat building while showcasing the history of boat manufacturing in Port Aransas.

Explore Nature & Riding.
Port A's five natural preserve locations include boardwalks, wildlife viewing spots, and hiking and biking routes. Take a dolphin viewing cruise, shell hunt on the beach, or visit the Amos Rehabilitation Keep to learn more about sea turtles and marine birds. Port Aransas and Mustang Island, situated in the Central Flyway, are a birder's dream. One can find thousands of migrating birds and hundreds of permanent bird species here. Mustang Island is the best bird-watching location because it has six locations on the Great Texas Birding Trail. You'll be happy to learn that you can take yoga lessons right on the beach if you want to center yourself and lean into relaxation during this beach vacation.
FAQ.
What is the recognization of Port Aransas?
Port Aransas, also called the "Fishing Capital of Texas," is home to the biggest in the business. Anglers may drop a line in the surf or from a lit public pier, embark on an offshore excursion, fish the bays and canals, and more.
What is the Meaning of Aransas?
Geographic name. Between the mainland and San Jose Island in southern Texas, this strait leads to the Gulf of Mexico.
Port Aransas, is it pricey?
Port Aransas, Texas, has a 7% higher cost of living than the average American city. The cost of living there can vary depending on your employment, the average wage in the area, and the real estate market there.
What are the rules for Port Aransas Beach?
On the beach, glass bottles and other containers are not permitted.
Driving is only allowed in the dunes.
Leave only footprints; take only memories. …
Call the Port Aransas Police Department at (361) 749-6241 if you encounter an injured animal, such as a sea turtle.
Generally speaking, stay away from all wildlife.