7 Things to Do in Clarksville, Tennessee, For The Avid Adventurer
The county seat of Montgomery County is located in Clarksville, Tennessee. It ranks behind Nashville, Memphis, Knoxville, and Chattanooga as the fifth-largest city in the state. The city had 166,722 residents, according to the 2020 US Census.
If you travel in the fall, plan your trip to coincide with Riverfest, a local arts and recreation event, the weekend following Labor Day. Your biggest issue as a tourist in the city isn't deciding what to do, whether it be taking a cave tour or enrolling in a painting class. Finding enough time is the key. With our list of the top activities, you can begin your sightseeing tour of this desirable location.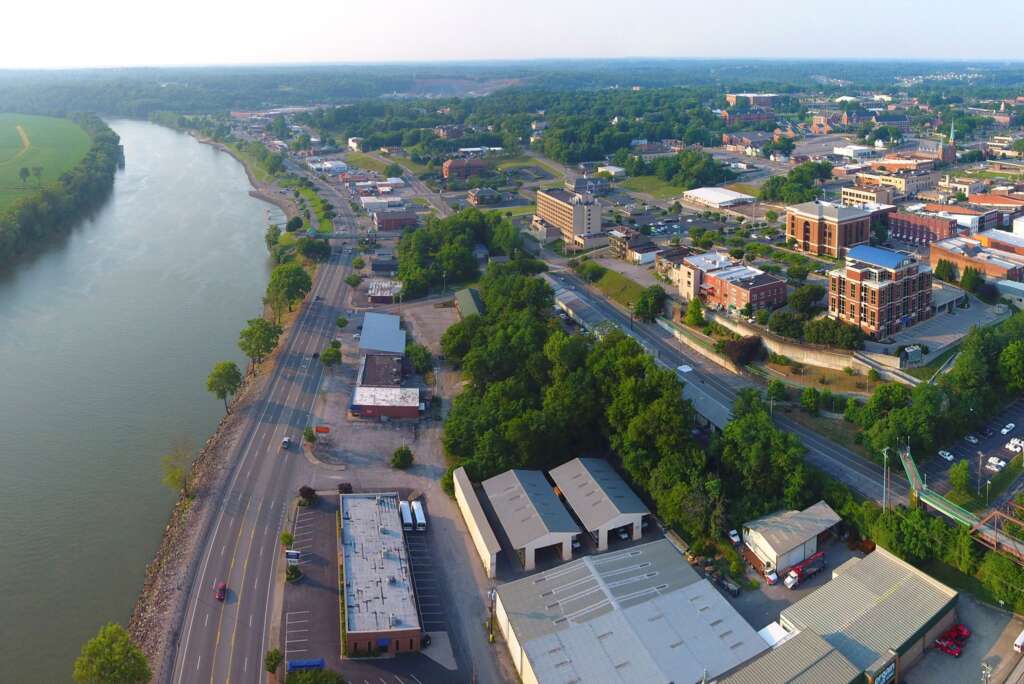 Dunbar Cave State Natural Area.
Throughout its more than 1,000-year existence, Dunbar Cave State Natural Area has witnessed everything. Around 1260 CE, prehistoric people left art-filled inscriptions on the eight-foot-long cave's walls as a reminder of their presence. In 1948, country music artist Roy Acuff paid $150,000 to buy the shelter, which he later converted into a pleasure palace. Big bands, square dances, and radio performances occurred inside the cave's naturally air-conditioned entrance.
You could not have a visitor experience that was any different from the extravaganzas of the 1950s. Visit the cave, which has been rehabilitated and is now a state natural reserve, on a ranger-led tour. In some ways, things are still untamed here, but so much wildlife has returned, including swans, woodpeckers, and turkeys.

The Fort Defiance Civil Park & Interpretive Center.
The 2.5-mile trail and memorial park at Fort Defiance Civil War Park & Interpretive Center offer picturesque views of downtown and the Red and Cumberland Rivers. And more about the significant role this fort played While Civil War by visiting the interpretive center, which is situated on a mountaintop 200 feet above the rivers. Since it was built in 2008, the 1,500-square-foot center has been educating tourists about the ancient fort known as Defiance by displaying guns, clothing, and other items.
Fort, Clarksville was constructed by the Confederate Army to protect it, but it was taken by the Union in 1862. This incident hastened Nashville's demise. Enslaved people who had been set free or escaped camped up at Fort Defiance and enlisted under the name United States Colored Troops. They fought for the abolition of slavery and the emancipation of enslaved people while aligned with the Union Army.
MC.Gregor Park and River Walk.
One of the most excellent parks and riverwalks to take in the city's fresh air is McGregor Park & RiverWalk. Your leashed dog can accompany you on the 1.7-mile promenade that follows the picturesque Cumberland River. Bring a picnic at one of the picnic spots and take in the charming atmosphere. There are restrooms, a ramp boat, and a playground for children.
If you'd rather ride a bike than walk, you may do it in McGregor Park. McGregor Park is one of the five BCycle stations in the city where you can hire a bike. Visit the 12-panel "As the River Flows" exhibit at the museum to discover more about the history and contributions of this city's waterways. Above the Cumberland, the museum is accessible all year long.

At Liberty Park & Clarksville Marina, you may go fishing, hiking, biking, and boating.
You could easily spend the entire day exploring Liberty Park and the Clarksville Marina. Spend some time fishing at the 10-acre fishing pond, launching your boat into the Cumberland from the four-lane ramp, and enjoying the 1.8-mile walking track. Your dog will enjoy the dog park, and the kids will have a blast on the playground the community built. Visit the athletic fields to engage in a range of sports. Take a picnic to refuel at one of the four pavilions.
Another option is to hire a bike from one of five BCycle locations, Liberty Park. After your ride, return the bike to the starting location or leave it at one of the following locations: Cumberland Riverwalk, Downtown at Public Square, Pollard Road Trailhead on the Greenway, and downtown at the intersection of Public Square and Franklin Street.

Miss Lucille's Marketplace treasure hunting.
The main attractions at Miss Lucille's Marketplace include coffee and antiques. If you've never combined the two, you'll get to do so when you go treasure hunting at Miss Lucille's 52,000-foot "eclectic" marketplace. Grab a coffee or one of the "signature drinks" before you embark on the adventure of perusing and haggling your way through the offers of 200 merchants selling anything you can think of.
Step out into one of the wide lanes created for consumers with specific requirements and explore the temptations there. A piece of newly upholstered furniture from Miss Lucille's Furniture Design Room or a vintage item could be in question.

RELATED: Fun Things to Do in Nashville with kids
Custom House Museum.
Imagine the Customs House Museum & Cultural Center as a former customs house and post office when you visit. You'll have a "wow" moment when you walk along South 2nd Street in Clarksville and witness this 1898 architectural marvel.
This remarkable building, listed on the National Register of Historic Places since 1972, successfully mixes various architectural forms. Four eagles at each corner, pitched roofs, and artistic flourishes are just a few of its striking design elements. When tobacco was traded globally, Clarksville was the hub for international mail and customs. The structure housed the city's energy department for 40 years before becoming a museum and cultural hub.

Show at Roxy Regional Theater.
Pay attention when a community decides to save an Art Deco theater because the style is striking but vanishing. The Roxy Regional Theatre is a unique example of architecture not only because it endured two fires, a depressed economy, and two wars. Later, it evolved into a diverse entertainment hub with a theater for people of all ages and life stages. The Roxy does more for teenagers than just providing a venue for live concerts and movie screenings. They can learn skills and gain experience in live theater at this local art school and summer camp.

Frequently Asked Questions.
What fun Clarksville facts are there?
One of Tennessee's oldest cities, Clarksville, was established in 1784 at the Cumberland and Red Rivers meeting point before Tennessee was admitted as a state. Throughout the 19th century, the city benefited from river traffic, especially tobacco.
What is famous about Clarksville, Tennessee?
Austin Peay State University, The Leaf-Chronicle, Tennessee's oldest newspaper, and Fort Campbell, a United States Army station, are all in this city.
Why go to Clarksville, Tennessee?
Visitors enjoy the beautiful outdoors, historical sites, local restaurants, breweries, arts and culture, and unique shopping.
How good is life in Clarksville, Tennessee?
Despite being in the South, Clarksville is a very comfortable place to live in the United States. It's also among the spots with the most peacefulness to live in Tennessee, with a comfort index score of 7.3 out of 1