The Best Things to Do in the Big Bear during Summer and Winter
Big Bear has a longstanding reputation for being a haven for the wonders of nature, and it is where many Southern Californians go snowboarding, skiing, mountain biking, and hiking. Visitors come from several neighboring states (and frequently much further!) to enjoy the sights, sounds, and scenery that make Big Bear a magnificent natural hotspot. It is accessible by car from Phoenix, Arizona, and Las Vegas, Nevada.
Activities to do in Big Bear:
Activities to do in this place include watersports in the summer and alpine adventures in the winter. The area is home to many different outdoor recreational pursuits. In addition, tourists seeking a more laid-back experience will enjoy Big Bear's retail and dining options and the abundance of breathtaking scenery and photo ops. Here is a list of the top Big Bear attractions you should take advantage of because there is so much to see and so little time.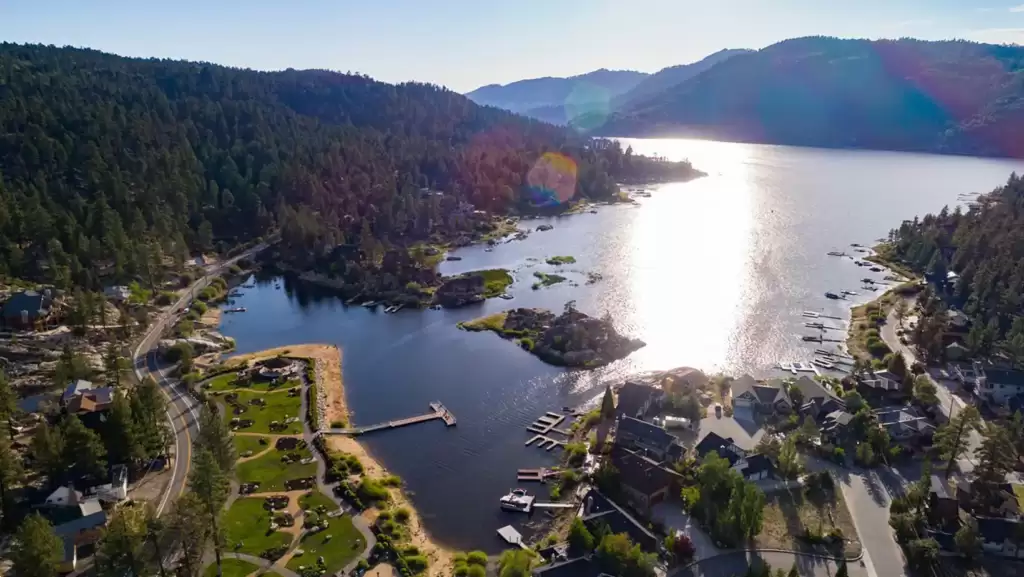 Ideal Tours About Big Bear:
Nine rapid ziplines and a delightful suspension bridge are part of the Zipline Adventure.
Family-friendly nature hike suitable for children that circles the Valley of this place.
Two-hour picturesque Segway tour of the town and forest with a light lunch and a private tour of Big Bear Lake.
Things to do in Big Bear in Winter:
The best place to visit if you're seeking to have some festive, snow-filled fun is Big Bear Snow Play. Snow tubing is one of the most well-liked activities at Big Bear Snow Play, and it can be done with artificial and natural snow.
A valuable magic carpet takes you to the hill's peak for a fantastic wintery snow ride.
Take in the stunning environment while snow tubing during the day, or experience a futuristic, funky vibe when everything is lit at night.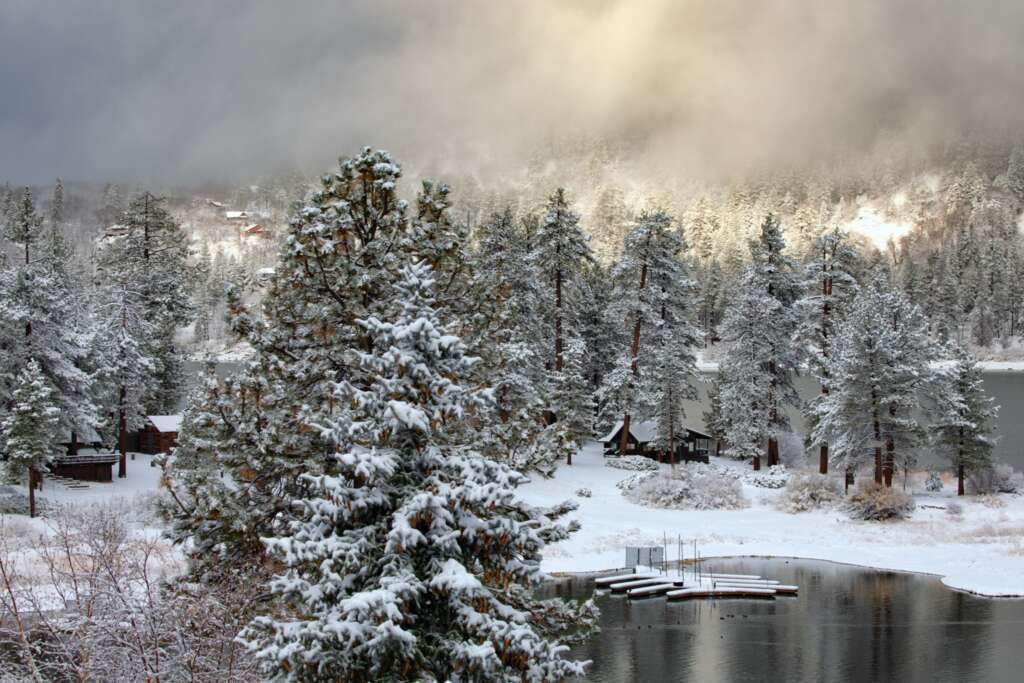 Coffee Roasting Company, Warm-Up:
A warm cup of coffee is the best way to lift your spirits on a chilly winter day, and Coffee Roasting Company is the ideal location to pick one up. A warm cup of coffee is the best way to lift your spirits on a chilly winter day, and Big Bear Coffee Roasting Company is the ideal location to pick one up.
This coffee shop, conveniently close to several well-liked winter activities in Big Bear, brims with small-town charm and big-city quality. Whether you're looking for brewed coffee, cold brew, lattes, or something else, the staff is welcoming and happy to help you satisfy your caffeine craving.
Big Bear Coffee Roasting Company also provides pastries and snacks to go with your preferred beverage.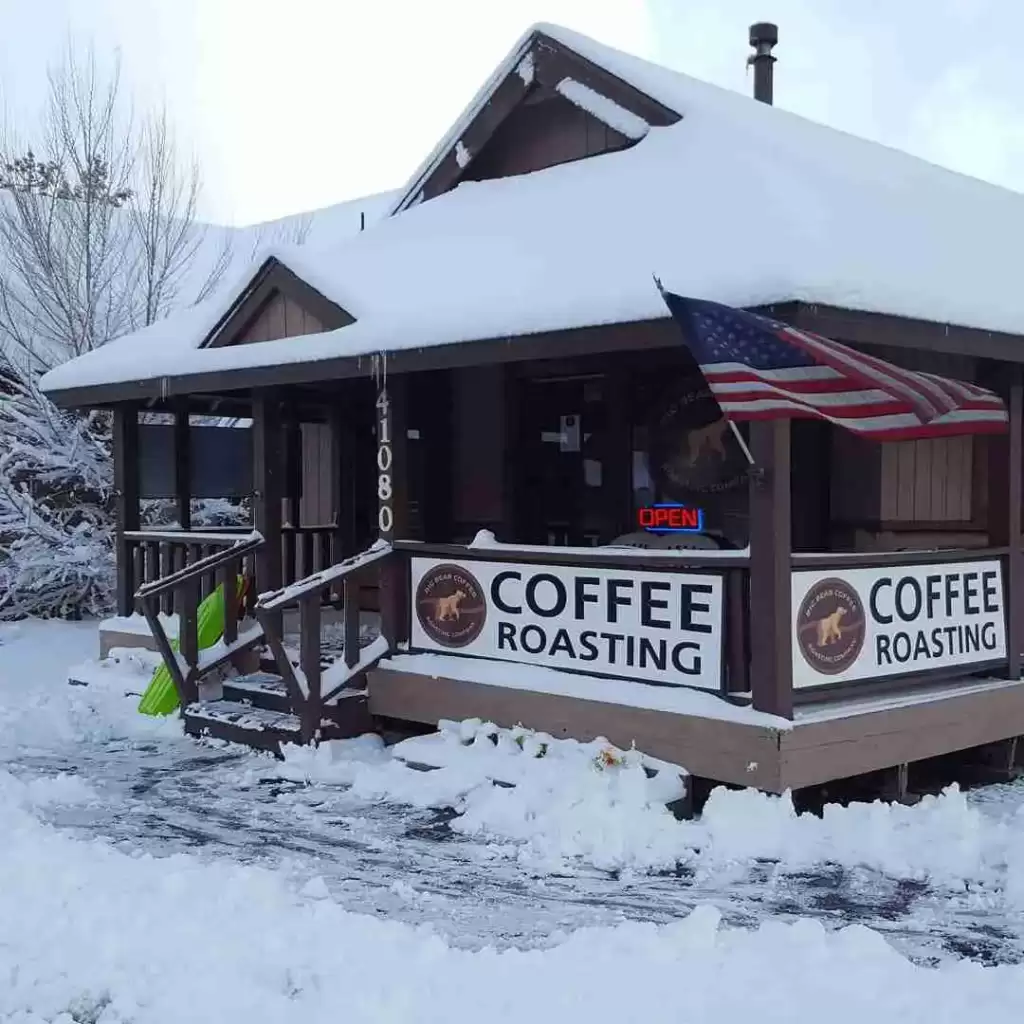 Alpine Slide at Magic Mountain:
The Alpine Slide at Magic Mountain, one of Big Bear's most well-liked attractions, is a renowned location for all-year-round family-friendly activities.
As Southern California's only real bobsledding experience, the Alpine Slide at Magic Mountain offers an exhilarating bobsled ride.
Take a scenic chairlift up the mountain to start your experience, then ride down a meandering circuit where riders may regulate their speed.
Other thrilling activities at Big Bear's Magic Mountain include go-karting, mini golf, and the year-round Mineshaft Coaster, the only mountain coaster in California.
Hicking:
In Big Bear, there is natural beauty wherever you look, and the Alpine Pedal Path is where to find some of the most beautiful nature and winter views.
The spectacular bald eagle population migrates to the region in late November and stays there until early April, making Alpine Pedal Path so well-known.
The trail is paved and located on Big Bear Lake's north side, where snowfall is less frequent in the winter, making it much more accessible to tourists.
Plan and arrive prepared for your hike because parking at the Alpine Pedal Path requires an Adventure Pass.

Snowboarding:
A skier's and snowboarder's paradise, Bear Mountain Ski Resort is regarded as the pinnacle of winter sports in Southern California. This thrilling location provides visitors of all ability levels with more than 700 acres (283 ha) of winter terrain with various lifts and paths to explore.
Prices at Bear Mountain Ski Resort range from $60 to $150, depending on your age, and there are several alternatives for renting equipment and signing up for introductory lessons. Visit Bear Mountain Ski Resort on your next mountain excursion to experience the most incredible local wintertime entertainment.
Snowshoeing at Big Bear Discovery Center:
A traditional snowshoeing adventure is the best way to experience Bear's picturesque snowy scenery fully. Take advantage of the best winter fun in the area, and stop by Bear Mountain Ski Resort on your next trip to the mountains.
Reservations are required, and bringing a thermos of coffee or hot chocolate while hiking is highly advised. The Big Bear Discovery Center may be near Fawnskin, California 92333, at 40971 North Shore Dr/Highway 38.

Big Bear Lake Village Strolling:
You will want to experience the quaint and endearing Bear Lake Village, a center for dining, shopping, and entertainment. In the winter, The Village is decked out with sparkling lights that reflect in the snow, giving it a wonderfully fantastical image.
Exploring:
While Exploring, You can find enough knick-knacks, candy, pizza, pub food, and photo opportunities in the Village to keep you occupied for hours. Enjoy the rare opportunity to dine and drink amidst the city lights, surrounded by the breathtaking wilderness at Bear Lake Village.
Horseback Riding:
Horseback riding tours are available year-round for all experience levels at Bear's east end. You can reserve a ride for one to three hours, with the highly sought-after sunset ride being breathtaking in the winter. Skip the typical tourist attractions and visit Baldwin Lake Stables for a unique, up-close view of much of Big Bear's splendor.
Activities in Big Bear in the Summer.
Summertime activities at Bear Marina include thrilling watersports, boat rentals, and paddleboarding. Big Bear Marina is a must-stop for tourists who want to take advantage of many of the best water-based recreational opportunities in Big Bear.
Big Bear Marina has everything you require, whether you want to unwind on the water, try fishing, or even enjoy exhilarating water skiing. The lake is ideal on a hot summer day, and Bear Marina is here to make everything possible.

Try Stargazing in the Big Bear Night Sky.
There is no more relaxing location for the beauty of the night sky than Big Bear, where visitors can enjoy stargazing on their schedule. Big Bear is considered one of the best locations in Southern California for observing the night sky because of its elevation and seclusion.
The Bear Valley Astronomical Society organizes semi-monthly events hosted during the new moon and quarter moon phases, in addition to regular meetings that are open to all levels of astronomers. For the most fantastic and most celestial sights in this place, frequent stargazers advise hiking to the top of the well-liked Woodland Trail or Cougar Crest trail.