8 Amazing Things to do in Cincinnati this Weekend.
There are many things to do in Cincinnati. Cincinnati, which straddles the Ohio River and the northern Kentucky border, is a dynamic and underrated city offering diverse people and places. It is home to many fascinating museums, historical sites, sprawling green parks, and various restaurants and bars (remember to try the Cincy Chilli), all of which have helped the so-called Queen City stand out among other Midwestern cities.
Speaking of local cuisine and culture, foodies must experience the delicious treats at Findlay Market, the diverse selection of goods at Fountain Square, and the free concerts in Washington Park are Cincinnati's top activities. Architecture enthusiasts will have a field day exploring many architectural examples all across the city, including the John A. Roebling Suspension Bridge, Cincinnati Music Hall, Contemporary Arts Center, Hyde Park Square, and Taft Theatre. Here are many best things to do in Cincinnati.
Cincinnati Zoo & Botanical Garden:
The family-friendly Cincinnati Zoo and Botanical Garden is home to over 500 friendly animals of all kinds and sizes and more than 3000 varieties of native and imported plants. A tour of Cincinnati Zoo and Botanical Garden is one of the great things to do in Cincinnati. It also has a reputation that precedes it as the second-oldest and one of the top-rated American zoos.
Meet the famous hippo, Fiona, feed the lanky giraffes, watch a live feeding, have a tour with the white tigers, say "G'day" to the kangaroos, and learn everything there is to know about the species on display from the trainer-led informative sessions.
Swing through the interactive features of the Jungle Trails, board the Safari Train, ride the Conservation Carousel, or sit in the front row of the 4-D Theater if you're looking for something engaging to do.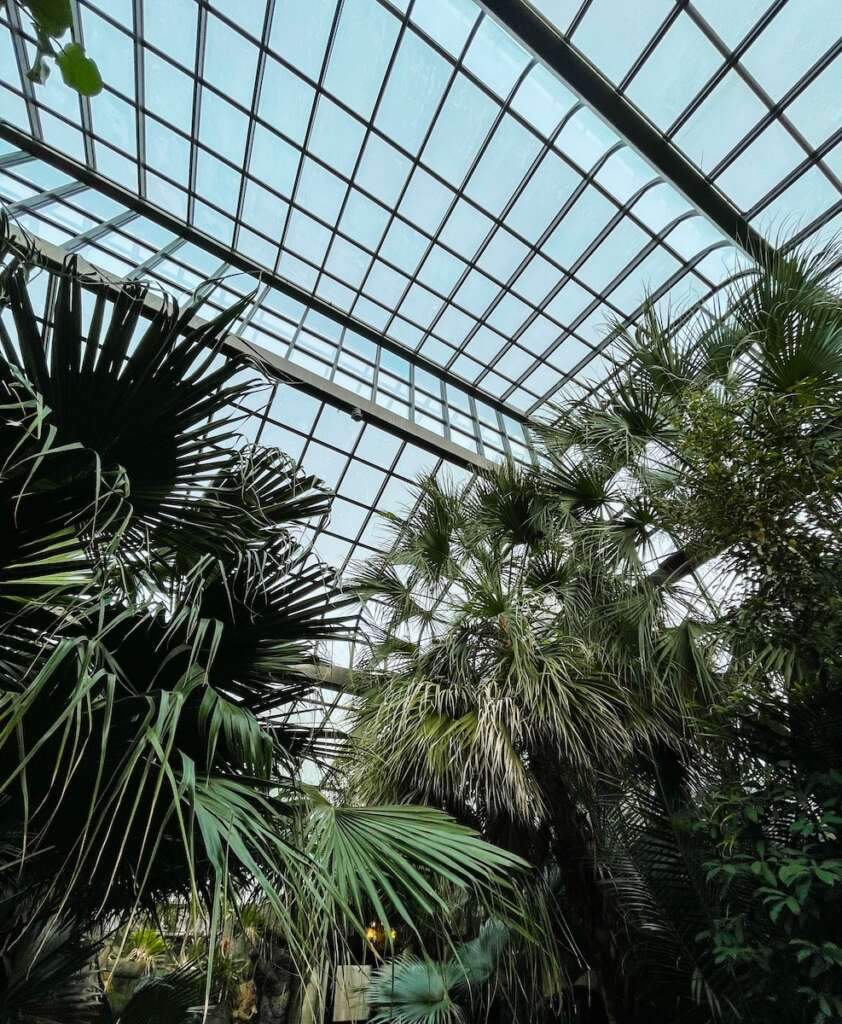 Coney Island Park:
Cincinnati's Coney Island Park, which should not be mistaken for the well-known Coney Island in Brooklyn, maintains a particular place in the hearts of the inhabitants and is a must-see for tourists. A tour of Coney Island Park is one of the most enjoyable things to do in Cincinnati.
Visitors can choose from swimming in the largest recirculating pool in the world, racing down a 130-foot waterslide, getting soaked at Typhoon Tower, taking on the Ninja Warrior-like course, or simply relaxing on a cabana with a cool drink in hand at the Sunlite Water Adventure theme park, which is the perfect getaway on a hot summer day.

Findlay Market:
Visit Findlay Market, a Cincinnati institution that has been prospering since the early 1800s, for the best cuisine in the city! In addition to being a hive of delectable foods in all shapes and sizes, including Turkish specialties, pungent cheeses, and vegan options, it is also where Cincinnatians fill up on fresh fruit. A tour of Findlay Market is one of the incredible things to do in Cincinnati.
You're sure to discover something that catches your attention among the numerous fruit and vegetable vendors, not to mention the numerous meat and fish markets. Do you have a sweet tooth? Then make a beeline for Blue Oven Bakery, which serves some of Ohio's most freshly made pastries.

Cincinnati Museum:
The imposing Cincinnati Museum Center at Union Terminal is undoubtedly in a class regarding Cincinnati landmarks. This spectacular art deco structure, which dates back to 1933 and is listed on the National Register of Historic Places, has been turned into a large museum complex that houses three unique attractions under one enormous roof.
The Cincinnati History Museum, Duke Energy Children's Museum, Cincinnati Historical Society Library, and the museum's cutting-edge OMNIMAX theater provide a fantastic view into this magnificent Ohio city's past and inner workings. Enjoying in Cincinnati Museum is one of the best events in Cincinnati
Related: Amazing Things to Do in Charlotte on the Weekend: Exploring the Wonders of 2023

Washington Park:
 There's always a bright moment in Washington Park, located in the Over-the-Rhine district between Race and Elm Streets. Visit Washington Park is one of the exciting things to do in Cincinnati. From free Sunday concerts to outdoor theater performances to yoga and Zumba classes, there's always something going on at this genuinely iconic Cincinnati location.
Regarding the extras, you'll discover a playground for kids who need to burn off some energy, an outdoor beer garden serving refreshing drinks, and even neighborhood temporary shops selling everything from vintage products to handcrafted items created by residents.

Cincinnati Music Hall:
Any fan of music or architecture must visit Cincinnati Music Hall, a revered Venetian Gothic building Cultural on the National Register of Historic Places. A tour of Cincinnati Music Hall is one of the enjoyable things to do in Cincinnati. Since its debut, operettas to performances by Frank Sinatra and Jonny Cash have dazzled audiences in this stunning space.
Although the Cincinnati Pops Orchestra and Cincinnati Ballet are officially based there, many other acts occur there. If a specific performance needs to be improved to please you, consider adding a behind-the-scenes tour to your trip to see the Hall in all its $143 million worth of renovations.

Krohn Conservatory:
The tranquil tropical garden of the Krohn Conservatory is a great place for everyone, whether you're looking for a calm getaway or want to get back in touch with nature. Enjoy Krohn Conservatory is one of the best things to do in Cincinnati.
The extraordinary public indoor garden inside the sizable Eden Park features more than 3,500 diverse plant species worldwide, ranging from carnivorous plants to bonsai trees and everything in between. Despite the lovely vegetation, the vivid and fascinating butterfly house steals the show.

Eden Park:
Eden Park is a beloved Cincinnatian green space and is a large, stunning public park with wildlife and vegetation in the picturesque Mount Adams neighborhood near the banks of the Ohio River. Visit Eden Park is one of the incredible things to do in Cincinnati.
The 186-acre Park offers something for everyone, including two theaters for the Cincinnati Playhouse in the Park, plus bicycling and hiking trails through the woods, playgrounds, and picnic spaces ideal for families and leisurely days by the lake. The Krohn Conservatory and the Cincinnati Art Museum are also in the Park if you'd rather spend some time indoors.

Frequently Asked Questions:
What is the fame of Cincinnati?
There are many great things to do in Cincinnati. Cincinnati is renowned for its distinctive and delectable cuisine. You may be familiar with goetta, a German take on sausage, or Skyline, our city's renowned chili restaurant.
What makes Cincinnati unique?
Cincinnati is well-known for its German background, which manifests in gastronomy (such as the distinctively localized goetta) and yearly celebrations like Oktoberfest Zinzinnati. The festival is the biggest event of its sort held in the country.
Is a trip to Cincinnati worthwhile?
The popularity of Cincinnati as a top vacation spot has remained strong. The only Midwest city to cut, The Queen City is ranked No.8 on Money magazine's list of the top 20 locations to visit in 2019—10 in the United States and ten outside.
The Cincinnati Taste is free?
The Taste of Cincinnati is free to attend.