The Best 14 Things to Do in Cedar Rapids, Lowa: The Complete Guide To The Perfect Getaway
The county seat of Linn County is Cedar Rapids, the second-largest city in Iowa, United States. The state capital is a hundred miles (160 km) northeast of Des Moines, 20 miles (32 km) north of Iowa City, and the largest city. The city is on both sides of the Cedar River. It is a portion of the Linn, Benton, Cedar, Iowa, Jones, Johnson, and Washington counties in the Iowa City region in eastern Iowa.
Cedar Rapids, Iowa, is a multifaceted city with a lot of pristine natural beauty to be proud of. Visit the Indian Creek Nature Center or Palisades-Kepler State Park to discover the city's natural side. On the other hand, going to the Paramount Theatre to see a show or checking out Clock House Brewing's microbrewery scene will give you an authentic urban feel.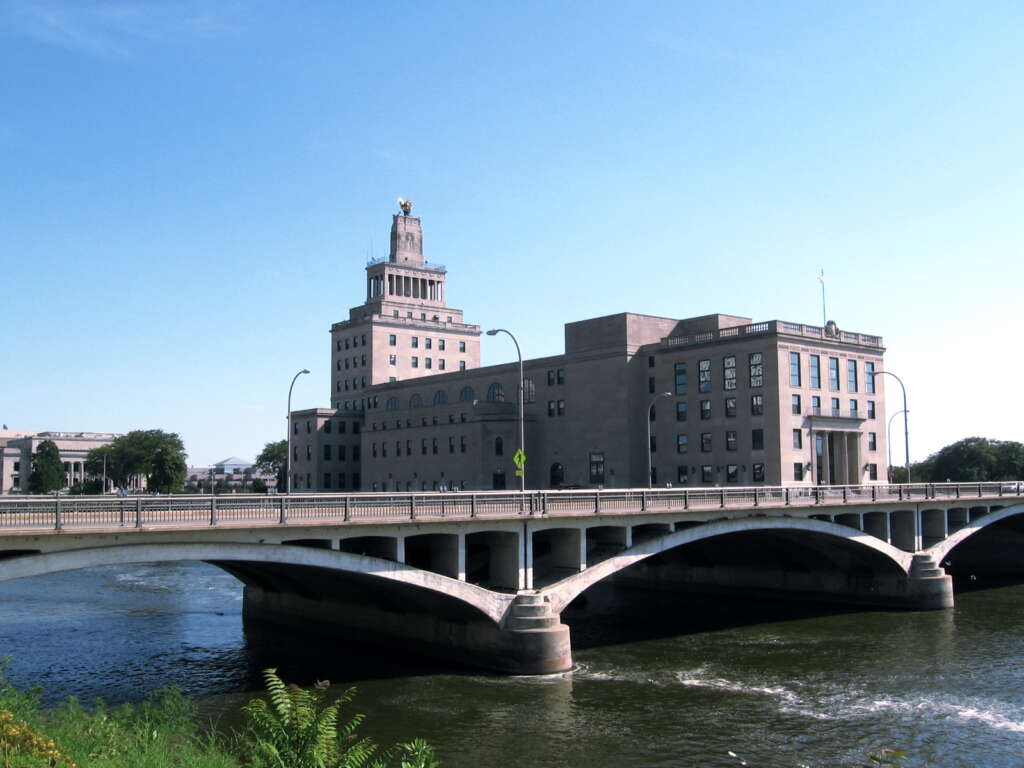 Places to Visit.
1. District: New Bohemia & Czech Village.
This city-bound location is a top choice for dining, shopping, cultural tourism, the arts, tourists, and locals. Additionally, there is typically always some event or live music happening, so plan on staying a while. A bike-sharing service is available in the district of Czech Village and New Bohemia. You may rent bicycles and scooters here to get around town, and you can return them at various locations all across the city.
2. National Czech & Slovak Museum.
The National Czech and Slovak Museum & Library, a Smithsonian institution. The history museum offers the chance to discover more about the early years of European immigrants in the US. One of the biggest attractions of this city is this distinctive gallery, which is situated in the centre of the Czech Village. Numerous activities are held in the National Czech & Slovak Museum & Library annually, and it even organizes international cultural tourist excursions. This can give you some ideas for your next vacation.

Parks:
1. The Seminole Valley.
Seminole Valley Park is a Loop for a pleasant and convenient nature walk. This waterfront walk can be efficiently completed in 40 minutes and is suitable for people of all fitness levels, whether they are traveling with children or dogs. The park contains 400 acres and has many open areas for spreading your picnic blanket and various playgrounds to keep the little ones occupied.

1. The Manhattan/ Robbins Park.
The Manhattan/Robbins Lake Park is a terrific area to chill out, even if you're not a novice angler. You can relax in the sun with a book, pleasant company, and great views at serene waterfront picnic areas.
Your best fishing location is Manhattan/Robbins Lake Park. This 140-acre, primarily aquatic nature reserve attracts sports fishermen from around the area. Expect to catch fish like Bluegill, Channel Catfish, Common Carp, Green Sunfish, and several Bass species here.
RELATED: The Best Things to Do in the Big Bear during Summer and Winter
Museums:
The Museum uniquely honors every genre and individual artist, from surrealism to printing. What initially began as a small private art club in 1895 has evolved into a hugely popular gallery with more than 7,200 pieces from various periods of art history.
Any trip to Cedar Rapids must include a stop at the Cedar Rapids Museum of Art, which regularly hosts award-winning exhibitions, pop-up exhibits of local artists' work, and, of course, a superbly curated permanent collection. Whether you consider yourself an art snob or have never picked up a paintbrush for yourself, a trip to this well-known museum of art is a must when in Iowa.

2. African American Lowa Museum.
Make plans to visit the African American Museum of Iowa to increase your understanding of the historical and current difficulties that the BIPOC community is facing. This vibrant history museum, open since 1993, houses numerous traveling and permanent exhibits highlighting Iowans' African ancestry.
You may learn about the Civil Rights movement's history and peruse significant cultural artefact collections at the African American Museum of Iowa.

A paramount Theater.
Attending a performance at the Paramount Theatre virtually encourages you to dress up in your best attire because it's one of the best places to go in Cedar Rapids if you want to feel like society's elite. This lavish venue reinstates the theatre-going experience's prestige with balcony seating, velvet-draped drapes, and beautiful vaulted ceilings.

The Black Sheep Special Club.
The top of the list is The Black Sheep Social Club. This restaurant, which goes by the label "marches to the beat of its drum," takes soul food from the Midwest and flips it. Brick walls, mosaic-tiled flooring, floor-to-ceiling windows, and an industrial flair give this place an unmistakably relaxed vibe.
Some of the Black Sheep Social Club's most popular offerings are strange meals like fat duck fries, PB & J hog belly, gnocchi bolognese, and smoked blueberry vegetarian burgers. Along with a wide variety of vegetarian options, the menu includes some standard options for kids. Everyone can enjoy this extraordinary dining experience.

Foodies Areas:
1. The Tomato's Pizza:
A Pizza Restaurant: Local eatery Tomaso's Pizza consistently wins the title of Cedar's best pizza. The goal of this locally owned restaurant is to "Make Good Pizza." Three locations of Tomaso's now exist in the Cedar Rapids region. Fortunately, Overlook 380 is only a few minutes away from one spot. Tomaso's has the ideal pie style for you, whether you want New York-style thin crust, Detroit-style deep dish, or Chicago-style deep dish. Please take advantage of one of their famous pizzas, or build your own with all the mouthwatering toppings you desire. View their menu or place your order right now online.
2. The Blind Pig:
American restaurant: The Blind Pig is a dining establishment and bar featuring delectable cuisine and a lively ambiance. The restaurant features a roomy interior and a fun outdoor area with dining options and entertainment. They offer perfectly prepared versions of standard pub fare on their menu. The Blind Pig is the ideal lunch location because it offers happy hour and weekday lunch specials. On a Friday night, spend some time at The Blind Pig singing karaoke to your heart's content.

FAQ:
For what is Cedar Rapids well-known?
The biggest city in the world for processing corn. One of the top manufacturing centres in the country. One of North America's top hubs for bioprocessing and culinary ingredients.
What is a fact about Cedar Rapids?
B. Brown and his collaborators resurveyed it and gave it a new name in 1841. They gave the local river, the Cedar, its name because of the numerous red cedar trees that flourished along its banks, and they called the town Cedar Rapids after the river's rapids. Incorporation was placed in Cedar Rapids on January 15, 1849.
What state's name is Cedar Rapids?
Cedar Rapids | Britannica | Iowa, U.S.
Is Cedar Rapids a wonderful place for a home?
Residents of Cedar Rapids enjoy a dense suburban vibe, and most own their homes. There are numerous bars and parks in Cedar Rapids. The population of Cedar Rapids is primarily made up of families and young professionals, and it leans conservative. In Cedar Rapids, the public schools perform above average.