Amazing Things to Do in Charlotte on the Weekend: Exploring the Wonders of 2023
Read the best things to do in Charlotte. The urban center known as Queen's City offers a wide range of attractions for travelers of all ages and interests. It is a rich melting pot of history, culture, arts, and plenty of craft beer. The list of things to do in Charlotte is unrivaled, whether you find yourself immersed in uptown Charlotte's opulent hotels and restaurants, the thrilling Charlotte Motor Speedway NASCAR events, the historic architecture (ranging from Victorian mansions to Craftsman bungalows), the shopper's paradise that is Southpark Mall, or the long list of fantastic day trips.
Charlotte is a hub for specialized museums, including the Levine Museum of the New South, Charlotte Nature Museum, and Wells Fargo Museum. Slowly but surely, the city's slogan, "Charlotte's got a lot," will start to make more sense. Here are many best things to do in Charlotte on The Weekend to read.
The Mint Museum Charlotte:
The Mint Museum, a leader in Charlotte's arts and culture sector with an unequaled collection of works of art, encourages innovation. The Mint, which has two buildings in the city—Mint Museum Uptown and Mint Museum Randolph—is the oldest art museum in North Carolina and is home to a significant collection of works worldwide. The Mint Museum Randolph, housed in the old US Mint building, includes outstanding collections of European and African art, early American art, pottery and decorative arts, and clothing. 
Outstanding American, European, and contemporary art collections are on display at the Mint Museum Uptown, together with a famous craft and design exhibition. In addition to special exhibits and lectures held throughout the year, the Mint Museum offers guided tours of its permanent collections housed in both buildings. A tour of The Mint Museum is one of the incredible things to do in Charlotte. This is a fantastic location to visit if you're looking for something to do with kids in Charlotte, North Carolina, on a rainy day.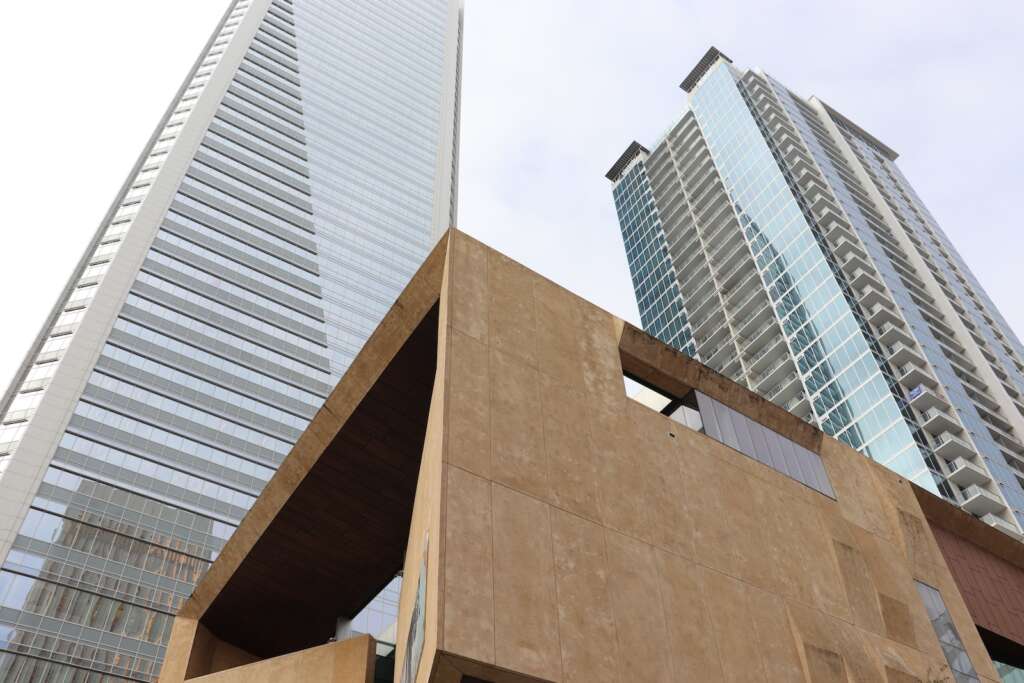 Charlotte Aquarium Concord:
The Sea Life Aquarium is the ideal site to educate curious youngsters (of all ages) to underwater life thanks to its interactive touch pools, breathtaking walk-through tunnel, and hundreds of animals on show. A tour of the Charlotte Aquarium Concord is one of the best things to do in Charlotte.
It is situated in nearby Concord next to the Concord Mills Mall. Choose the behind-the-scenes tour to see how the crew cares for enormous sharks, rescued sea turtles, and other animals for a top-notch experience that kids will appreciate.

Nascar Hall of Fame:
Charlotte and stock car racing go hand in hand because the city is a NASCAR-crazed state, and the famed Coca-Cola 600 is held there every Memorial Day weekend.
Petrolheads frequently fawn over the ex-racer vehicles at the prestigious NASCAR Hall of Fame, conveniently located close to Downtown, while children are drawn to the Disney vehicles section and theater.
After seeing the always-changing interactive exhibits and discovering the history of America's favorite racing, grab a snack at the Pit Stop Cafe and head to Marshall Park nearby. Enjoying in the Nascar Hall of Fame is one of the best things to do in Charlotte.

Zootastic Park:
One of North Carolina's most thrilling attractions, Zootastic Park, is only 35 miles north of Downtown Charlotte. A tour of Zootastic Park is one of the fun and amazing things to do in Charlotte.
The welcoming-to-families attraction offers both walk-through and safari-like drive-through experiences, each of which is distinctive and noteworthy in its own right. These experiences include a variety of private animal encounters (where you can safely touch and feed the furry critters with baby spider monkeys, lemurs, armadillos, kangaroos, and plenty more.

Ifly Charlotte:
North Carolina's first facility for indoor skydiving, iFLY in Charlotte, offers a thrilling and safe method for people of all ages and skill levels to experience the adrenaline-pumping excitement of leaping out of a plane without worrying about the weather or potential hazards.
In this wind tunnel, you may learn to fly with the help of an instructor and soar through the air like Superman (or Wonder Woman!). Enjoy Ifly Charlotte is one of the adventurous things to do in Charlotte.

Village Park:
Village Park in Kannapolis, North Carolina, is a great destination to spend the day with loved ones and is only about a 30-minute drive from Charlotte. Visit Village Park is one of the exciting things to do in Charlotte.
In addition to its vast greenery, which is perfect for a picnic in the sun, the beloved local park also hosts a regular Summer Concert & Movie Series (see the website to find out what's showing), a carousel, and miniature train rides.
Related: Shark-Prone Coastal Destinations in the USA (2023)

Beachlter Museum:
Modern art is the focus of the Bechtler Museum of Modern Art, housed inside the Levine Center for the Arts. A tour of the Beachler Museum is one of the great things to do in Charlotte. The museum is housed in a stunning 36,500-square-foot facility created by Mario Botta and boasts a collection of more than 1,400 works of art.
The family of Andreas Bechtler, who put together the collection of works by well-known artists, including Léger, Matisse, Degas, Warhol, Mir, Picasso, and Le Corbusier, is honored in the name of the downtown museum. Modern art is the focus of the Bechtler Museum of Modern Art, housed inside the Levine Center for the Arts.

Mint Museum of Art:
 The Mint Museum of Art, one of Charlotte's most famous activities for art enthusiasts, houses a well-known collection that spans centuries, from antiquity to modernity. With both permanent and changing exhibits examining American art, European ceramics, and much more inside the two buildings (Uptown and Randolph), not to mention the art studios and museum store, this is a must-see for any art enthusiast.
Online rather than at the door is often where bargain-hunters can find the entry tickets for the Mint and the Bechtler Museum of Modern Art.

Frequently Asked Questions:
Why is Charlotte, North Carolina, famous?
The NASCAR Hall of Fame is among the intriguing attractions, along with the banking industry and professional sports teams.
Is Charlotte's Downtown attractive?
Only Charlotte, a prominent American city, refers to its downtown commercial center as "Uptown."This peculiar characteristic of Queen City is more than a silly moniker; it has two significant historical connotations.
What makes Charlotte known as Queen City?
Charlotte, also known as the Queen City, and the county it is located in are named in memory of Charlotte of Mecklenburg-Strelitz, who served as the queen consort of British King George III when the city was founded.
Does Charlotte, North Carolina, have a nightlife?
With its numerous bars, clubs, pubs, and patios, Charlotte truly heats up once the sun goes down. There are enough nightlife options to keep you occupied every night of the week. If you enjoy staying late, select a Charlotte residence close to the city's top nightlife because it is one of the best things to do in Charlotte.