Fun Things to Do in Fort Lauderdale with Kids in 2023
Fort Lauderdale is renowned for its breathtaking water, magnificent beaches, enormous yachts, and magnificent residences. It's now famous for its abundance of family-friendly activities, which makes it the ideal Florida holiday spot.
Ft. Lauderdale offers things for everyone in your group, whether they want to reconnect with nature, explore the city, unwind at the beach, or experience one-of-a-kind restaurants and excursions.
You'll like our great family-friendly activities in Fort Lauderdale! Lauderdale is set up for you, so grab your sunscreen and prepare to get ready for some adventure!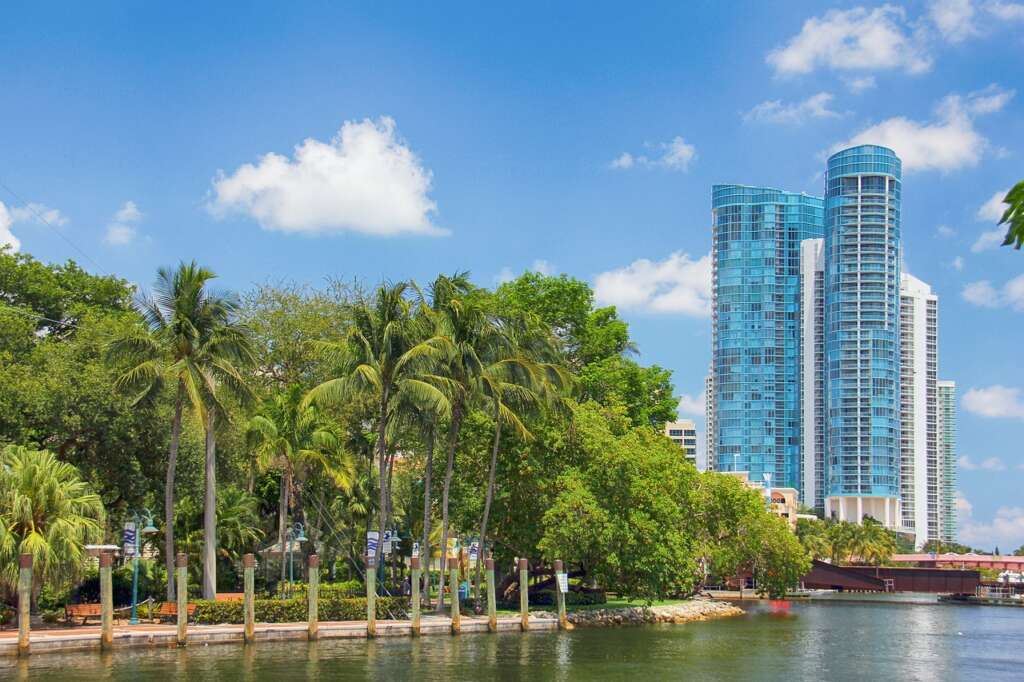 Butterfly World:
Butterfly World was established in Coconut Creek, Florida, in 1988. With more than 20,000 butterflies, this facility is the most important butterfly place in the world. The Grace Gardens, Insectarium/Museum, and the Aviaries are the three main divisions of the Butterfly World. Guests will discover lakes with fountains and butterflies in the Paradise Excitement Aviary. The Hanging Garden & Butterfly region, which features hanging pupa and emerging butterflies, is accessible from the Aviary.

The Aviary's tropical vegetation, birds, butterflies, and waterfalls are in a tropical rainforest. You will be in the Grace Gardens neighborhood's tropical plant-filled outdoor botanical garden. As you exit the tunnel, you enter a section of the World Secret Garden with the most extensive collection of passion flower vines.
Mai Kai Restaurant:
When you consider family-friendly activities in Fort Lauderdale, lovely food is on your mind, stipulated that Mai-Kai Restaurant is an excellent place to go. The Mai-Kai Restaurant will blow your kids' minds with a fantastic dinner and a show.
In addition to serving some of the area's most fabulous Asian food and providing some of the best Asian cuisines, this historic restaurant also puts on a fantastic Polynesian Show. Of course, most children do not enjoy Asian food, so do not worry. They also provide chicken fingers, mac & cheese, and other kid-friendly fare. And kids adore having their drinks brought to them in pineapples!

Parks:
1- Sawgrass Recreational Park:
The Sawgrass Recreational Park offers many family-friendly activities. The airboat trip is widespread, where you go on an informative trip and learn about the local ecosystem. Some nights a week, those with older children also do midnight airboat tours.
Although you will see several gators on these tours, they are termed "Gator Nights." This recreational park has more to offer than just that. A reptile exhibit and an exhibit of exotic species are also present. You may pet a young baby alligator and observe turtles and iguanas at the reptile exhibit.

2- Hugh Tylor Birch State Park:
In Fort Lauderdale, Florida, there is a state park called Hugh Taylor Birch State Park. One of the park's biggest draws is its beach area, where guests may swim, sunbathe, and engage in water activities like kayaking and paddleboarding.
Several nature trails are also available in the park, such as the Coastal Hammock Trail, which offers breathtaking vistas of the Intracoastal Waterway while meandering through a deep mangrove forest. This park is lovely to unwind and enjoy time with the kids.

Fort Lauderatev Water Taxi:
The water taxi service in Fort Lauderdale is a fantastic way to get about. This is well-liked by both children and adults. Taking a cab on the lake is an excellent time for anyone, whether an adult or a youngster. More than 300 miles of waterways are navigable crisscross Fort Lauderdale.
Everyone loves the water taxi, whether they use it to enjoy the scenery or to travel to their following location.

Not to add that the crew and the captain on board know the best places to dine, visit, and things to see and do while on vacation. The water taxi provides a day pass that entitles you and your group to unlimited use of its 19 stations and more than 50 destinations.
Related: The Best Things to Do in Greenville, NC: A Guide to Culture, Nature, and Adventure.
Museums:
1- Museum of Discovery and Science:
Kids are the target audience for the Museum of Discovery & Science. The Museum has so many engaging, interactive displays that you could spend several days there. An IMAX theater is present here as well, though. The Museum of Discovery & Science is fantastic because it has displays for kids of all ages, from toddlers to young adolescents.
Dinosaur enthusiasts will enjoy searching for fossils and capturing pictures of them in a megalodon's mouth if you count any of them among your group.

A family-friendly airboat riding simulator is a good option for those seeking something more exciting. Be aware of visiting the indoor and outdoor aquariums to observe the diverse marine life. The Discovery Center was created with the more minor children in your group in mind, so they won't want to go even though they won't want to.
2- Young at Art Museum:
The Young at Art Museum will be a blast for your kids if they enjoy creating art. Children and teenagers who wish to discover their creativity and art should visit the Young Art Museum. The WonderScapes, GreenScapes, Knight Gallery, ArtScapes, Bedlam Lorenz Assembly, and CultureScapes galleries are just a few of the many exhibits and styles of art that can be found in this Museum.

These exhibitions are interactive. All through the year, they also hold unique art workshops. For more information, you should see the website if any events are scheduled for the period you will be there. In addition, they do provide kid-friendly parties here.
Frequently Asked Questions.
Can kids Play at Fort Lauderdale beach?
Numerous family-friendly activities along the 20 miles of shoreline include surfing, beach volleyball, making sandcastles, and fishing.
What is the excellent time of the year to visit Fort Lauderdale?
December and April would be the most excellent time to go when there are the fewest visitors.
What is the main attraction of Fort Lauderdale?
Beaches, arts, entertainment, and events are Ft Lauderdale's most well-known draws. Enjoy Fort Lauderdale's dining, shopping, and historic neighborhoods along Las Olas Boulevard.
Are families able to reside in Fort Lauderdale?
Fort Lauderdale offers a lot to offer families looking to settle down, including a tropical environment, top-notch beaches, and a variety of kid-friendly activities. It is well-liked by retirees and young professionals due to the same features.