9 Best Sarasota Hotels That Will Elevate Your Travel Experience
Pure beaches, captivating cultural attractions, and upscale dining choices are just a few of the attractions that drive a massive influx of travelers to Sarasota annually. This sunny Florida city, consistently ranked as one of the greatest locations to live and vacation, never ceases to impress.
The most lavish hotels in Sarasota, Florida, are listed below if you're organizing a trip and seeking the ideal spot to stay. These hotels are praised for their distinctive offerings of facilities and unrivaled hospitality.
Carlisle Inn Sarasota Hotel
The Carlise Inn Sarasota, a new hotel tucked away in the heart of Sarasota's Amish neighborhood, combines contemporary conveniences with Amish sensibility. Here, visitors will be treated to abundant lodging and superb hospitality.
The beaches in Lido and the Siesta Keys are only a short drive from the Carlisle Inn Sarasota. The Carlise Inn Sarasota is conveniently situated just 6 miles from the Sarasota Bradenton International Airport and adjacent to several tourist attractions, including the Sarasota Jungle Gardens, Forest Lakes Golf Club, and The Ringling Museum of Art.
The hotel offers deluxe rooms with kitchenettes, ordinary rooms, and suites. Every room has various facilities, including walk-in showers or tubs, flat-screen TVs with cable access, hair dryers, coffeemakers, and mini-refrigerators.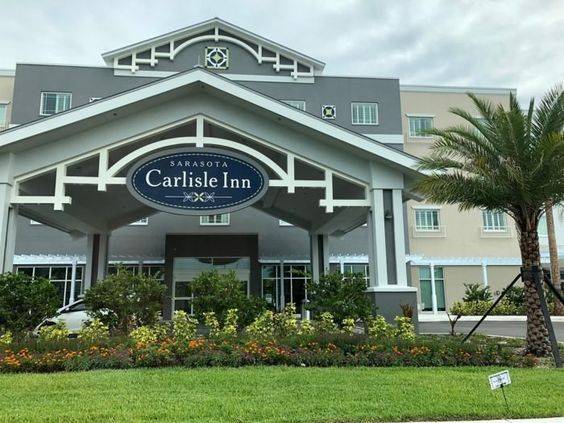 RELATED: Pet-Friendly Hotels in Wildwood New Jersey: Explore Multiple Hotels.
Days Inn by Wyndham Sarasota Bay
Days Inn by Wyndham, the Museum of Art, and the Sarasota Classic Car Museum are just a short stroll from Sarasota Bay, which is in the city. A heated pool, a bowling alley, and free Wi-Fi are also provided.
The hotel was recently renovated and contains 96 rooms. There are exercise facilities, and visitors can use the bicycle rental program. At this luxurious hotel, each cozy room has a refrigerator and all the basics for a pleasant stay.
Numerous cafés and eateries can be found in the vicinity of the hotel. A short stroll will take you to Asolo Repertory Theatre.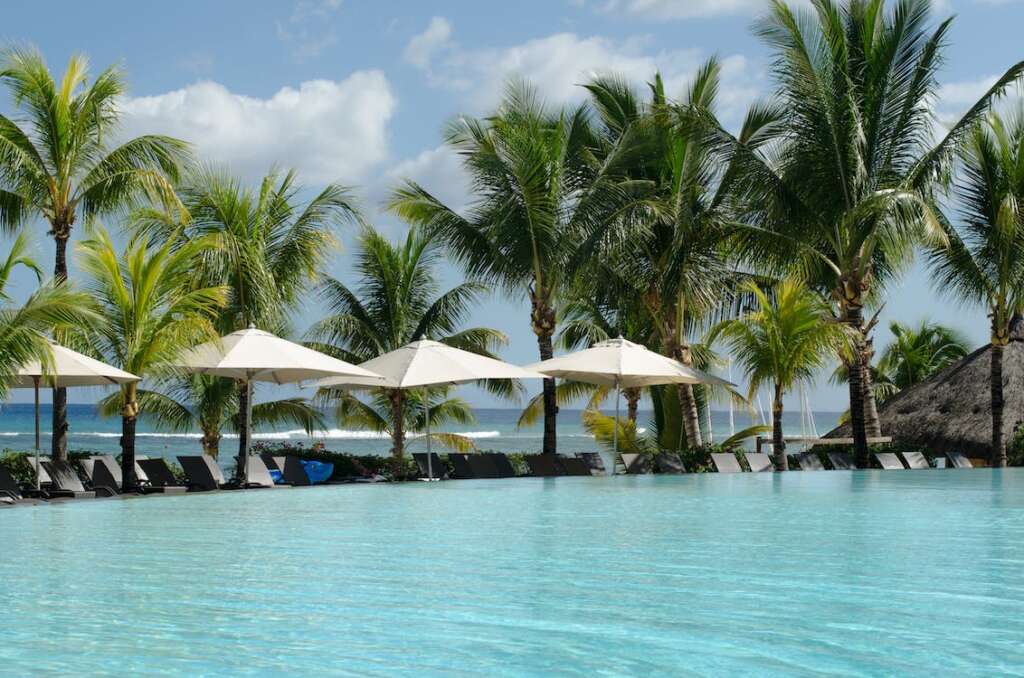 Lantern Inn & Suites
Near Ringling College of Art and Design, Lantern Inn & Suites offers well-appointed rooms with an outdoor pool. In addition, it offers all visitors free Wi-Fi access while they are there.
The hotel offers a 24-hour front desk, laundry services, and luggage storage. It provides a garden, a vending machine, and an elevator for enhanced convenience. The 148 rooms of Lantern Inn & Suites are each furnished with a refrigerator, microwave, and hairdryer.
The distance between the hotel and Sarasota-Bradenton International Airport is less than ten minutes by automobile.

Sleep Inn Sarasota North
Sarasota's Sleep Inn Sarasota Bradenton Airport is located among attractions, including the John and Mable Ringling Museum of Art and the Sarasota Classic Car Museum. Additionally, it has a free outdoor pool and Wi-Fi.
The hotel was recently renovated and included 80 rooms. The express check-in/check-out kiosk lets customers check in quickly and easily before leaving the hotel. The Sleep Inn Sarasota Bradenton Airport's rooms have a refrigerator and a minibar to provide a comfortable stay. A hairdryer and a microwave are also offered.
There are numerous eateries and coffee shops in the vicinity of the hotel. The Asolo Repertory Theatre is close by on foot.

Home2 Suites by Hilton Sarasota Bradenton Airport
Stay in the brand-new, stylish, trendy suites for a single night or a few weeks at the Home2 Suites by Hilton Sarasota Bradenton Airport. Our suites are spaciously built to make even the most protracted visits feel as comfortable as possible. Conveniently close to the airport while still close to the city center, beaches, and universities.
Benefit from the free shuttle service, accessible for use anywhere within a 3-mile radius. Stay productive with free high-speed Internet and an ergonomic chair at an adjustable, well-lit workstation. Sit back and relax on plush pillow-top mattresses or the room's sofa, which can be pulled out to create a second bed. Enjoy the comforts of home with an HDTV and a fully functional kitchen.

Kompose Boutique Hotel Sarasota
IMG Academy and the John and Mable Ringling Museum of Art are within a 15-minute drive of the Kompose Boutique Hotel in Sarasota. Amenities include a 24/7 business center, express check-in, & express check-out. Three meeting rooms are available for events at this hotel. Onsite parking is provided for free.

Best Western Plus Siesta Key Gateway
The Best Western Plus Siesta Key Gateway hotel is located at Siesta Key and offers a Jacuzzi and a complimentary shuttle service. Additionally, accessible parking is available, and Siesta Beach is only a short drive away.
The heated pool, gym, and bar are available for guests at the Best Western Plus Siesta Key Gateway. Guests can use the express check-in option for a quick and simple arrival and departure experience.
The hotel has 121 rooms, each with a refrigerator, an alarm clock, and a tea and coffee maker. A cable/satellite channel, microwave, and a hair dryer are also included.

Homewood Suites by Hilton Sarasota
At the Homewood Suites Sarasota, you'll receive a friendly greeting. The ideal option for quick getaways or extended stays in Sarasota, Florida, this all-suite hotel is situated 2 miles from downtown and 3 miles west of I-75.
Enjoy free internet access, a sumptuous hot breakfast buffet, and an evening social every Monday through Thursday. Business travelers will value the conference spaces for training sessions and presentations and the business center.
Additionally, this hotel is close to Boars Head Provisions, L-3, CAE, and Datolli Cancer offices. Both Siesta Key Beach and Lido Beach are conveniently close to the property. Shelby Gardens, the Ringling Museum, and Mote Marine are further attractions.

Home2 Suites by Hilton Sarasota I-75 Bee Ridge
Pet-friendly and ideal for family and business travel, Home2 Suites features complimentary Wi-Fi, a 43-inch HDTV, and premium cable. The in-suite kitchen has a full-size refrigerator/freezer, toaster, microwave, sink, dishwasher, and a lot of cookware, silverware, and dishes.
Spend balmy Florida evenings on the patio cooking with our outdoor grills after swimming in our outdoor pool. One mile separates you from Sarasota's Doctors Hospital. Less than 15 minutes separate our hotel in Sarasota, Florida, from the sporting grounds at Benderson Park, Twin Lake Park, and the Cal Ripken Baseball Complex.

FAQ
Is it better to stay in Siesta Key or Sarasota?
Depending on your search criteria: If you want a beach vacation with lots of outdoor activities, Siesta Key is ideal, but Sarasota is preferable if you like to be close to the greatest eateries, shops, and tourist destinations!
What is the most expensive neighborhood in Sarasota?
If you want to live on a private barrier island, Longboat Key near Sarasota is the area for you. Luxury resorts, million-dollar homes, and some of Florida's top golf courses can be found in this affluent neighborhood.
Why do people love Sarasota?
This city, which is situated on the Gulf of Mexico coast and is regarded as one of the best locations to live in Florida, is renowned for its stunning beaches with pearl white sand. With daily migration of fifteen new inhabitants, Sarasota now has a population of close to 55,000.
Why is Sarasota popular?
Sarasota is a key cultural destination.