Discovering the Best Things to Do with Kids in Hilton Head in 2023
The Island of Hilton Head is a seductive holiday spot in South Carolina, with sandy beaches, excellent courses for golf, and a wide range of activities. The island is connected by a vast network of routes, making exploring on foot or a bicycle simple. The lodging and attractions on Hilton Head Island provide a comfortable and secure setting for family vacations.
From engaging museums to eco-adventures, games, arts, and more, there's always something new to do for every family member—in addition to days spent on some of the country's most magnificent beaches. Visit Hilton Head Island for the ideal family vacation in South Carolina.
Coligny Beach Park:
Hilton Head's most famous beach is Coligny Beach Park. It has tastefully added restaurants and shops at Coligny Plaza near the shore, giving the area a charming coastal feel. The roomy changing rooms provide a fantastic experience on the lovely fine sand, spotless facilities, rubber matting for accessibility, outdoor showers, and even free Wi-Fi.
You can relax in various locations, including gazebos, swings, benches, and rented beach chairs and umbrellas. Naturally, it gets somewhat crowded during prime time, but the stunning sand and surf make up for a small amount of the crowd.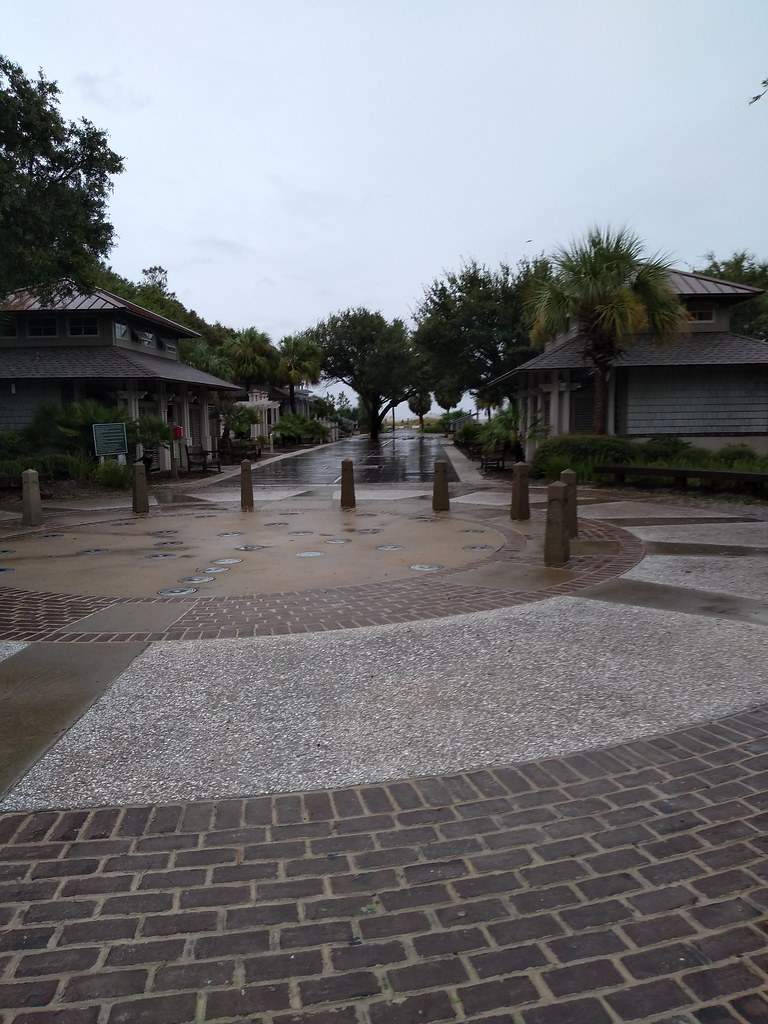 Pinckney Island National Wildlife Refuge:
The Pinckney Island National Animals Refuge, which is not far from Hilton Head Island, offers up-close interactions with turtles, alligators, deer, over 250 different kinds of birds, and other local animals. The property, which contains salt marshes, maritime woods, and other natural ecosystems, is crisscrossed by 14 biking and walking routes.
Although free parking requires a quarter-mile walk to reach the refuge gate, which is open from sunrise to sunset. Keep in mind that there are no refreshments or facilities on-site, and to prevent unpleasant animal encounters, wear sunscreen and stick to the main trails.

Coastal Discovery Museum:
The Coastal Discovery Museum is an excellent educational destination for children and adults. This non-profit, neighborhood-focused organization was founded in 1985 to educate tourists and locals about the culture and natural history of the Lowcountry. It has 68 acres of land. You'll appreciate discovering fascinating native tree species like the beautiful living oak—so named because it never entirely loses its foliage—and a roughly 500-year-old southern red cedar.
Wildlife abounds as well, with several bird and butterfly species among them. The best thing is that a significant portion of the land may be visited by following the system of clearly marked nature trails, including three marsh pathways along the tidal Jarvis Creek. There are also guided kayaking excursions, dolphin cruises, a shell ring built from local shellfish, a weekly farmers market, and the Bird's Eye Examine Theater. This outdoor theatre hosts regular events and performances.

Lawtons Stables:
Another excellent family activity on Hilton Head is a trip to Lawton Stables. A pleasant pony ride around the farm is available for kids between 18 months and seven years. The lovely Shetland horses at Lawton Stables are incredibly gentle, and the kind staff are skilled at soothing anxious children.
The delightful petting zoo at the stables, which has miniature cows, miniature donkeys, chickens, pot-bellied pigs, sheep, and goats, is another attraction that little children will like. Families with older kids can take a guided horseback track ride through the gorgeous Sea Pines Forest Refuge.

Pirate Island Adventure Golf:
Pirate's Island Adventure Golf is the best place to play putt-putt golf, a traditional family vacation pastime. The two 18-hole courses at this spectacular site include skeletons, streams, waterfalls, and a pirate cave. Children who attend will receive pirate flags and helmets, and if you get a hole-in-one on specific holes, you may even win a free game!
All these great activities in Hilton Head with kids are close by when you book accommodations via Hilton Properties & Rentals. We are sure to offer the ideal lodgings for your getaway, ranging from one-bedroom homes to those with seven bedrooms.

Vanishing Island:
I adore dolphins so much. Fortunately, marshes of salt and dolphin cruises are accessible anywhere in the Lowcountry islands. I've previously taken a dolphin sail with Island Explorer. I wanted to take their Vanishing Island trip since you get to see dolphins and be transported by boat to an island that is only visible at low tide and go sand dollar hunting. The Vanishing Island tour, offered by Island Explorer, a longstanding dolphin tour provider on Hilton Head, is popular due to its novelty and fun. I recommend this tour if you're searching for something unique.
Related: Fun Things to Do in Fort Lauderdale with Kids in 2023
Hilton Head Guided Kayak Tour:
Enjoy the best of nature on this guided kayak tour in Hilton Head. Skull Creek is a beautiful place to float through, as your eco-guide points out the surrounding beauty. You can paddle to your heart's delight while learning about the area's history and animals. See the brown pelican, herons, egrets, bald eagles, osprey, and other native bird species that inhabit this rich saltwater ecosystem.
Meet the adored Atlantic bottlenose dolphins that inhabit the area up close and personal! In addition to being on their migratory route, Hilton is home to about 100 local dolphins that live there year-round. Don't be shocked if you spot one of these fascinating critters swimming beside your kayak! There are both single and tandem kayaks.

Frequently Asked Questions.
Is Hilton Head a family-friendly beach?
There are various beaches around that are ideal for a family beach day. US Travel ranked Hilton Head Island as the sixth-best family beach in the nation, and Southern Living named it The South's Best Small Beach Town!
Why is Hilton Head So well known?
Hilton Head Island has a tranquil, laid-back, and inviting atmosphere that makes it the ideal vacation destination. It is located at one of the busiest family beaches in the United States, with a variety of top-notch golf courses, abundant natural beauty, and a mentality you won't find anywhere else.
Can you swim on the beaches at Hilton Head?
The designated beach season on Hilton Head Island runs from April 1 through September 30 every year. Lifeguards are posted in each of the selected sport of swimming zones and other densely frequented beach locations for assistance during the official beach season.
Can people afford Hilton Head?
Hilton Head Island, South Carolina, has a cost of living of 8% more than the national average. The local real estate market, your profession, and the average wage in the area can all impact how much a place would cost to live in.