Where to Stay in Vancouver?: Discover The Best Areas (2023)
Look here for where to stay in Vancouver—traveling around Canada's west coast? Planning your journey will entail choosing where to stay in Vancouver. It cannot be easy to decide where to stay in Vancouver. The city has many distinct neighborhoods with distinct personalities and attractions. Vancouver offers something for every kind of tourist, whether you're seeking luxurious lodgings or affordable alternatives, a convenient location, or a peaceful hideaway. Where to stay in Vancouver depends on your interest.
To help you plan the ideal visit to this stunning Canadian city, we'll look at some of the most fantastic Vancouver neighborhoods and lodging choices in this guide. Vancouver is the biggest city in British Columbia and the third-largest city in Canada. Vancouver has a vast geographic reach, just like other significant Canadian cities. The majority of Vancouver's top hotels are located in and around downtown. There are more exciting regions, districts, and neighborhoods outside of the city center if you want to. Every neighborhood in Vancouver has a unique character all its own.
Yaletown:
If you are traveling for the first time and looking for where to stay in Vancouver. Yaletown is an excellent location if you want to be near waterfront green spaces (David Lam Park and George Wainborn Park are simply two examples), tons of fantastic restaurants supplying international cuisine (which involves much seafood! ), and public transportation options like the Skytrain station, which is close by.
The Terry Fox Statue, Yaletown Park, the 374 Engine Pavilion, BC Place Stadium, the Vancouver Flea Market, and Science World are just a few of the neighborhood's key attractions. You'll also be relatively close to BC Place and Granville Island, both situated on sandbars beneath the Granville Street Bridge.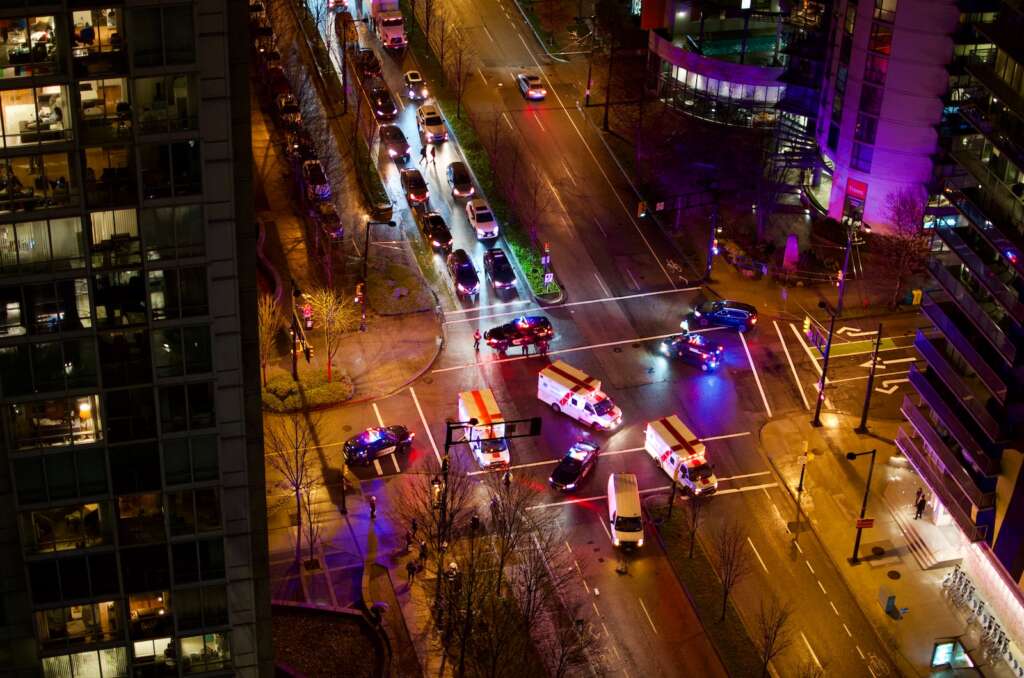 West End:
People who find where to stay In Vancouver on a budget. Due to its proximity to English Bay, the West End is also very vibrant if you want to explore incredible beaches and soak up some sun while visiting Vancouver. Two such beaches are Second Beach and English Bay Beach.
You can always go to Stanley Park, the most well-known destination in Vancouver, and have a picnic or go for a walk if you're interested in some nature and leisure. In case you missed it, West End is also known as the "gateway to Stanley Park." While you're at the West End, go shopping on Denman Street (or sit back and people-watch while sipping coffee), hire a bike, and ride by the bay.

Gastown:
If you are a food lover, find where to stay in Vancouver for food. Then go to Gastown. Although Gastown and Chinatown are two distinct sub-neighborhoods of The downtown area of Vancouver, I have combined them into a single recommendation because they are close to one another, relatively small (at least in comparison to the West End), and serve a lot of the exact needs for tourists.
For those interested in experiencing different cuisines and discovering some incredible restaurants and wine bars surrounding the area's cobblestone streets, Gastown and Chinatown are two of the best locations in the city. Both are among Vancouver's hippest areas and are suitable for all visitors.
You can visit the International Village Shopping Mall in Chinatown or Water Street for the ultimate shopping experience or brow one of the many Gastown boutique stores or Vancouver art galleries.

Coal Harbour:
For those searching for where to stay in Vancouver for lively nightlife in the entertainment zone and those wanting to take a cruise from Vancouver, I recommend Coal Harbour (sometimes referred to simply as the "Vancouver Waterfront"). The Coal Harbour area is directly on the sea and closes to the cruise terminal, where boats run to North Vancouver and the mountains on the north shore.
This neighborhood, close to Vancouver's financial district, is chill and laid-back during the day. However, when the numerous bars, pubs, and clubs come alive at night, they create the ideal atmosphere for those who want to have a whole night of fun and dance until dawn!

Main Street and Mount Pleasant:
People who search for where to stay in Vancouver for a relaxed vibe. Of course, Main Street is the main thoroughfare in the Mount Pleasant neighborhood, and residing here provides easy access to the airport, which is much more convenient and nearby than in the city center.
The beaches and parks unique to Downtown Vancouver won't be nearby, so that's a drawback! You won't ever get bored around here because of the abundance of fantastic eateries, adorable coffee shops, and even art galleries! And don't worry; you'll have many public transit choices to get you downtown, such as buses (in about 25 minutes).
Related: The Best Time to Visit Belize: A Must-See Destination

Stanley Park:
One of North America's largest and most renowned urban parks, Stanley Park is located adjacent to the West End and has significant entry points at English Bay and the intersection of Georgia Street and Denman StreetLosingse an entire day, he is simple, especially if you start with a stroll along the 8.5 km Seawall route, which offers breathtaking views of the ocean, mountains, and forests. The park also has interior paths, and eagles, hummingbirds, beavers, Douglas squirrels, and other wildlife sightings are frequent.
For insider information on the park's plants and animals, stop into the Nature House. The Vancouver Aquarium, the Stanley Park Rail, and the Brockton Point Totem Poles are other park attractions. The Third Beach, and Rose Garden, where locals enjoy viewing the sunsets, are two different places worth visiting. Several restaurants are in the park, but we adore Stanley Park Brewing Food Service & Brewpub for its locally brewed ales and inventive pub fare.

Granville Island:
Granville Island, located across False Creek from Yaletown (mini-ferries connect the two neighborhoods), began as a bustling hub of tiny enterprises and workshops over a century ago. The manufactured floating area, which isn't an island because it's connected to the mainland by Granville Bridge, lapsed into near-obsolescence in the 1970s.
That's when city planners reimagined it as a brightly painted mini-village of eateries, galleries, theaters, and artisan studios. The covered Public Market is a major attraction, a vast kaleidoscope of vegetable and deli stands with a side order of craft stalls. The market is one of the city's most visited tourist destinations throughout the summer. But it's also essential to explore the rest of Granville Island.

Frequently Asked Questions:
Which area in Vancouver is the best place to stay?
Yaletown in Downtown Vancouver is the ideal area to stay in. There are many things to do here, and many restaurants and shops!
What area in Vancouver is best to stay in without a car?
Gastown and Chinatown are the most excellent neighborhoods in Vancouver to stay in if you don't have a car because of how well-connected they are to the rest of the city.
What part of Vancouver is famous?
One of Vancouver's tourist-friendly neighborhoods is the West End. It is conveniently located close to Downtown's Central Business District, making it simple to reach via public transit. Stanley Park, the most well-known site in the entire city, is also close to the West End.