The Best Time to Visit Belize: A Must-See Destination
Look here to see the best time to visit Belize. Almost everyone is eager for a vacation after the years we've had. There are numerous stunning locations around the globe, some of which are more well-known than others. Consider traveling to Belize for a gorgeous but lesser-known destination. On the east coast of Central America sits a tiny nation called Belize. Belize is positioned between Guatemala and the Caribbean Sea, south of Mexico.
It is a small country, around the size of New Jersey, with a population of fewer than 500,000. Beaches, coral reefs, and Mayan ruins are just a few of the great attractions in Belize. We'll walk you through the best and worst times to go and inform you of everything you should know before making your travel arrangements. Beaches, coral reefs, and Mayan ruins are just a few of the great attractions in Belize. Read the article to know the desirable and best time to visit Belize.
Vacation in Belize:
You may find the best time to visit Belize for holidays. Do you want to unwind at an all-inclusive seaside resort? It exists in Belize. Do you intend to scuba dive and snorkel near coral reefs? It exists in Belize. Do you have any plans to explore historical places and ancient ruins? Belize also has those.
The Caribbean Ocean's brilliant blue water offers many activities for your holiday. Visitors can unwind on the beach or take a trip to one of the numerous cayes to enjoy the sunshine and the ideal season to travel to Belize. There are several opportunities for snorkeling and scuba diving for more adventurous tourists, and a trip to the Belize Barrier Reef is essential.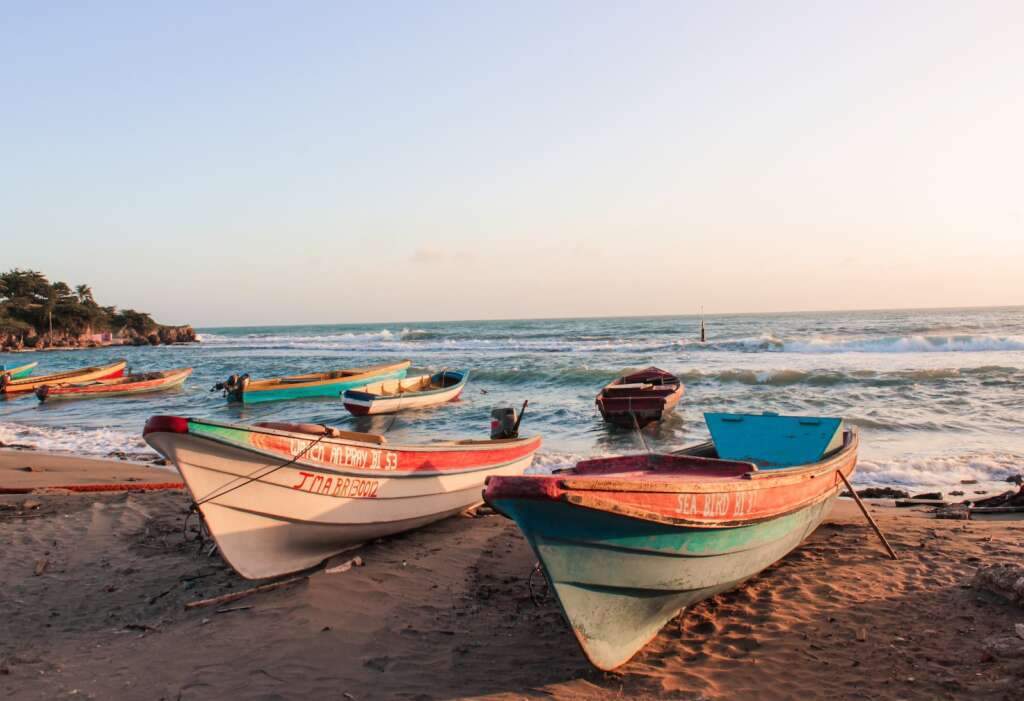 Belize Best Season:
The dry season in Belize, which lasts from November until the middle of April, is the best time to visit Belize. Going during the dry season has more benefits than fewer downpours and cleaner skies. Warm weather in the high 60s to mid-80s is another perk of traveling from November to April. As chilly winds from the north come through from December through February, temperatures tend to decrease slightly from November through February.
Many of the activities offered in Belize are suited for the climate during the dry season. You wish to engage in water activities, scuba diving, and snorkeling while the weather is pleasant. If snorkeling & scuba diving are your main interests, you should go between March and June when the water is the clearest.

Cheapest Visit Time Belize:
Prices decrease during the wet off-season because the dry season is also the busiest. Budget tourists should schedule their vacation between May and October because it is the best time to visit Belize when accommodation rates decrease by 20–40%. In June, September, and October, you might be able to get a walk-in rate if you're bold. During these months, hotels frequently have excess capacity and may offer 15–20% less expensive prices than usual.
If you have the time for a more extended stay, investigate if discounts or offers are available for booking multiple nights. You can receive one or two nights for free. In Belize, we can see that off-season rates are lower for hotels. Remembering that this encompasses summer vacation and a busy travel period for Americans is crucial, so airfare will only sometimes be cheaper.

Busy Time to Visit Belize:
The rainy season is the least crowded, finest, and most economical time to travel to Belize. The tourist season is so low from May to October that some resorts even close. Belize experiences hot, muggy weather during this time of year. During some of these months, the nation may receive nearly a foot of rain, although temperatures are typically in the high 80s.
The months of September and October see remarkably few visitors. In 2018, only 21,500 tourists visited in September and 25,000 in October. By now, families are traveling less because the summer break is finished.
Related: 8 Amazing Things to Do in Cincinnati this Weekend.

Best Time to Visit Belize:
Because tourism is minimal, the off-season from mid-spring to late fall is the most affordable and best time to visit Belize. Low tourism is a result of the severe weather. No one likes to travel to an old temple in bitter winds, no matter how much they want to view the Mayan ruins. Heavy rain also makes no one want to go snorkeling or visit a wildlife sanctuary.
The months with the most rain are usually September and October. Every year, September averages more than 11 inches of rain, compared to a little over 10 inches in October. You run the risk of flooding, slick roads, and closed attractions during these months.

Late November Mid-April:
With temperatures averaging about 80 degrees, this season's constant sunshine encourages tourists and locals to spend time outdoors. Northerly winds, often known as "northers," occasionally blow through the coastal regions from December to February, especially the cays.
But the March and early April is the best time to visit Belize. The quiet, clear, and azure seas are ideal for snorkeling and scuba diving excursions. Hotel costs are also reasonable this time of year, so it is the best time to visit Belize.

June to Mid-November:
You'll want to keep an eye on the weather forecast between June and October because hurricanes are known to disturb this coastal nation. With typical daytime temperatures in the 70s to 80s, August, September, and October are the wettest and best time to visit Belize.
But if you don't mind taking a few showers, you can get fantastic discounts on hotels and vacation packages. Even though most visitors depart after the peak season, it's best to make your hotel and excursion reservations at least three months to lock in the best deals and guarantee availability.

Frequently Asked Questions:
Is Belize suitable for travelers?
Even during the day and in tourist areas, violent crimes like sexual assault, home invasions, armed robberies, and murder are frequent. Gang activity accounts for a sizable share of violent crime.
Why is Belize renowned?
Ancient Mayan ruins, the Great Blue Hole, and biodiverse natural areas are just a few examples. On the Caribbean Sea, there is a tiny nation called Belize. Mexico and Guatemala form its northern, western, and southern borders.
Which is better, Belize or Costa Rica?
Ecotourism is significantly more successful in Costa Rica. National parks safeguard about 30% of its tropical rainforests, stunning beaches, and mountainous landscapes.
How hot or chilly is Belize?
Eighty degrees or such is the typical annual temperature—Fahrenheit, with a relative humidity of around 85%. Low 60s are not uncommon for wintertime lows. On the mainland, summer temperatures can go as high as the mid-nineties.