An Insider's Guide to Glen Ivy Hot Springs
Glen Ivy Hot Springs in Corona offers mineral baths, float-in pools, and alternate between hot and cold plunges while being close enough for most Angelenos to get there in an hour or two but remote enough to feel like you've escaped L.A.
There is a natural hot spring at Glen Ivy, even though it is primarily more of a resort-style spa than its name suggests: Since the 1800s, Southern Californians looking for healing have been drawn to the 104°F sulfur-rich mineral baths. Today, the geothermal waters boil between 12 two-person pools and one slightly bigger public bath.
Things to do at Glen Ivy Hot Springs
Toms Farm
Bring the kids to Tom's Farms to experience some thrill at this Corona theme park. Visit the upscale stores and eateries in this neighborhood that welcomes families.
Live Entertainment: The top local musicians perform live music on weekends in the amusement area.
Tom's Mining Company: Mine for genuine fossils and gems like emerald, ruby, tiger eye, aventurine, quartz, and a variety of other stones to unleash the pleasure!
Train Ride: Take a ride on our historically accurate steam-powered train replica! The ride passes through a covered bridge in the Amish style and traverses ten lovely acres.
Drop Tower: On our brand-new Drop Tower, take a seat, hold on tightly, and bounce up and down as high as 20 feet—height restriction: 40 inches.
Bounce House: One of our two bounce houses in our fun zone is a terrific place for your kids to release great energy. They can climb, leap, and slide their way to endless pleasure!
Old Time Carousel: Create lasting memories on our vintage carousel. All ages will be entertained by our lovely wooden horses as well as an amusement park-style ride!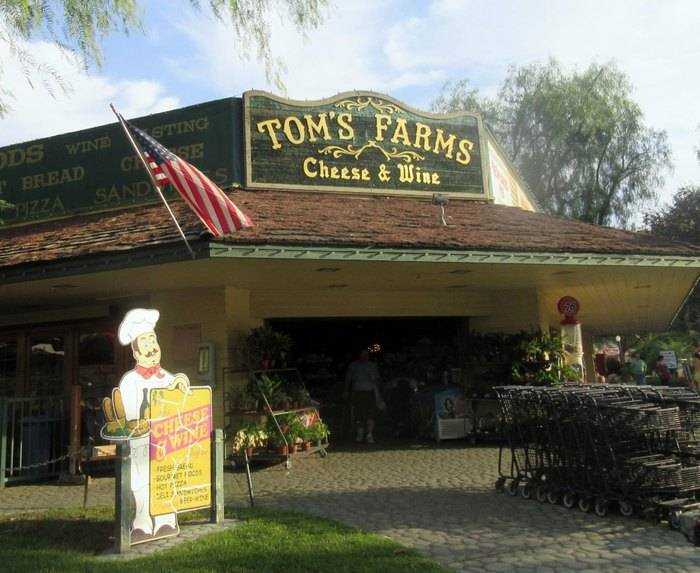 Skull Canyon Zipline
While traveling to Corona, you can stop by Skull Canyon Zipline. Explore the lakefront in this welcoming neighborhood.
They provide four distinct zipline eco trips on 160 acres of untouched alpine scenery. A fantastic family activity for children weighing 60 to 250 pounds. Skull Canyon Zipline offers Hands-Free Patented Braking System, which enables visitors to enjoy the zipline without worrying about braking themselves; this makes Skull Canyon Ziplines unique.
There is also a fantastic viewing area. The cost per person is $40, $85, $115, or $160. Enjoy the best of nature! A distinctive eco-experience and are based in Corona, California. Between Indian Truck Trail and Lake St., off the I-15 motorway. Family-run.

Holy Jim Trailhead
As you go to Trabuco Canyon, stop to see Holy Jim Trailhead. It offers an easy 2.8-mile out-and-back hike and access to the Upper Holy Jim, Santiago Peak, North Main Divide, West Horsethief trails, and a year-round shade (beware of the high summer temperatures).
Nearly 2.5 miles up a rough, unpaved dirt road, the trailhead for Holy Jim Falls is where off-road or four-wheel drive vehicles are advised. In the 1800s, this region of the Trabuco served as the first colony for early settlers.
At that time, it was inhabited by hardy mountain people who made a living from professional beekeeping and woodcutting activities; today, the trail still bears the signs of its presence.
Wonderful for families and novice hikers, mountain biking is a trendy way to reach Santiago Peak. The suitable times to visit are during the cooler months to avoid the hot weather and maximize the likelihood of the creeks having running water.

Hamilton-Oaks-Vineyard
During your travels in Silverado, visit the domestic and foreign creatures that call Tucker Wildlife Sanctuary home. Explore the luscious woodland and lakefront in this welcoming neighborhood.
The family planted Cabernet Sauvignon vines on a hillside to begin Hamilton Oaks Winery in 1988, and their first wine was created in 1991. For 12 years, Ron and Connie Tamez produced wine for their friends and family, drinking it and giving it away, much like many others who transitioned from a hobby to a business.
Hamilton Oaks started making award-winning wines in 2002, ten years after going commercial. Ron and Connie have created a fantastic location for weddings and other special occasions. Different vine types are also available: Barbera, Red Meritage, Cabernet Sauvignon, Chardonnay, Malbec, Zinfandel, and Port.

Tucker Wildlife Sanctuary
During your travels in Silverado, visit the domestic and foreign creatures that call Tucker Wildlife Sanctuary home. Explore the luscious woodland and lakefront in this welcoming neighborhood.
A non-profit wildlife preserve in the Santa Ana Mountains in Orange County, California, the United States, is known as Tucker Wildlife Sanctuary. At the base of Modjeska Peak and the Cleveland National Forest, it is close to the mouth of Modjeska Canyon. The Environmental Nature Centre (ENC) is the owner and manager of the Sanctuary. The city of Lake Forest is the closest locality.
Students, faculty members, and others can research at The Sanctuary at California State University, Fullerton. The public is welcome to visit Tucker to take in the local fauna and natural surroundings in the canyon region of Southern California.
Two ponds, a bird observation deck and feeders, a relaxing patio and picnic spots, a caretaker's house, a small amphitheater, hiking paths, a gift store, restrooms, and a tourist parking lot are among Tucker's amenities.

Corona Heritage Park and Museum
At the Corona Heritage Park and Museum, you can spend an afternoon exploring the exhibits. Stroll the waterfront in this welcoming zone and savor the excellent dining options.
The success of Corona Heritage Park and Museum, a non-profit organization entirely run by volunteers and independent of your taxes, makes it unique not only to Corona. We're proud of what people can do when collaborating to create something unique for their community.
A community hub for educational outings, self-discovery, research, and resources; a hub for horticulture and gardening; a hub for the arts, studios, and classes; a hub for programs for addicts; a hub for secular, religious, and cultural events; a hub for weddings and other social gatherings; and a hub for organic farming. Useful to a large portion of the community, reverently guarding the past and continuing to work towards bold objectives for the future.

FAQ
Who owns Glen Ivy?
GOCO Hospitality is the only owner and director of Glen Ivy Hot Springs.
What is the best time of year to visit Glen Ivy?
The ideal time to go, though, is actually in the winter when it's less crowded and the weather is cooler, which is the secret. Simply imagine a day filled with delectable meals, beverages, and a range of cozy, relaxing spa services.
What should I bring to Glen Ivy?
For Club Mud, a vintage, dark bathing suit is advised. You will get muck on your suit. Sandals or flip-flops, sunscreen, and a hat are suggested along with towels, which are also available. If you don't remember to take anything, you can get all of these products at our Spa Lifestyle Store.
Is Glen Ivy pregnancy friendly?
After the first trimester, the New Mum Massage is available, and visitors are invited to take advantage of our facial and nail treatment options as well.