Wonderful Things to Do in Rochester Minnesota – 2023
Rochester, Minnesota is well-known for housing the renowned Mayo Clinic; anyone can visit this fantastic Minnesota location without reservation. When visiting Rochester, use our visitor's guide to locate things to do, places to stay, and restaurants. It covers everything from the arts to events, shopping, dining, and breweries.
Explore Rochester Minnesota's art scene:
Start with the Rochester Art Center, which has a view of the Zumbro River and hosts world-class exhibits and programs that bring the contemporary art scene to life. You may find various photographs, paintings, multimedia projects, and more inside the building's soaring copper- and zinc-plated walls.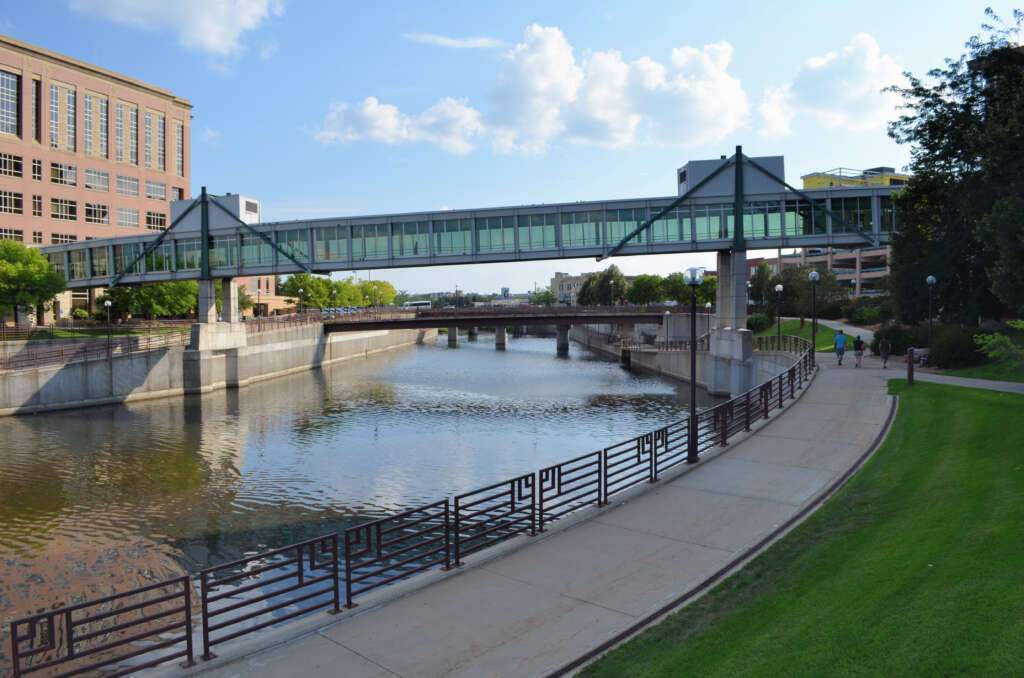 Make sure to engage with the arched "Circumcenter" sculpture in front of the structure. The "modern-day wishing well" reads braille translations of typed messages and generates musical notes depending on those readings.
The Mayo Clinic's medical campus provides fantastic chances for art viewing inside its numerous historic buildings for patients and their guests. Take a one-hour guided or self-directed art tour featuring the magnificent Dale Chihuly pieces in the Gonda building.
Several public art projects, including sculptures, murals, unusual doors, and even painted geese, are displayed nearby as part of the ARTWalk(opens in new window), a walking tour of downtown Rochester.
Visit the Charles E. Gagnon Museum & Sculpture Garden, Rochester's first private museum housed in the former home of the former sculptor, and venture off the main path. Explore the sizable collection of bronze sculptures, including a replica of the Peace Fountain in Rochester's Peace Plaza Park.
The Mayo Clinic site in downtown Rochester is a particularly fruitful location for public art, with several courtyards and pocket parks showcasing artistic treasures like the well-known bronze sculpture "My Brother and I" at the Feith Family Statuary Park.
Visit the SPARK Children's Museum of Rochester to amuse and educate your children. It has interactive exhibits, including the Dino Dig, Hands-on-Health, and Amazing ANTics, where kids can discover everything there is to know about the beautiful life of ants.
Rochester Minnesota, Outdoors Tours:
With eighty-five miles of bike routes and over 100 city parks, Rochester offers many opportunities to get outside and take in the splendor of southern Minnesota. Silver Lake is one of the most well-liked locations a mile from the city's center.
This tiny freshwater lake on the Zumbro River is excellent for boating, animal viewing, riverside bike riding, and other activities. Rent a bike, kayak, paddleboard, or canoe from Silver Lake Boat and Bike Rental if you require equipment and go on an adventure.
At Quarry Hill, there are 35 natural species in Minnesota, a 1,700-gallon aquarium with seven different fish varieties and two raptors. A historical artificial sandstone cave, paved and unpaved hiking trails, and a pond are all included in the close-by Quarry Hill Park. From there, reaching the magnificent 329-acre Quarry Hill Nature Center takes only a brief detour.

Advance Shopping at Rochester Minnesota:
A skyway connects the Galleria at University Square and provides world-class shopping, individual services, and cuisine in downtown Rochester. Unique shops, including the Counterpoint, the Nordic Shop, and Knight's Chamber, can be found inside. After making an appetite, choose from top restaurants, including Chester's, BB's Pizzaria, Salad Brothers, Bravo Espresso, and more.

Visit the Grand Shops of Kahler & Marriott, a climate-controlled subterranean pedestrian mall in the heart of downtown, by going below street level. The Grand Shops offer something for everyone, with more than 65 shops, galleries, and boutiques.
The Triple Mix, a hand-crafted, gourmet popcorn that blends salty, sweet, and cheesy delight and is freshly popped every day, can be found at Carroll's Corn(opens in new window).
Read Also: 7 Wonderful Things to Do in South Lake Tahoe
Visit a Historic Trolley Tour:
They were still seeking further Rochester attractions to explore. Take a ride on the Rochester Trolley to see the best sights and attractions in the city. Highlights of the tour include the Mayo Clinic campus, the historic Plummer House, and the "Pill Hill" National Residential Historic District.
Your trolley will make stops for optional "hop-off" excursions of prominent locations, including the historic Mayowood Mansion and Assisi Heights Spirituality Center, as it winds through Rochester's past.
If history isn't your thing, go on a Rochester Microbrew Trolley Tour or a Haunted Rochester Tour, and stop by the grave of Doc "Moonlight Graham," the first person President Abraham Lincoln freed (you might recall his name from "Field of Dreams").
Restaurants in Rochester Minnesota:
Fiddlehead Coffee Co. has you covered whether you need a robust cup of coffee to start your day or a properly blended cocktail to conclude your evening. Fiddlehead is a restaurant with a creative light bites menu at the Kahler Grand Restaurant in downtown Rochester and the Miracle Mile shopping center close to Kutzky Park.
Examples of the menu items include chickpea and cannellini bean hummus with grainy mustard, spicy giardiniera, red pepper relish, whipped herb chèvre, and coconut bacon. as well as exciting specialty beverages like a miso caramel latte and a "sober stout" prepared with espresso, club soda, homemade vanilla syrup, and a touch of cream.
Look up in Rochester to locate outdoor eating.
The rooftop restaurant in Rochester illuminates the city's skyline along Historic 3rd Street. The Tap House has a rooftop patio with a big fireplace and 50 rotating beers.

On the second floor of Hotel Indigo, CRAVE has a retractable glass roof, lots of windows, and a balcony where you can delight in the fresh air. Watch a show on the rooftop above Kathy's Pub while you dine. Kathy's, which has long been recognized for its live music options indoors, now hosts summer rooftop events.
Visit the downtown speakeasy Bitter & Pour for craft beer or cocktails, or head out to a local establishment like Forager Brewing Co., Little Thistle Brewing Co., Kinney Creek Brewery, or LTS Brewing Co. In addition, ThaiPop, a local favorite that focuses on palate-expanding Southeast Asian flavors and accompanying cocktail ingredients like butterfly pea flower, passion fruit juice, and syrups prepared with kaffir lime, palm sugar, and tamarind, serves meals and drinks.

A Rochester, Minnesota, Event.
Thursdays Downtown is a must-attend event for tourists throughout the summer. In July and August, downtown Rochester Minnesota is transformed into a sizable, all-day block party that brings the arts, culture, cuisine, music, and more to the center of the city. This free summertime tradition offers everything, from afternoon food sellers to nighttime entertainment.
The city's premier winter festival, Social-ICE, takes place every February on Peace Plaza in the center of Rochester. Around 50,000 people attend this fantastic winter event to marvel at the variety of deftly carved themed ice bars, dance to live DJ music and sip on specialty cocktails around the fire pits.