The Ultimate Guide to the Best Things to Do on Marquesas Island
The Marquesas Islands: Te Henua Enana (North Marquesan) and Te Fenua Enata (South Marquesan), both of which refer to "the land of men") are a collection of volcanic islands in French Polynesia, a French overseas territory in the southern Pacific Ocean.
If you are exploring the best thing to do on Marquesas Island, you are at the right plate-form. A trip to the Marquesas Islands is sure to be exciting. It's an emotional encounter fueled by what seems to be the otherworldly natural beauty and inhabitants who are linked to their country and proud of their heritage. The northernmost archipelago of French Polynesia is the perfect place to add some spice to your trip there. The best thing to do in the Marquesas Islands is listed below.
Purchase luxurious mementos.
The Polynesian Triangle is highly known for the fine crafts produced on the Marquesas Islands. This is the finest gift to take home after a collection of vivid experiences amassed from travel and meeting locals. Every island has at least one place to buy goods from local artists, but if you're lucky, you'll run into some islanders who will show you how the crafts are made in their stores. Highlights include tapa paintings, jewelry, ornate wooden bowls, traditional weapons made of animal bone, and tiki figures made of wood, basalt, or "flower stone."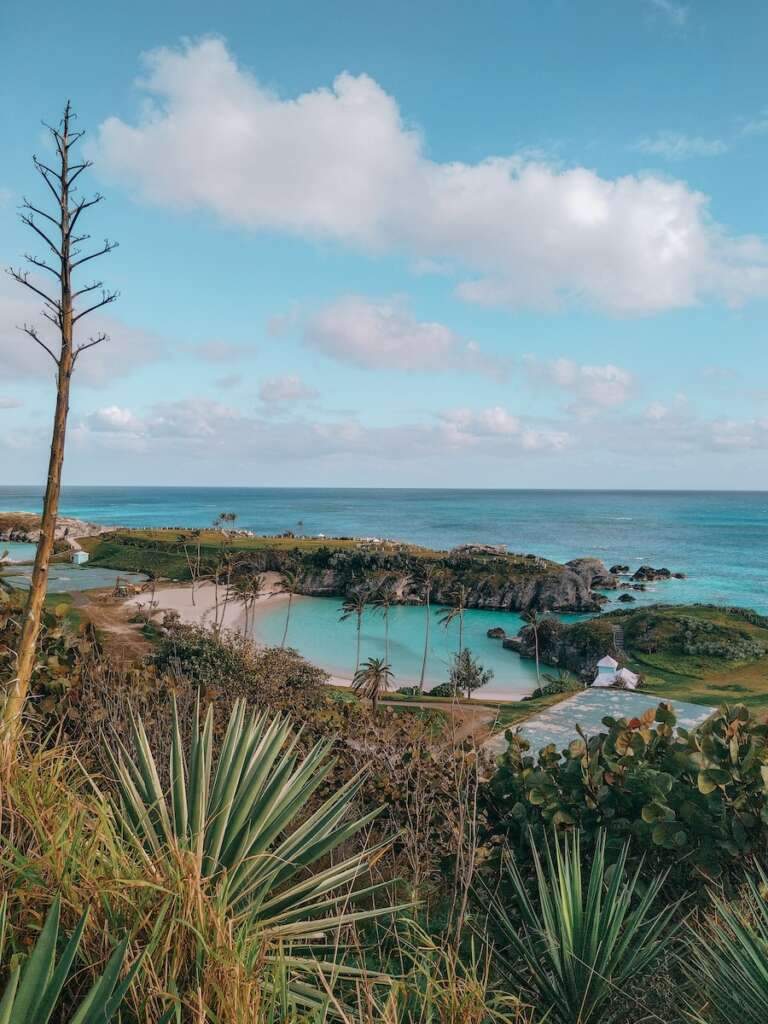 Driving Tour of Ua Huka.
Ua Huka, one of the less frequented destinations in the Marquesas Islands, offers a variety of experiences on a small island. Most of the area comprises a dry plateau with pockets of red tuff similar to the stone used to create Easter Island's renowned reddish topknots. In contrast, portions of its deep valleys are lush, serving as a favored bathing location for the island's wild horses. Numerous archaeological sites with authentic stone statues and petroglyphs that remind of the island's illustrious but largely forgotten past may be found in Ua Huka.

Tahuata Island Day Trip.
Tahuata is the smallest island with a population in the archipelago and is located only a few kilometers from its larger sister, Hiva Oa. Additionally, it was here that the French established their first settlement in what is now French Polynesia. Visitors from Hiva Oa can easily make a day excursion to Tahuata. It begins with a magnificent boat ride to the island, frequently with the company of dolphins and eagle rays, then continues with a walking tour of various charming villages and ends with a picnic lunch on a secluded beach.

RELATED: The Best Time to Visit Italy (2023): Explore Amazing Weathers & Temperature.
Journey To Forgotten Fatu Hiva.
We are exploring the best feature of Marquesas Island. The chain's most remote island is also its farthest southern. Even if an airport could be built, locals would want to stay cut off from the outside world for the time being. Therefore, Fatu Hiva can only be reached by boat. The terrain of Fatu Hiva is stunning, with towering hills that reach heights of well over 1,000 meters and a wetter climate than its brothers. The Bay of Virgins, one of the most picturesque anchorages in the South Pacific and undoubtedly among the best in the world, is, without a doubt, its most spectacular view.

Hike To The Basalt Pinnacles Of Ua Pou.
The basalt pinnacles (pitons) of Ua Pou soar like missiles out of its heart, and they may be the most intriguing geological feature in the Marquesas. You can trek to Poumaka, one of the island's dozen tallest pinnacles, with the aid of a local guide. Before feeling insignificant at the feet of the enormous rock, you'll travel through a lovely jungle with wild coffee and vanilla on your climb.

The Marquesas Island's transportation system.
There are only so many options for interisland transport if you're on the Aranui. Hiva Oa, Ua Huka, and Nuku Hiva all have airports. There are just a few flights per week to each from the only airline serving them, Air Tahiti, but they are frequently canceled due to bad weather on Marquesas Island. The only plane service between islands is sporadically between Nuku Hiva and Hiva Oa each month. Service to Ua Huka might vary, although it can also be relatively sparse.
Open-air 4×4 vehicles are used for practically all transportation on the Marquesas Islands. Numerous Marquesas Islands provide guide services, which is advised due to the possibility of steep, rocky, and unmarked roads. It's better to let your hotel arrange for airport transportation and pickups. On the islands, you can rent a vehicle.

Advice for the Marquesas Islands of French Polynesia.
 Be Adjustable:
Due to unreliable internet access and the general nascency of tourism on the Marquesas island, planning from a distance might be challenging. Most restaurants and businesses need defined hours, interisland flights are frequently delayed by bad weather or a lack of passengers, and sea travel could be faster and more turbulent. Regular interisland ferries don't exist.

Plan a long journey.
Whether you take the Aranui or not, getting to the Marquesas Islands involves many steps. Once you get to Tahiti, you might have to wait a few days before you can leave for the Marquesas islands, and it might be easier to sail back to Tahiti than to wait for one of the few interisland flights to leave. If your journey coincides with the Aranui 5's interisland transit schedule, you can reserve an overnight bunk to get from one island to the next. It is open to everyone but is mainly used by residents to travel between Marquesas islands. To learn more, speak with the Aranui.
FAQ.
What is Marquesas Island Known for?
The Marquesas Island Archipelago is one of the world's most isolated island groups. More than any other island, these remote volcanic islands are situated far from a continent. They have their time zone since they are so cut off.
What is Marquesas Island Known for?
The Marquesas Islands are one of French Polynesia's major island groups. One thousand forty-nine square kilometers (405 square miles) represent their communal land. Nuku Hiva, one of the islands in the group, is the second-largest island in the entire region (after Tahiti).
When is the ideal season to visit the Marquesas Islands?
In conclusion, September through November, the months with the slightest rain, are the best times to travel to the Marquesas Islands to experience good weather. Plan a trip to the archipelago in December, around the Major or Mini festival (make all of your reservations well in advance!).
What faith practice the Marquesas?
Many churches and religious organizations are on the islands, where Catholicism is the predominant faith. Even as Christianity spreads throughout their community, many Marquesans continue to practice their ancient beliefs and traditions.