The Best Time to Visit New Zealand: A Traveler's Guide
If you are exploring the best time to visit New Zealand, you are at the right Plate-form. Numerous factors define New Zealand. It's raw, beautiful, and untamed, with more sheep than people living there. It is a beautiful, diversified, and contrast-filled place with natural beauty and adventure. However, it is also a great distance away.
The Land of the Long White Cloud is practically on the other side of the earth for most of us! This is only sometimes a negative thing (much closer, and it would be overrun with tourists all year long). But for those who want to travel there, it has real-world ramifications. Choosing when to leave is a case in point. After all, you want to travel at the most affordable rate possible if you fly hundreds of miles and pay a lot of money to get there.
"Summer" is the best time to visit New Zealand.
There are many best times to visit New Zealand. These four words would make my heart sing if there were any! New Zealand's summer lasts from December through February, is tough to beat, and is the best season to visit. This is the time when authentic Kiwi culture is thriving. So you'll be home if you enjoy fishing, having barbecues on the beach, participating in water sports, being outside, and drinking cold beer while the sun shines.
You may expect average high temperatures of between 21 and 25 °C, per newzealand.com. But from my own experience, it gets considerably hotter. Expect daily highs of 30 degrees, beautiful sunshine, and late sunset. Cover yourself with sunscreen if you don't want to burn because the NZ sun is powerful.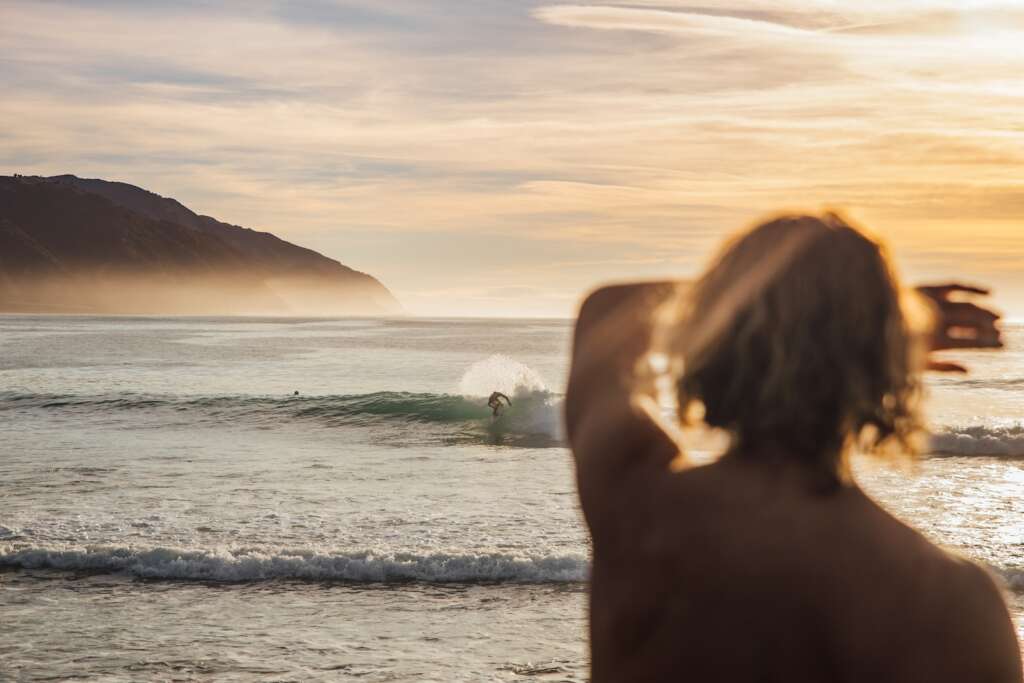 New Zealand in Autumn fall – Perfect for Hiking.
Autumn is the best time to visit New Zealand. There are many other reasons to adore autumn in New Zealand. It's the ideal season to visit New Zealand for reasons I'll discuss later. This period spans from March through May and extends to the summer. The average daytime temperature for those fortunate Kiwis is between 17 and 21°C throughout these few months!
As April gives way to May, you may anticipate a drop in temperature at night and an increase in rainfall, but don't let that deter you. Autumn continues to be a fantastic season to take advantage of all the outdoor activities in New Zealand and enjoy the finest that incredible country has to offer.

Winter in New Zealand.
Winter might be the worst and least best time to visit New Zealand. Winter is the worst time of year to travel to a place known for its outdoor activities. But there are lots of great surprises in New Zealand! There is still a lot to see and do throughout the winter months of June, July, and August, even though it gets cold and rainy (the average daytime temperature ranges from 12 to 16°C). Some activities are only available during these months.
In addition, the nation is home to many naturally occurring hot springs, which are especially delightful in the winter. Dry winter days are crisp and chilly, making them the perfect time to go hiking.

Spring in New Zealand.
The months from September to November are nothing short of extraordinary in terms of the sense of hope and optimism that linger in the air, even though spring in Summer season is the best time to visit New Zealand that, invites you outside into a world overflowing with brightness, color, and new life (think 16 to 19°C during the day).
Be aware that spring is unquestionably the ideal time to travel to New Zealand to view huge waterfalls in all their furious magnificence. Our nation has numerous astounding falls, all swollen and growing now.

December to February is the peak season.
Summer is considered New Zealand's high season, well-known as the best time to visit New Zealand. In addition to the holidays, the beautiful weather is drawing tourists like moths to a flame, especially those from the northern hemisphere who are drawn by the prospect of sunshine during what is supposed to be their winter.
It's no surprise that summer is so well-liked when you consider the pleasant weather and the countless outdoor attractions in Aotearoa. When visiting during the peak season, be prepared for crowds and reserve your lodging, tours, and activities in advance. If you don't, you could lose out.

Shoulder Seasons: September to November and March to May.
The best time to visit New Zealand is fall or spring if you want nice weather and fewer tourists. These two shoulder seasons are both fantastic times to go exploring! The sun isn't as high in the sky, and the days aren't as hot, but what you give up in weather, you get in space.
The majority of visitors have yet to arrive in the spring. The majority had then returned home by autumn. As a result, the nation is quieter and more affordable to travel through. You get the fantastic feeling of having New Zealand to yourself since the atmosphere is less chaotic.
Related: Free Things to do in Chicago, Explore Places, Zoo, Museums, and Shows.
June to August is the off-season.
New Zealand's off-season is the winter. The majority of the nation feels extremely tranquil, even though the snowsports that become available in locations like Wanaka attract enormous crowds of locals and tourists. Although the atmosphere is less thrilling in the low season, you still get a sense of the country. Getting a glimpse of local life without the impact of tourism is like peeping behind the curtain.
Of course, it doesn't become any less stunning! If you don't mind the rain and cold, you can visit some of New Zealand's finest attractions without anyone in sight. Similarly, now is the best time to travel to New Zealand on a budget! Prices plummet as demand for accommodations declines.

Frequently Asked Questions.
What is the Best time to Visit New Zealand for Hiking?
You can always find a fantastic walk in New Zealand, no matter where you are. However, early to mid-autumn is ideal for putting on your boots. Although other people are around, the trails don't feel crowded, and the weather is ideal—sunny but not very hot.
What is the best time to visit New Zealand Beaches?
Summer only! It's a busy time of year, but this country is home to so many stunning bays that you can nearly always find your little piece of paradise. In New Zealand, going to the beach in the summertime is like a religion! You'll experience Kiwi culture, enjoy the upbeat environment, swim in crystal-clear lakes, and enjoy the gorgeous surroundings and blazing sun overhead.
When is the best time to visit New Zealand?
The Land of the Long White Cloud can be visited anytime; there isn't a "right" or "wrong" time. The best time to visit New Zealand typically comes down to good ol' personal preference because every season has advantages and disadvantages.