The Best Time to Visit Croatia (2023): How to Spend Your Time?
Here we are exploring the best time to visit Croatia. May, June, September, or October are the best time to visit Croatia. These are the months when every travel agency and hotel is open, the weather is nice and pleasant, and there aren't too many people about.
June was the entire month I spent in Croatia, and it was the ideal season to travel to Croatia. Most of Croatia's attractions were open for business, the weather was perfect, and it was less expensive than it would have been in July and August due to the lack of the summer tourist influx. Read the article to explore the best time to visit Croatia.
Croatia Weather.
It is vital to explore the best time to visit Croatia. Generally speaking, Croatia has an Adriatic climate, which is not surprisingly very similar to a Mediterranean environment. Despite this, there are only a few climates throughout the nation. Regarding weather, there is much variance around the nation.
Most visitors to Croatia go to the southern Dalmatian coast, including cities like Split, Dubrovnik, and Hvar. This region of Croatia is the warmest and sunniest, with a long summer season lasting from late May to early October.
Even while Dalmatia is brighter and hotter than Istria, which has an Italian influence and is located in northwest Croatia, there are still scorching summers there. The summer season is also shorter overall.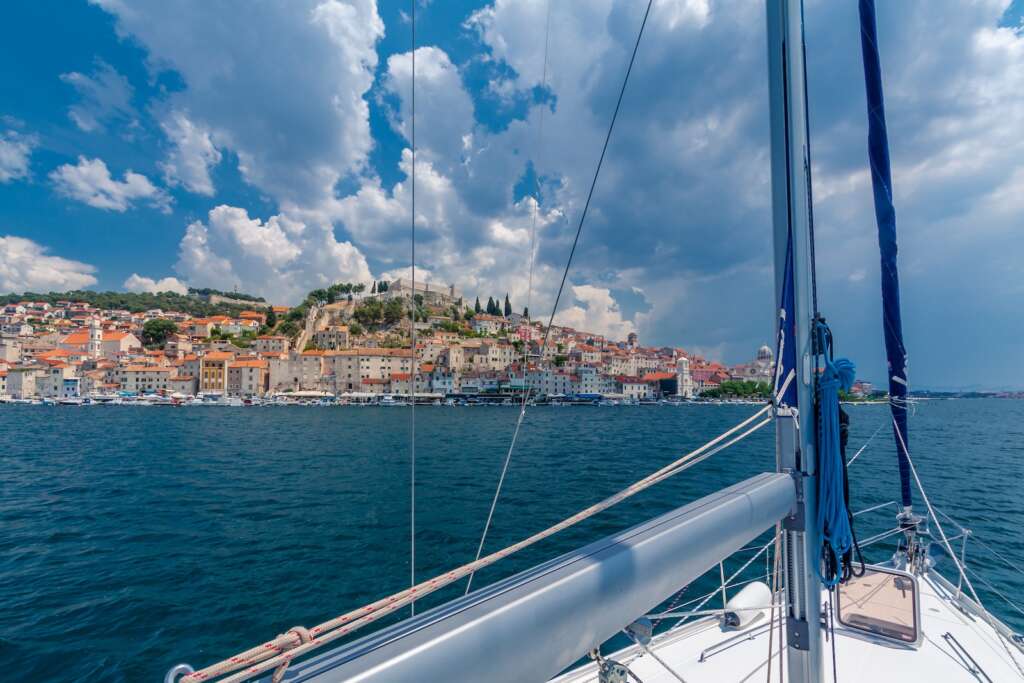 Spring in Croatia.
Spring is the best time to visit Croatia. Springtime is when Croatia blooms. Early March in Dalmatia and late March in areas farther north, including Istria and Zagreb, see the onset of warmer weather. Croatia is particularly lovely in April and May when flowers cover the landscape.
Easter is the biggest event of the Spring in profoundly religious Croatia. Croatians often use Easter week as a mini-vacation to enjoy the coast before the tourists show around. Spring is the best time to visit Croatia for Festivals. At that time, Dalmatian beachgoers will enjoy the summer schedule of Croatia's ferry service, Jadrolinija. Overall, Spring is the best time to visit Croatia.

Summer in Croatia.
Summer is the best time to visit Croatia. In Croatia, summer is a scorching time of year. At this point, the Adriatic Coast comes alive! Most tourists plan their trips to Croatia during the summer, which is also when Croatia receives the majority of foreign visitors.
The Dalmatian Coast is most beautiful in the summer when it is sunny and hot, with minimal chance of precipitation. The one mega-thunderstorm typically occurs in the summer, so be aware that it might strike while you're there! (During the storm of 2020, I was in Peljeac. Overall, Summer is the best time to visit Croatia.

Autumn Fall in Croatia.
The best time to visit Croatia depends upon your's choice. Depending on where you are in Croatia, fall or Autumn might seem very different. In Dubrovnik, summer continues through October; in Zagreb, Motovun, and Slavonia, fall weather begins in October. In either case, the summer heat and tourist hordes may be relieved.
When does Croatia's fall season start?
Since September is still essentially summer, this occurs most frequently in October. The fall season starts earlier the further north you travel. There is some fall foliage in Croatia, and this can be the best time to visit Croatia to take pictures of the Plitvice Lakes and other national parks. Fall is an incredible season to travel to Istria since you can take advantage of the abundant harvest, go truffle hunting, and taste just-released wines.
In Croatia, November and December are the wettest of the year, while fall can be rainy. Ensure you include an umbrella and have a backup plan in case the sun goes out! Overall, Autumn is the best time to visit Croatia.

RELATED: Best Time to Visit Colombia (2023): A Must-See Country 
Winter in Croatia.
Winter is the best time to visit Croatia.The winter months in Croatia last from December through February. Snow can be seen in Zagreb, Slavonia, and Croatia's mountainous regions. Cold temperatures and rain will be in the country's more temperate regions, such as Dalmatia. Once in a blue moon, it snows in Dubrovnik. Overall is the best time to visit Croatia.

Ideal Season to Visit Dubrovnik, Zagreb, Rovinj.
It is vital to know the best time to visit Croatia. Despite Croatia's modest size, the country experiences wide weather variations. Driving from the Zagreb region to Split and the Dalmatian coast is one of the beautiful Croatian experiences because you drive through mountains under a foggy sky, through a vast tunnel. When you come out, it's bright and sunny, like you've entered a new country!

When to Visit Plitvice Lakes is Best.
One of Croatia's most beautiful natural wonders is the Plitvice Lakes and its recognizable waterfalls. And as a result, they are fun to photograph all year round!
Snowmelt results in extra-flush spring waterfalls, blooming flowers, and sprouting trees. You receive abundant, luxuriant flora in the summer. Fall brings about changing colors.
Additionally, Winter is the best time to visit Croatia of the year, So you can see frozen waterfalls and snow—photographs that are much sought after by nature photographers. Always wear appropriate clothing when visiting, regardless of the season. There aren't many indoor areas in the Plitvice Lakes where you can escape the elements. However, the best time to visit Croatia depends upon your own choice.

Visit Croatia under Budget.
Explore the best time to visit Croatia under Budget. If saving money while visiting Croatia is vital, go there in the early Spring or late fall. Although October and November are not the busiest months in Croatia, they provide many inexpensive amenities. However, not all events, eateries, and lodgings will be available (mainly in October and November), so your selections will be relatively constrained.

Frequently Asked Questions.
What is the best time to visit Croatia?
Late September is the best time to visit Croatia. The water is significantly warmer than in June, and you enjoy the summer weather and fewer tourists.
When is the most pleasant time of year to travel to Croatia?
Most tourists come to Croatia in the summer, from June through September, to take advantage of the beaches, islands, and mild weather with little chance of rain.
Which months are the most affordable to visit Croatia?
Croatia can be visited for the least amount of money in November, December, January, February, and March. Croatia currently has a low season with few tourists. This time of year is chilly. Therefore not all activities are taking place.
Is Croatia pricey for travelers?
If you're traveling to Croatia on a budget but still want to enjoy the occasional indulgence, you may anticipate spending, on average, €55-255 per day (or about $58-269 USD). However, this travel budget may change dramatically depending on your purchasing patterns.