What Are the Best Things to Do in Las Vegas for Couples?
If you've ever been to Las Vegas, the options for things to do, to see, and do are virtually limitless. If you're traveling with someone special, Las Vegas may quickly become a paradise for lovers. The variety of fun here for couples is wide, whether searching for a romantic retreat or getting a little saucy and sensual with your partner in crime.
If you're making plans for your trip, we've compiled a list of numerous of our favorite activities for couples and made them available here.
Romantic Activities for Couples in Las Vegas.
It is alluring and entertaining but has a charming and passionate side. These romantic activities in Vegas are ideal for honeymoons, wedding anniversaries, or spending quality time alone.
Experience and Restaurant at the Eiffel Tower.
Paris and the Eiffel Tower are arguably the most romantic locations in the world. Even though this strip and not in France, you can still experience the most romantic things on earth at the Paris Hotel.
Start at the Eiffel Tower Restaurant, where you can hold hands while enjoying a glass of wine from one of the city's most extensive wine menus. More than 1,400 French & American wine labels are available on the menu.
Go upwards to the Eiffel Tower observation deck after brunch or dinner to take in the city views from the 46th floor of the half-scale copy of the Eiffel Tower in France. If you're considering proposing, this is the most romantic place.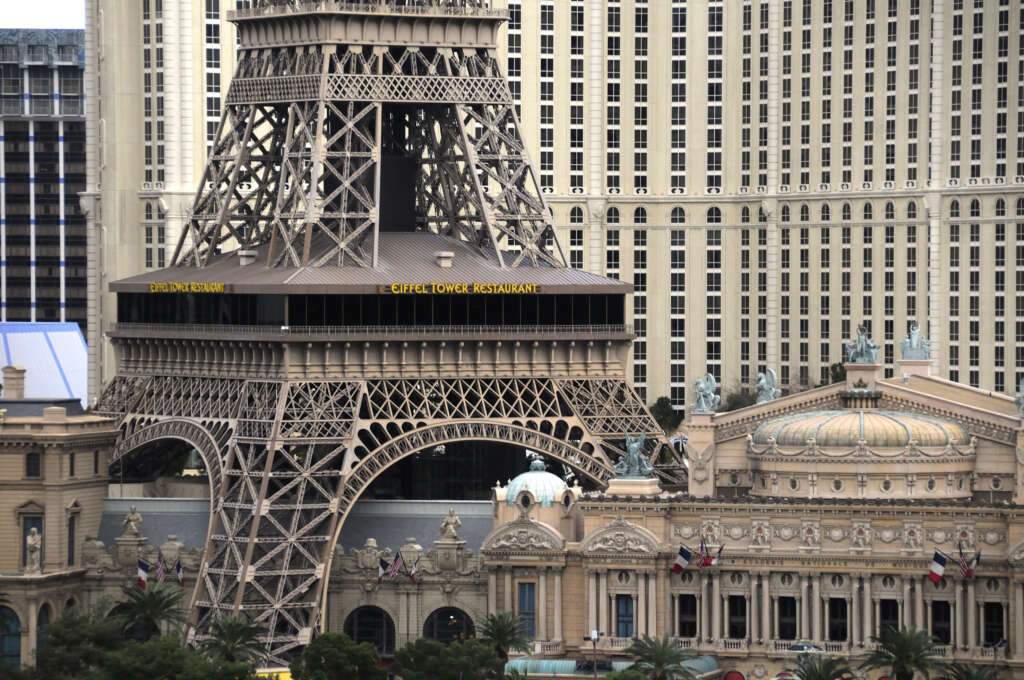 Beautiful Gondola Ride in Venice.
There are many romantic things for couples in Las Vegas, but one that you should consider is a gondola ride in the Venetian. The Venetian is a hotel in it that draws its design inspiration from Venice in Italy. During a romantic gondola trip around the canals, you temporarily forget you're in it.
Gondola rides accommodate up to four people, but pick a private two-seat gondola for a truly romantic experience and ask for a song. This activity is ideal for the particular date evening or just as a chance for you to disconnect during a sightseeing afternoon.

Take a Seat and Enjoy the Bellagio Fountains.
The Fountains of Bellagio are undoubtedly at the Top of any romantic activities in Las Vegas. One of the most well-known landmarks here is the Bellagio Fountains, also a feast for the eyes. The Bellagio is the backdrop while the magnificent fountains soar more than 460 feet into the air.
The fountains are enhanced by performances that feature colored lights and songs from mid-afternoon till midnight. A lovely, low-key type of Vigas entertainment is simply enjoying the view of the fountains together. Your trip to this city will be more romantic if you stay somewhere or eat somewhere with Fountains of Bellagio views and its free entertainment.

Dinner at Strathe Tower with a View.
Are you attempting to locate and practically upgrade your date night in Las Vegas? Because of its Top of the World restaurant, One of the best-known models in Las Vegas is the star hotels in this city. The renowned eatery in the SkyPod offers an outstanding, medal-winning menu of seafood and steakhouse dishes from around the world. The panoramic, rotating vistas made one of these of the most experiences with love for couples in Vegas, in addition to the meals.
You get a look at this city from every angle while eating since the SkyPod completes a full rotation every 80 minutes.

RELATED: 10 Best Fun Things to Do for Couples in St. Louis:
Nighttime limo ride for Couples.
Do you and your essential other want to go exploring and sightseeing in it? Enjoy a beautiful city tour at night while relaxing in a plush limousine. The Vegas Strip and its surrounding downtown come alive at night. Think of relaxing for a couple of hours while sipping champagne or your preferred cocktail in the rear of a limousine.
Most evening limo trips drive you past all the prominent Vegas hotspots and monuments, including the famed Vegas Blvd and the Fabulous Vegas sign, before dropping you off at Fremont Street downtown, where the party never ends.

Wynn Botanical Gardens or the Bellagio Conservatory.
Sometimes the fast-paced life of Vegas becomes too much, and you want to relax and spend quality time with your spouse doing something more laid-back. One of the most soothing actions to do in it for couples is to take a stroll through the Bellagio Conservatory and Wynn Botanical Gardens if you both appreciate some nature and gorgeous architecture.
A 14,000-square-foot area that is alive with the seductive hues of nature is the Bellagio Conservatory & Gardens. The gardens undergo seasonal change and offer a rich sensory experience that should be shared. Beautifully planted gardens are another attraction of The Wynn.

Erotic Heritage Museum.
Though it may not rank among the most romantic activities in Vegas for couples, visiting the Erotic Heritage Museum is much more fun! This museum with an adult theme has a wide variety of art history and other things, yet it has a risqué side. The museum was founded as a partnership between a pastor and a pornographer to promote a more sex-positive environment (this is genuine; see the website for yourself).
View erotic art displays like the Evolution of Human Sexuality and the Art of Naked Yoga. Don't miss the hilarious Puppetry of the Penis presentation for light entertainment. And in case you were wondering, yes, visitors must be a minimum of 18 to enter the museum.

FAQ:
What romantic things can I do in Las Vegas?
Visit the Resort at the Romantic Venetian.
Ride a gondola with your loved one in The Venetian.
Watch Bellagio's Fountains.
Take pictures in front of The Palazzo's LOVE sculpture.
The Bellagio Conservatory & Botanical Gardens can be explored on foot.
At Caesars Palace, stroll and shop.
Is Las Vegas a romantic getaway?
Sincerably, this city's energy can be physically addictive! Couples visiting Las Vegas have so many options for entertainment that they may decide to avoid the casinos altogether. While gaming is Las Vegas' most well-known attraction, This fantastic city has much more to offer, especially when you want to visit as a couple.
How do you have fun in Vegas?
Look around Fremont Street.
Climb the USA's tallest observation tower.
Journey to the Grand Canyon.
Take a trip to Neon Boneyard.
Keep an eye on the Bellagio fountains.
Visit Container Park to shop.
Take a look at First Friday.
Are there any honeymooners in Vegas?
The ideal location for an unforgettable honeymoon or a passionate elopement in Las Vegas, Nevada. Couples getting married won't be let down by the city's abundance of attractions, performances, events, concerts, dining options, casinos, and resorts.