8 Things to do in Martha's Vineyard, Museums, Tours, Theaters, and other activities.
Martha's Vineyard is a small island with only 17,000 year-round residents; it is undoubtedly a popular destination in the summer. Although technically in the busy season, the ideal months to travel are from June to September. The Island's population can approach 200,000 during this time. You have likely heard of or spent time on this Vinyard. Suppose you have ever traveled to or lived on the east coast, particularly New England. This Island may be reached by ferry from Cape Cod, Massachusetts, in about 45 minutes.
When I was younger, I believed Martha Stewart owned the Island, and there were wine vineyards. Sadly, neither is true.
You can count on finding gorgeous beaches, delectable dining options, and outdoor activities. It also features scorching days, cold nights, and a variety of visitors trying to escape their realities for a while. While some visitors only stay for the day, a weekend or more would be the best time to visit the Island's top attractions. In actuality, Martha's Vineyard would be the ideal location for a weekend escape in the summer. I stayed here for about four days, but I wish I had more time!
Visit the Oak Bluffs gingerbread houses.
Participating in one of Martha's Vineyard's most well-known attractions is first on the list. The colorful Oak Bluffs "gingerbread cottages" The 318 gingerbread houses, spread over a few blocks, have adorable front porches with charming furnishings and little balconies. They are decorated in every color of the rainbow. A group of nearby Methodists used to go to religious camp meetings in Oak Bluffs around 1835, which is where the tale of the gingerbread cottages began.
A more permanent residence on the Island was eventually required for these trips since, at the time, those who traveled to the Island to attend the meetings would pitch canvas tents for their overnight stays.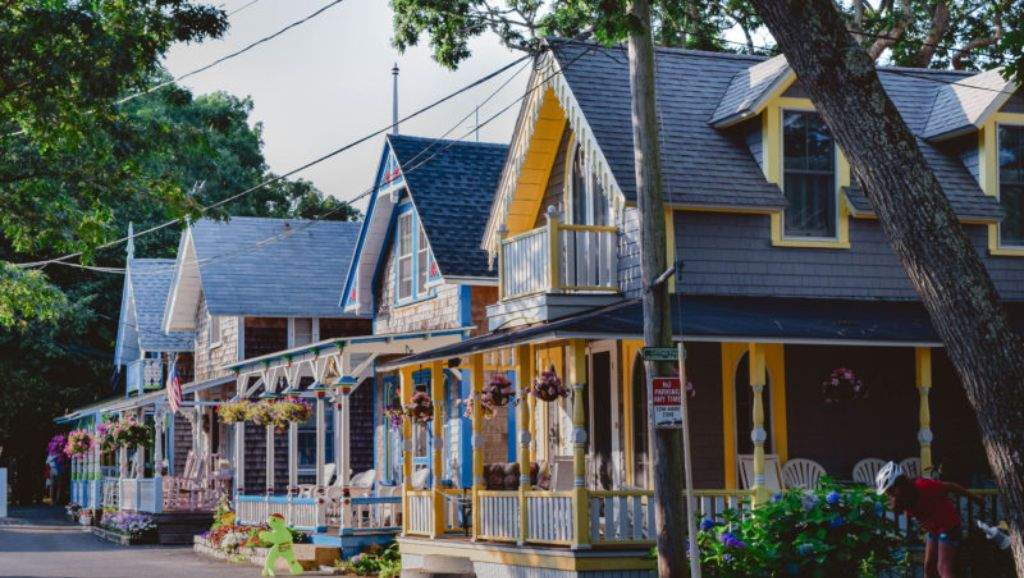 Visit the Aquinnah Cliffs and the Gay Head Lighthouse.
As you would have expected, This Vineyard is home to a sizable number of lighthouses, one of which being Gay Head Lighthouse in Aquinnah. Take a tour to discover more about the lighthouse's history, which dates back to 1796, or explore independently. This is a lovely day excursion if you stay farther down the Island. Visit the Aquinnah Cliffs, a mile-long stretch of clay cliffs on the outskirts of Aquinnah, while you're there. It's a lovely location for a day trip and takes in Martha's Vineyard's western region.

Shop in Edgartown's main street or Vineyard Haven.
Due to the charming shops downtown, Edgartown is the most incredible location for shopping on Martha's Vineyard. In Edgartown, there are many places to shop, including women's boutiques, art galleries, confectionery shops, home décor businesses, men's clothing stores, bookstores, and souvenir shops. Additionally, Vineyard Haven boasts a charming main street area with adorable stores and eateries worth seeing during your weekend break.

Eat at one of the top restaurants in Martha's Vineyards.
When dining out on Martha's Vineyard, there are so many fantastic restaurants to pick from. Port Hunter, Sharky's Cantina, and Chesca's Restaurant are fantastic places to check out in Edgartown. Since Edgartown is one of the Island's priciest neighborhoods, the eateries typically reflect this.
Visit Red Cat Kitchen, Nancy's Restaurant, a sizable seafood eatery in Oak Bluffs with a harbor view. Try Martha's Vineyard Chowder Company if you want chowder. I suggest breakfast at the Art Cliff Diner or Biscuits in Oak Bluffs.
RELATED: Best Pet-Friendly Hotels in Jacksonville, Florida.
Remarkable Things to Do in South Dakota, Rapid City
Tour the Museum of Martha's Vineyard.
Visit this Museum in Tisbury if you need something to do inside on a wet day while on Martha's Vineyard. The museum, established in 1922, provides information on the history of the Island and the many ethnic groups that made up its foundation.

Visit the Island Alpaca Farm.
This is a working farm that offers education, board, and sales of alpacas. You can go there every day to find out more about alpacas. And stroll through the farm on your own. To learn more about alpacas and the nearby farm, they also provide an educational video presentation. It is a terrific spot to bring your family or friends; admission is $5 per person.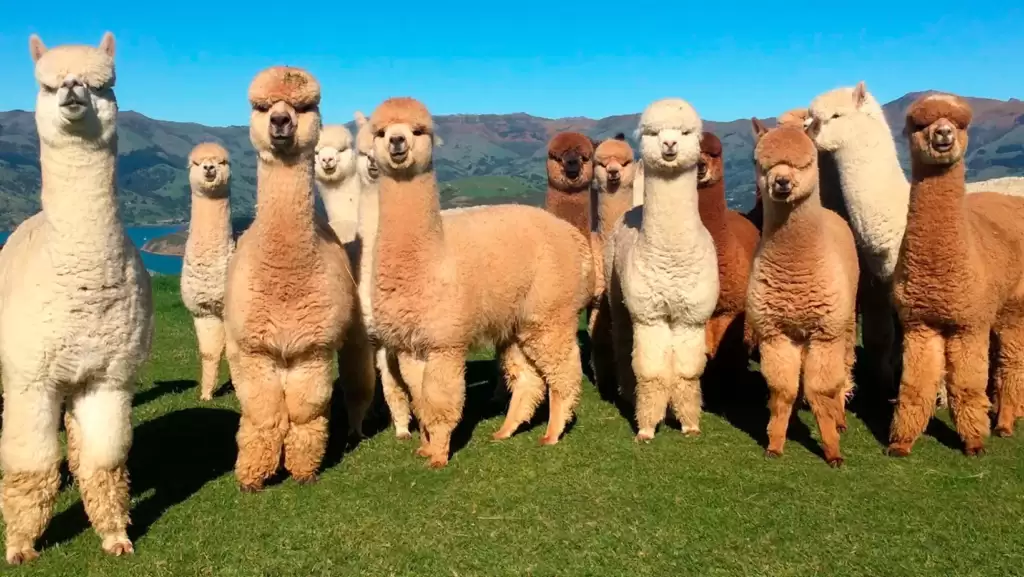 Have fun exploring the Island's different beaches.
It would be best to visit the stunning New England beaches while spending the weekend on the Island. On this Island, there are a tonne of fantastic beaches. If swimming in large waves is your thing, South Beach is the beach for you. In Edgartown, there is a public beach called South Beach. This beach is excellent for any party that enjoys splashing around in the water because swimming, body surfing, boogie boarding, and surfing are all permitted here. When you go to South Beach for the day, you will want to stay in your location, so pack your sunscreen, towels, chairs, beach toys, and a cooler full of snacks and drinks.
Norton Point Beach is yet another fantastic beach. Only two beaches on this Island permit driving on the sand, and that one is the one. Put everything you need in the car and leave early for Norton Point to enjoy a Saturday beach day. To enter the beach, obtain a pass in advance and adhere to the necessary beach driving guidelines, including deflating tires.

Bike at the Island.
Cycling around the Island and seeing each of the settlements would be an excellent way to spend one day of the weekend. All-Star Both Martha's Bike Rentals & Sales and Vineyard Bike Rentals are direct across from the Vineyard Haven and Oak Bluffs ferries, respectively. The six-mile bike journey between Oak Bluffs and Edgartown, which includes crossing the Jaws Bridge, is renowned for being stunning and doable. East Chop is a fantastic place to go riding. Beautiful residences and the East Chop Lighthouse can be seen while bicycling along the water.

FAQ
What about Martha's Vineyard being famous?
While Martha's Vineyard's downtown districts are fantastic and offer fantastic shopping and dining opportunities, its natural beauty is what the Island is most well-known for. There is much to discover, including cliffs, gorgeous beaches, wetlands, and two wildlife sanctuaries.
 What is the purpose of visiting Martha's Vineyard?
Local farms, illustrious lighthouses, fanciful cottages, well-known people, and more. Here are some of our favorite reasons why we adore Martha's Vineyard, a busy island—fishing boats from the neighborhood fleet at Menemsha Harbour.
How numerous visitors come to Martha's Vineyard?
Over 150,000 people visit the Island each summer, including year-round inhabitants, tourists, and day visitors. On the Island, most residences are only occupied in the peak summer months.
What is the state of Martha's Vineyard's economy?
The Vineyard's vacationers, second-home owners, and visitors, who contribute significantly to the Island's economy, are the main drivers of the local economy. The four major industries that account for more than half of the Island's economy are real estate, construction, retail (including food and lodging), and hospitality (hotels and restaurants).