Best Fun Things to Do in Colorado Springs with Kids in 2023
Even the most experienced parents may find entertaining or traveling with young children challenging. This is especially true in Colorado Springs, where many activities focus on the great outdoors or older children and adults. Given the added difficulties of naps, snacks, and the occasional tantrum, we understand why you would be hesitant to travel with the minor child set.
We also realize that Colorado Springs is a fantastic location for families with young children. The main word is fun regarding the variety of kid-friendly activities available, ranging from frivolous to instructive and entertaining. Here are our best recommendations for things to do with young kids in the Pikes Peak area.
Pikes Peak Park:
You must visit Pikes Peak in person to fully appreciate why it is called America's Mountain at 14,115 feet. Simply magnificent is Pikes Peak. To drive to the peak, you must make the necessary online reservations. You can explore the Visitor Center and take in the breathtaking views. The drive is finished in around two hours, which passes through an alpine splendour, mountain reservoirs, and close to species like bighorn sheep and deer.
The Pikes Peak Cog Railway will take you to the top if you'd prefer not to drive. Total travel time is about three hours, including one hour to reach the summit, 40 minutes at the top, and roughly 70 minutes to return. Never leave home without a coat—the air is around 30 degrees Celsius colder at the summit!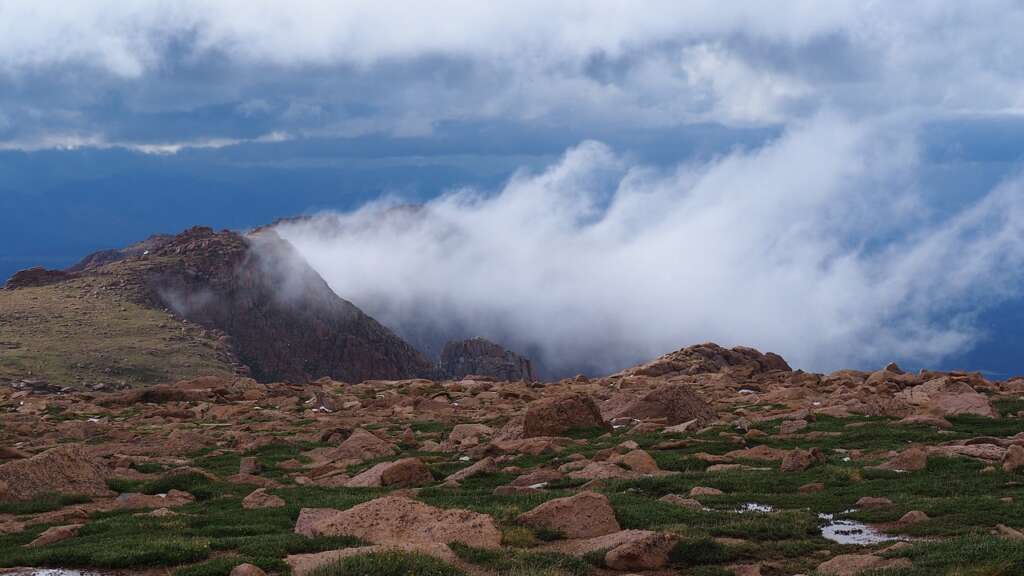 Garden of the Gods Park:
This National Natural Landmark park at Pikes Peak's base is a genuine geological marvel. It is renowned for having enormous, millions of years old red rock formations. Visit the Visitor and Nature Center first to learn about the Young Ranger program, see a short film, sample some nutritious fare in the Bean Sprouts Cafe, and explore the numerous displays.
Then stroll around one of the park's flat, easy-to-follow hiking trails to look for the Sleeping Giant, the Siamese Twins, and other oddly formed formations. The visitor and nature centre, as well as the park, are both free.

Cheyenne Mountain Zoo:
This zoo, frequently rated as one of the best in North America, was a massive hit with my boys. Numerous creatures, notably more than Thirty endangered species, call it home. Hippos, lemurs, mountain lions, and other animals can all be seen by families. For an additional cost, children can enjoy feeding giraffes, rhinos, goats, elephants, and chickens.
Ride the Mountaineer Sky Ride, a historic ski lift for stunning views of Cheyenne Mountain and the city. A carousel and numerous animal shows are also present. The Will Rogers Shrine of the Sun, a landmark structure with a top deck that rises 8,136 feet, is accessible with a zoo entrance.

Royal Gorge Bridge and Park:
The trip to Caon City, about 90 minutes by driving from Colorado Springs, to see the Royal Gorge Bridge is worthwhile. It is America's most significant suspension bridge, rising 956 feet over the Arkansas River, and families can cross its 1,257 wooden planks.
Aerial gondola rides allow you to soar 2,200 feet above the Gorge, and children may play on a three-story playing field with string, slides, netting tunnels, and occasionally occurring attractions such as a splash pad and a carousel. For visitors ten and older, there is also a climbing wall and the highest zip line in the United States.

Memorial Park:
There are many entertaining features for families in this sizable park close to Colorado Springs' downtown. There are 30 sports fields, tennis courts, three playgrounds (one accessible), an ice rink, a bike and roller skate track, a covered recreation center with a swimming pool, and a 2.2-mile walking trail around the park's border.
Prospect Lake is located in Memorial Park and offers swimming, paddleboarding, and fishing. And is surrounded by a 1.25-mile paved trail with exercise stations.

Parks and Hiking Trails:
Naturally, there are plenty of family-friendly hiking paths in and around the mountains around Colorado Springs. Families can have a great day hiking to exercise, observe wildlife and beautiful scenery, and breathe in the clean mountain air. There are 28 miles of pathways, an archery span, a playing area, and a Young Ranger program in Cheyenne Mountain State Park.
Several family-friendly trails are available in Red Rock Canyon Open Space, surrounded by stunning red sandstone rock formations. Alternatively, try one of the family-friendly paths in North Cheyenne Canyon Park, such as the quick and straightforward climb to Helen Hunt Falls. My husband and I completed All of these hikes while toting the boys behind in backpack holders, and the breathtaking view was worth our sore backs.
Related: The Best 10 Things to Do in Yuma Arizona: Explore Multiple Things, Museum, Parks, and More
Poor Richard of Colorado Springs:
This well-known downtown property combines Poor Richard's & Pizzeria Restaurant, Rico's Cafe and Poor Richard's Books & Gifts, Wine Bar, and Little Richard's Toy Store into one space. The restaurant serves various dishes made with fresh, frequently organic ingredients, including pizza, rice bowls, salads, and sandwiches.
From locally crafted jewellery and art to stationery and home goods, the book and gift shop has one-of-a-kind presents for everyone. Additionally, the toy store offers a variety of age-appropriate toys for children of all ages, including well-known brands and one-of-a-kind items made of organic cotton, natural wood, or recycled materials.

Frequently Asked Questions.
Is Colorado Springs a suitable location for families?
The Springs is one of the most fantastic locations in the country to live in because of its stunning views, outdoor recreation possibilities, excellent neighbourhood schools, and abundance of family-friendly events.
Why is Colorado Springs Well Known?
The Garden of the Gods, a vast National Natural Landmark that stretches from grasslands up into the Rocky Mountains and boasts biodiversity, is what Colorado Springs is most famous for. Locals rarely have to go far to find what they want in a playground like this.
How many days are required to experience Colorado Springs fully?
A fair amount of time for visiting Colorado Springs is three days. In three days, you may see nearby sights like Pikes Peak, the Garden of Gods, and the Olympic Training Center. Additionally, you can spend time on a day excursion from Colorado Springs and go on a few nearby hikes.
Is Colorado Springs pricey?
Colorado Springs, CO, has a higher cost of living above the state standard and a national average of 5%. Housing costs in Colorado Springs, CO approximately 10% more significant than the national average, while utility costs are around 4% higher.