The Best 10 Things to Do in Yuma Arizona: Explore Multiple Things, Museum, Parks, and More
Yuma Arizona, is one of those places that slips tourists' attention when it shouldn't. It is not just the city with the most sunshine in the world according to the Guinness Book of Records; it is also a warm-weather vacation spot rich in heritage, unusual attractions, and outdoor activities.
You'll be surprised by Yuma Arizona's abundance of enjoyable activities. Here are several reasons to visit the Yuma region if you're debating booking a trip to this sunny town.
Territorial Prison State Historic Park:
Yuma Territorial Prison is no longer in use and is now a well-known state historic site. On the banks of the Colorado River, it was purposefully constructed (by its pioneering inmates) as an additional defense against then-common jailbreaks.
It housed 3,069 convicts during its 33-year existence, 111 of whom passed away while incarcerated. The prison cemetery is a menacing relic of life in the Old South West. Before you leave, remember to take your mugshot using the original mirror, which produced a front and side profile in the same image.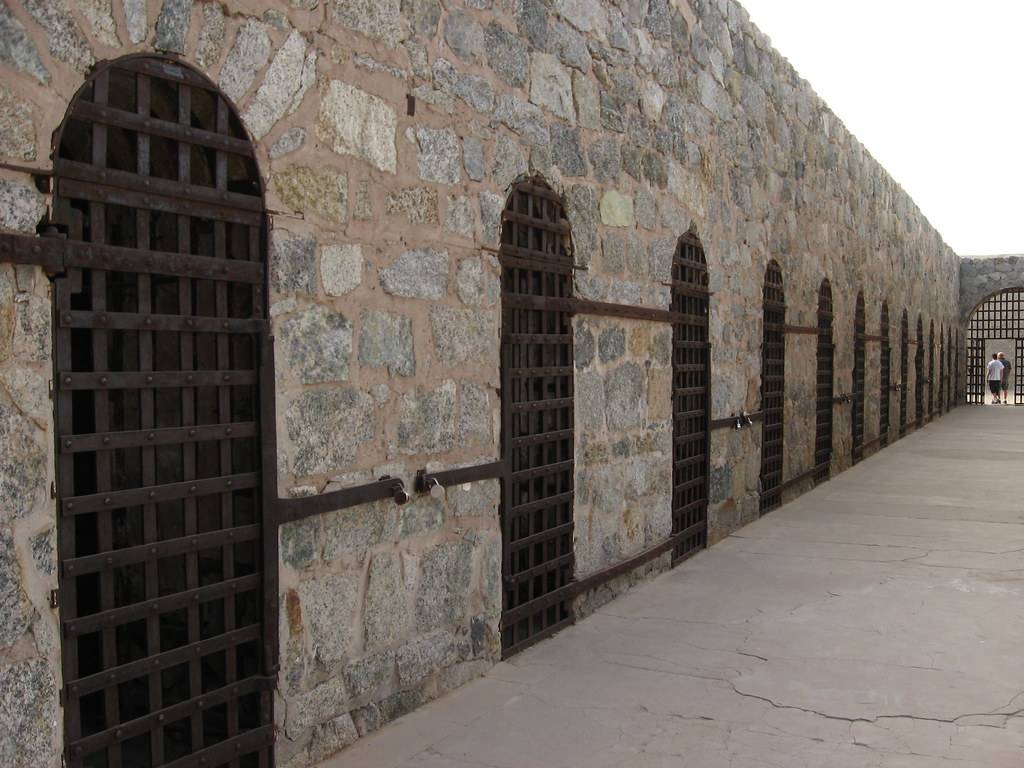 Gateway Park:
Yuma's Gateway Park offers a family-friendly riverbank area for a sunny day with a foot in the sand and history above. The historic Sea To Ocean Bridge, built to support the Ocean to Ocean Highway, is best viewed from this location.
After fourteen years of being used only by pedestrians and cyclists, the bridge was renovated and reopened to traffic in 2002. With its play areas and a small beach next to the calm Colorado River, the park makes the ideal backdrop for a picnic.

Snaguinetti House Museum and Garden:
The former adobe home of businessman E.F. Sanguinetti is now a museum featuring his life, and it is tucked aside in the heart of town surrounded by beautiful gardens. Discover Sanguinetti's tale to learn how he arrived in Yuma with nothing and rose to become a powerful businessman who impacted the neighborhood he had grown to love.
Learn about his family's history and the town to understand how things were back then. The Garden Cafe is around the corner if you want to get something to drink afterward.

Colorado River State Historic Park:
This park features engaging historical displays for kids and the former U.S. Army Quartermaster Depot and Yuma AZ Passage National Heritage Area.
Some of Yuma Arizona's oldest structures are found there, allowing visitors to learn about the state's history and the significance of Yuma Arizona as the location of the Colorado River's key Old West crossing.
Learn more about the Yuma project, which aimed to irrigate a considerable tract of land in Yuma County and California using dams, canals, siphons, power plants, and drains to permit year-round agriculture.

Imperial National Wildlife Refuge:
This attractive protected region borders Imperial County, California, and Yuma Arizona County, and features a striking landscape of mountains, marshes, deserts, and rivers. Despite being located in the Sonoran desert, most of its environment is wetlands, giving it a haven for species and the ideal site to view nature. You can go boating, fishing, hiking, and camping inside the refuge. For newcomers, exploring the painted desert route is essential.

Castle Dome Mine Museum and Ghost Town:
Castle Dome, a city that was once a thriving mining town, is now completely deserted. Over 300 mines are located beneath the surface; all have been excavated, and their contents brought up to fill the museums.
You can pass by more than 50 structures, including residences, stores, and a church, all of which contribute in some way to the town's history. This Old West ghost town in the West has been frozen in time, preserving a priceless history for future generations to enjoy.

RELATED: Top Best Pet-Friendly Hotels in Sedona, Arizona
Waylone Water Park:
Waylon's water park is a beautiful visit with lots to do and is full of family entertainment, with over fifteen slides and attractions. Complete amusement is available on the tiny golf course alone, and it's not only for getting wet. This location is family-friendly and is the ideal retreat on a hot day. It also has a nice restaurant on the premises.

Imperial Sand Dunes National Recreation Area:
These fantastic dunes, which run over 40 miles and are located roughly twenty miles west of Yuma, are the most significant inland dunes area in the entire nation. In the high off-roading season, only off-road vehicles are permitted on the dunes, although you can make a quick photo stop.
In the low season, everyone can enjoy the dunes. This sanctuary is for dune buggies, dirt bikes, and quad bikes. Several movies, including Star Wars: Back of the Jedi, used the breathtaking environment as their setting.
Yuma Conservation Garden:
This botanical garden is located in a remote area only 4 miles outside Yuma and serves as a central academic hub and community asset. Beautiful Sonoran Desert experiences are provided by gorgeous plants of the desert, many of which are too passive to be useful for identification or instruction.
For those who enjoy ancient tractors and trucks, various antique farm equipment is also available. Two airports are close by, which makes for some great plane-watching. You may also feed the ducks nearby or take a nature trail ramble.

Yuma River Tubing:
Yuma River Tubing offers a fantastic alternative way to see the Colorado River between April to September during the hot Yuma Arizona summer months. No matter your age, you are welcome to attempt and are guaranteed to enjoy this floating excursion from where the operator drops you upstream to West Wetlands Park.
The activity lasts approximately an hour, and you may even enjoy some beverages while watching the sunset with your friends or family at the appropriate moment. Since spots go quickly and you would want to attend the action, it is preferable to make reservations.

Frequently Asked Questions.
What has Yuma Arizona, become most famous for?
Yuma Arizona, often known as the "Sunniest City on the Planet," boasts sunlight and mild temperatures at least 91% of the time, making it a popular tourist destination all year round.
Is Yuma Arizona, affordable?
Housing costs in Yuma are 13% less expensive than the average, while utility costs are 8% more expensive. Gas prices and other transportation costs are 2% less than the average across the country.
What's it like to live in Yuma Arizona?
An excellent location for enjoying some time! In the southwest desert, many more people live in this charming little village, which is multiplying.
How big is Yuma Arizona?
According to the U.S. Census Bureau, the Yuma MSA will have 203,247 people in 2020.