8 Things to Do in Oahu with Kids in 2023: Complete Guide To This Beautiful Island
Oahu is a tropical paradise that provides a wealth of fantastic chances for you and your family to spend some much-needed quality time together and create lifelong memories.
From low-key pursuits ideal for refreshing the batteries to exhilarating excursions sure to make everyone grin. Here are Some of the top family-friendly activities in Oahu.
Pearl Harbor National Memorial:
The National Monument at Pearl Harbor is a must-see on any visit to this city. The Pearl Harbor incident, which prompted America to enter World War II, will be covered here for you and your kids. Come here and view the USS Arizona Memorial to pay homage to all who perished on that tragic day.
Children are the focus of the Be A Young Ranger initiative. Children are encouraged to do a scavenger hunt as part of this activity, which is held inside the tourist center, to learn more about the plant of Life, discover the USS Arizona's bell, and provide answers to questions regarding Pearl Harbor.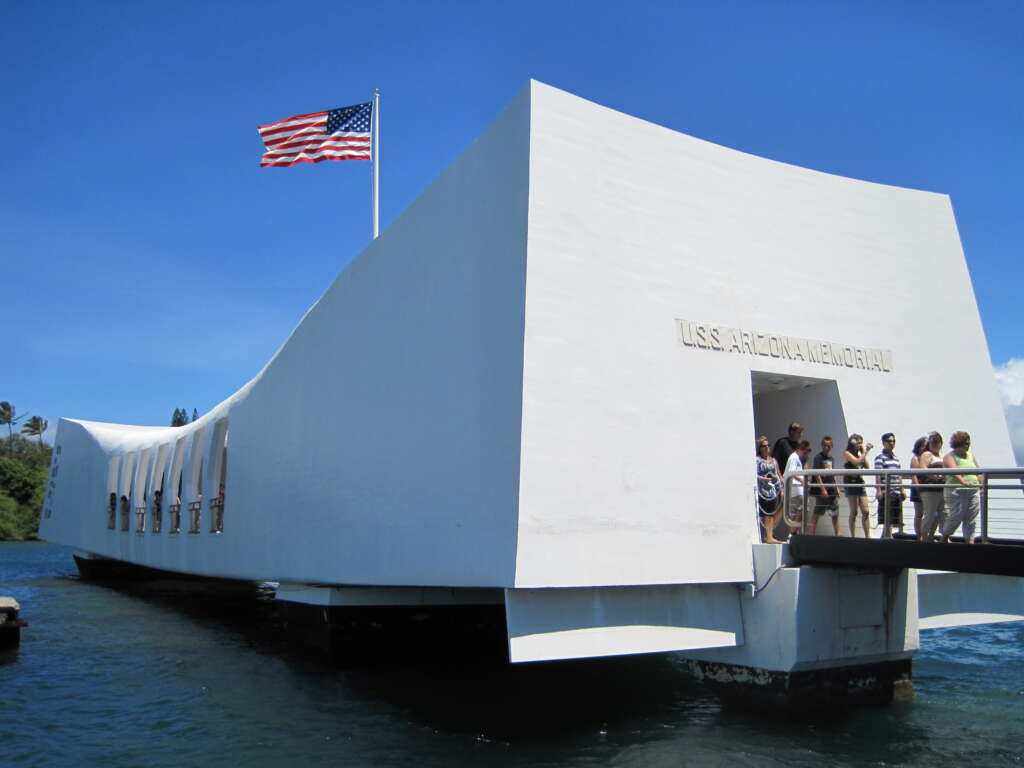 Turtle Canyons Snorkel Excursion:
A 2-hour excursion is snorkeling at Turtle Canyons. Underwater, tropical fish, green sea turtles, and other creatures will be available for parents and their children to meet. All necessary equipment is available for you to use from the staff. Spinning dolphins, gliding fish, and humpback whales—during the winter—can all be seen above the ocean.
The personnel and tour guides have received the necessary training to manage any water situation. This was the first time we had done this before our trip, my family and I. The variety of species you only occasionally witness is genuinely life-changing. This one is the most fascinating compared to the other things on our list.

Zipline Tour on Oahu Noth Shore:
With your family on this excursion, you may soar from the top of the longest ziplines in the city. From afar, panoramic views of Oahu's renowned North Shore's ocean and mountains will be seen. The length of the ziplines is 500 to 2.4k feet, and the tour lasts three hours. You will pass by magnificent boardwalks, sky bridges, and rappels along the way.
This will give you a more enormous adrenaline boost than snorkeling. Before exploring a zipline, my tweens preferred riding ATVs. They gained a new perspective on Oahu and fell in love with it. This trip is packed with enjoyable activities that test visitors in a safe and regulated manner.

Hanauma Bay State Park:
This is the spot for you and your loved ones to see marine Life in its natural setting. Hanauma Bay has been a designated underwater park and place for marine life conservation since 1967. The oceans of Hanauma Bay are clear and home to a varied ecology of numerous kinds of marine Life. Hanauma Bay is located inside the cone of an extinct volcano.
Enjoy a snorkeling excursion where you may observe a natural reef of coral and a wide variety of vibrant species. Go on a 90-minute coastal cruise called the Waikiki Sunset Tradewind Sail. Another option is to take a spinning dolphin excursion to view spinner dolphins, green ocean turtles, and much tropical fish.

Related: Best Things to Do in Stowe, Vermont: Complete Guide To this Charming New England Town
Bishop Museum:
The Bishop Museum, Hawaii's top natural history and cultural institution, has several kid-friendly exhibits and activities available. At this fascinating museum, you may discover more about the rich cultural heritage of the Hawaiian people.
The initial planetarium in Polynesia is located inside the Bishop Museum. It has one of the world's brightest and most realistic representations of the night sky. It's one of the top destinations in this city for family outings.

Children Discovery Center:
Even younger members of your family will have a great time at the Children's Discovery Center, which is geared exclusively toward children. This museum offers engaging displays encouraging kids to explore the world with their senses. The Center provides hours of entertainment, including Rainforest Adventures and Hawaiian Rainbow exhibitions.
All year long, there are also special events. For instance, the Keiki Dress Ball is a great way to enjoy Halloween in October. Additionally, the facility is baby-friendly, and admission is free for visitors under one. One of my favorite family-friendly activities in this city is visiting the Children's Discovery Center.

Honolulu Zoo:
The Honolulu Zoo in Waikiki has 42 acres of unique Hawaiian plants and animals, offering various sights and activities. View a variety of native to Hawaii and other regions of the world species of mammals, amphibians, birds, and reptiles. Also, have a look at the lovely natural Hawaiian vegetation.
Also available are several entertaining programs like the Moonlight Tour and Sleep at the Zoo. Kids will especially enjoy seeing the elephants take a bath and the giraffes being fed. You can bring your food and drinks for a picnic lunch, but please refrain from feeding the animals.

Diamond Head:
One of Oahu's most well-known landmarks is Diamond Head. This lava cone is climbable (for most people, a short hike). Stunning views of the Pacific Sea and Honolulu may be seen from the top, where a 350–acre crater is located. More than 475 acres comprise Diamond Head State Monument, encompassing the crater's interior and external slopes.
About 300,000 years ago, the volcano exploded, leaving behind a crater. The bunkers, previously part of a military complex, are still visible. Choose an early morning hike to avoid the day's oppressive heat for the best experience.

Frequently Asked Questions.
Is Oahu the island with the highest cost?
Oahu is the least expensive island in Hawaii, costing $2,625 on Oahu, a lagoon at the Ko Olina Resort. The costly island to visit is Maui, which costs $3,600 overall and is approximately $1,000 more expensive.
What is Oahu famous for most?
Oahu, commonly called the "Gathering Place," is the most popular Hawaiian Island. A picture-perfect piece of paradise, Honolulu, Pearl Harbor, the North Shore surfing destination, and Waikiki Beach are its most recognized attractions.
What makes Oahu unique?
Hawaii's Oahu island has the most residents and is home to Honolulu, the state capital. The island is also famous for being the location of Pearl Harbor, the first attack by Japanese forces on American soil that brought America into World War II.
Why is Oahu the island with the most tourists?
Because it is home to well-known locations like Honolulu, Pearl Harbor, and Waikiki Beach, Oahu is the most famous island with first-timers.