Top 10 Lake Charles Restaurants To Try
The downtown area of Lake Charles is home to most of the city's top eateries. Each offers a unique menu and ambiance to draw in residents and visitors. These top choices, which are listed in no particular order, were determined by popular vote in this city.
The public is provided with a list noted on numerous websites. We've discovered that they make the ideal environment, and the residents of Lake Charles have chosen the best options with distinction, demonstrating their excellent taste.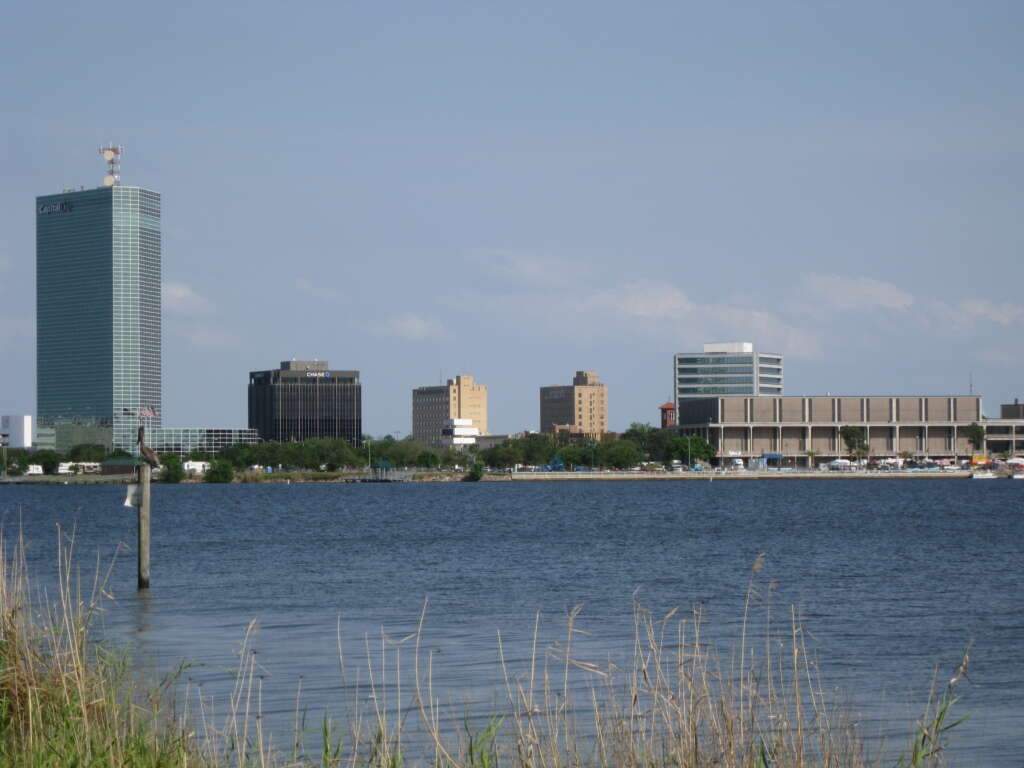 Chart House, The Golden Nugget Hotel & Casino.
Brunch with a view is excellent at The Chart House. Only on Sundays is brunch served, but it's such a great breakfast that it's worth scheduling around. Sandwiches, hamburgers, steak, and lobster are all available on the lunch and supper menus at The Chart House.
Vic & Anthony's, Saltgrass Steak House, Landry's Seafood House, Lillie's Asian Cuisine, and other eateries can be found inside The Golden Nugget. They also provide more informal dining options, such as a Starbucks and deli-style restaurant.

This seafood restaurant is where the locals go to obtain down-home, genuine Cajun food if you're seeking it. If you're in Louisiana, you must eat crawfish, and the Seafood Palace is the ideal location to go while it's crawfish season. The best crawfish appear in May during Louisiana's crawfish season, which lasts from January through June. Ask a Louisianan if you have any other questions regarding crawfish. They are eager to impart their vast knowledge.
Ask your server to show you how to eat crawfish in the shell if this is your first time. After spending a week in Louisiana, I realized everyone peels and consumed them differently. Boudin, po-boy sandwiches, gumbo, and other bayou delicacies are also available.

The Luna Bar & Grill.
At Luna Bar and Grill, the ambience and the food are unique and trendy. Several menu dishes are named after owner Chef Dave Evans' family members. I loved every restaurant if you visited in Lake Charles, but Luna is where you should be most eager to return because its menu included so many mouthwatering fresh seafood options. If you enjoy music, you'll enjoy the wall art, which combines the owner's collection with patron donations. A second Luna Bar & Grill restaurant recently opened in the heart of Lafayette.
You must try their renowned Luna Tuna, Dragon Tuna, Redfish Apollo, Orion Salmon, and Hanger Steak Nanette as dinners. Everything was excellent, but if you had to pick a favourite, it is said that the Redfish Apollo and the Luna Tuna are a close second.
You also got to try a few of the desserts at Luna Bar and Grill, and after this delectable lunch, You did feel like you needed to be carried out of the establishment. If you have room after eating, try their cheesecake and chocolate cake, both of which are rich and indulgent.

RELATED: New Orleans Beach, Louisiana: Explore Beaches & Destinations.
The Insane Sausages in Vinton, Louisiana.
Although Vinton is 23 miles from Lake Charles, the trip is worthwhile for Insane Sausages. You'll pass it if you're coming into Louisiana from Texas on I-10. I can easily envision crossing the border for this delectable meal as Houston, Texas, is a famous destination for tourists who come to Lake Charles.
The general public can visit Insane Sausages from Friday through Sunday. They are closed early in the week to prepare fresh batches of boudin and other sausages to serve over the weekend. If their business hours coincide with your visit, You're getting a treat because they continuously create and sell all the links.
Because of the creative flare and dedication to constantly attempting something new displayed by chef and owner Derek Gaspard, you'll find something different every time you visit Insane Sausages. I still have dreams about the enchilada boudin ball that we tried.

Dive Bodega Wine.
The Bodega Wine Dive is a hidden gem, say the locals. The Bodega Wine Dive is the place to go if you're searching for something different from gumbo and crawfish. You can choose from handcrafted pizzas, sandwiches, and charcuterie boards to find the ideal meal to go with your wine or beverage.
Every Tuesday through Thursday from 4:00 to 6:00 p.m., The Bodega Wine Dive offers happy hour wine and flatbread deals. Every third Saturday of the month, brunch is served. As a wine bar/bar, The Bodega Wine Dive cannot accommodate guests under 18. If you can visit without the kids, this is a delightful trip.

The Drago's, L'Auberge Casino Resort.
Drago's is well known for its charbroiled oysters but has many other foods. The restaurant's food, service, and tables near the open kitchen are all loved throughout dinner. Drago's offers brunch and lunch as well. Six Dragos may be found in Louisiana. The fact that the owners have been in the restaurant industry since 1969 is evident. Other restaurants in L'Auberge include Ember Grille and Wine Bar, Asia, Modern Pantry, and the entertaining, fast food choice Daiquiris and Dogs.
You choose shrimp and grits as your entrée. One of my all-time favourite meals is shrimp and grits, and I enjoy checking out how other chefs cook it. This was outstanding in red gravy. The kid's menu has not been made public. According to our server, a shrimp alfredo spaghetti off the menu was suggested for children. Jill Robbins is the photographer.

Frequently Asked Questions.
What is the fame of Lake Charles?
Lake Charles is renowned for its superb cuisine, casinos, and rhythm and blues music. The town acts as the primary educational hub for Louisiana's southwest region. The city has a casino and is a significant location for the petrochemical refinery.
What does King Charles eat?
A large portion of the refinery's output is used in transportation fuels. Off-road diesel, home heating oil, feedstock for our Excel Paralubes joint venture in our M&S business, high-quality, specialized graphite, and fuel-grade petroleum cokes are some additional goods produced.
What is produced in Lake Charles?
Lake Charles, the fifth-largest incorporated city in the country, is the scene of numerous interesting historical events. Many tourists travel to this cajun region of the country in search of a genuine French-inspired experience because of its reputation for blues music, delectable cuisine, and stunning bayous.
What person is Lake Charles' father?
The "father of Lake Charles," Jacob Ryan Jr., died at 83 in his lakefront house on December 17, 1899. His funeral took part the following day in the Bilbo Cemetery. The state's first high school to publish a school newspaper was Lake Charles High School on February 23, 1900. The journal's name was The Record.09-Mar-2023.