When Is the Best Time to Visit Florida?
Are you planning a trip to Florida soon? You can find the beaches with the least crowds, the greatest weather, and the lowest prices by researching before your trip. The State has a lot to offer, and when you know when to go, you'll leave Florida with priceless memories (and a radiant complexion)!
Whether you want the sunniest skies, the cheapest flights and hotels, or the least crowded beaches, we'll show you when to visit Florida. See also the best and worst times to visit Florida and travel advice to make your vacation unforgettable. Allow us to be your guide.
RELATED: How to Find the Best Family Resorts in Florida
March to May (Spring)
Florida's spring season lasts from March through May. There are fewer tourists during this time of year than during the summer, making it one of the best times to travel. The range of temperatures is high mid-70s in PCB to mid-80s in Tampa. March and April are typically drier, with May seeing an increase in rainfall.
Families with young kids and adults wanting to get the maximum sun during spring break make up the regular spring crowds. Rates are typically lower in the spring because it isn't our peak season, although they can go up during popular spring break weeks in early to mid-March.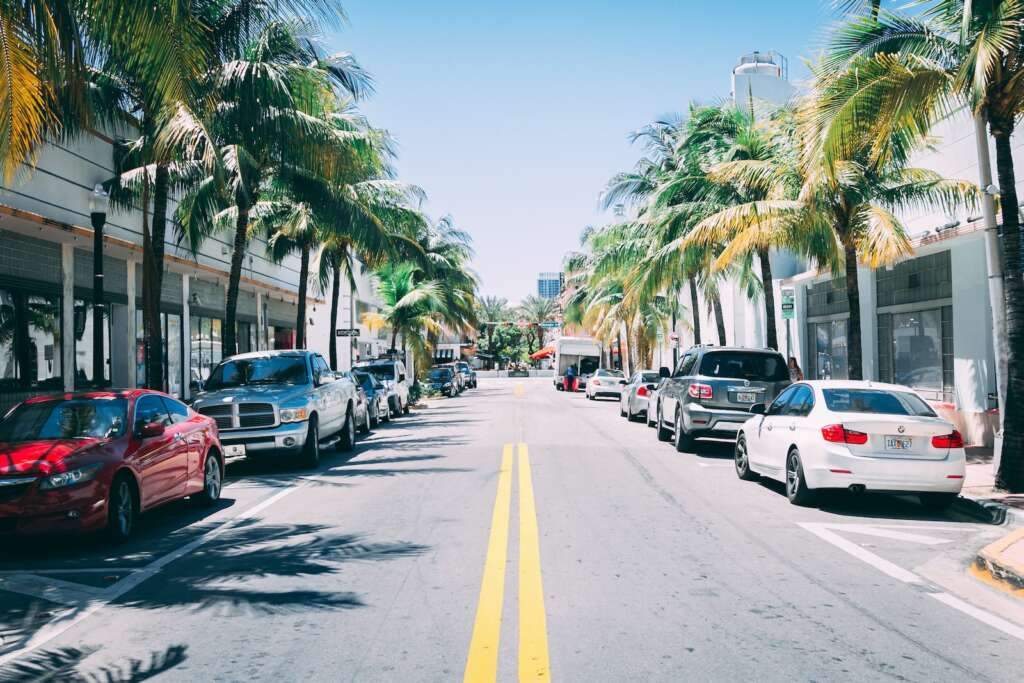 May to September (Summer)
The summer season offers heat and sunshine from May to early September! But now won't be the best time to go if you want to pay less and avoid the crowd. Highs vary from the 80s in PCB to the 90s in Orlando. Around June, there is an increase in moisture and storm risks.
Summertime sees the most visits because it has the warmest temperatures of the year and because of summer vacations. In the height of the tourist season, you may anticipate that rates will be at their highest in the summer.

September to November (Autumn)
One of the most incredible times to plan a trip to Florida is mid-September to November, as the tourist season slows and the scorching summer temperatures decrease. There may be risks associated with future hurricanes or tropical storms, along with the benefit of fewer crowds and lower prices.
Miami experiences highs in the 80s, while PCB experiences highs in the mid-70s. Even though the hurricane season begins in June, the peak storm season is from August through October.
As soon as the school year begins, tourism declines, giving tourists more room and shorter waits. To enjoy a more exclusive experience, avoid holiday weekends. Around holiday weekends like Labor Day, travelers can frequently obtain last-minute discounts.

December to February (Winter)
Florida's population is thought to grow by roughly a million "Snowbirds" or seasonal tourists from December to February when they swarm to our state, which is often the warmest destination in the US—highs in PCB range from the mid-60s to the mid-70s while in Fort Myers. Don't expect a white Christmas since there is little snow probability.
Despite an increase in seasonal visitors, Florida's winter season provides travelers with the most private experience of the year because fewer people exist. This time of year offers the most price flexibility, with many resorts providing extended stay specials, including group outings.

Affordability of Travelling to Florida
The cheapest months to visit Florida are often January through February and August through mid-November if you want a more affordable trip.
These are brief periods of low travel demand when costs for travel, lodging, rentals, and activities drop significantly. In general, late September is the most affordable time to travel to Florida.
As kids return to school and the regular stream of tourists slows to a trickle, flight, and hotel prices plunge during this time. At this point, the scorching summer season starts to give way to a milder, cooler autumn.
The last two months of winter (January to February) are marked by pleasant weather that feels more like spring than winter. If you're adventurous, these months are perfect for camping because the highs are in the low 70s, and the lows are close to 50F.
Since fewer visitors travel to the Sunshine State in January and February, these months have some of the lowest hotel and airline rates. Due to fewer people traveling during this period, late summer and autumn (August through mid-November) provide relatively low pricing on flights and hotels.

Least Crowded Season to Visit Florida
You'll love visiting during the least congested seasons, typically April to May and mid-September to November, if crowded beaches are your vacation kryptonite.
These times of year see the fewest tourists and visitors, except for Easter, Labour Day Weekend, and Memorial Day weekend, so you may enjoy empty beaches, shorter lineups at attractions, and cheaper hotel and airfare fees.
Florida's spring season ends in April and May, when sunny skies, little rain, and mild temperatures with highs between 82°F (April) and 90°F (May) are the norm. To enjoy fewer crowds, schedule your visit before or after Easter and steer clear of Memorial Day weekend.
If complete relaxation and seclusion are your travel objectives, you should look towards remote beaches with fewer tourist traps (such as Siesta Key St. Lucie, Beach, and Cape San Blas).
After Labor Day in mid-September, October, and November, fewer people visit for a peaceful beach or park experience. Another benefit is that rates for flights, food, hotels, and vehicle rentals are lower during these months due to lower demand.

RELATED: Love in the Sunshine State: Florida's Best Beaches for Couples
Worst Time to Visit Florida
The hottest summer months in Florida, from June through August, have the most severe weather and rainfall. Florida's hurricane season officially begins in June, when temperatures and rainfall increase.
The rainfall in June and July is more than twice that in autumn, winter, and spring. Even though Florida's coastal rain and thunderstorms typically pass fast, you may still expect a lot of rain and cloudy skies during the summer, which can hamper your daily plans.
If you intend to spend much time outdoors during your vacation, the warm weather (highs in the 90s) may make you feel less at ease. There are long daylight hours and a greater UV index during the summer, so you could develop sunburn if you don't apply SPF.
Even if the summer is regarded as the "worst" season to visit Florida, that doesn't mean you can't have fun while you're there. Many people enjoy going during the summer when all the activities are open, and the kids are out of school.

FAQ:
What are the best and worst months to visit Florida?
May through September offer the warmest weather, making it the ideal season to visit most Florida beaches. But remember that the months with the highest average rainfall, June through August, will also have the worst combination of heat and humidity.
What month is the cheapest in Florida?
The cheapest months to visit Florida are often January through February and August through mid-November if you want a more affordable trip. These are brief periods of low travel demand when costs for travel, lodging, rentals, and activities drop significantly.
What is off-season in Florida?
The low season, which is ideal for outdoor activities, lasts from October until December or January. Prior to the arrival of the winter snowbirds, beach communities are calm. Prices for hotels might decrease by 50% from peak season. However, be aware that prices will increase around holidays.
What time of year is the cheapest to go to Florida?
Traveling to Florida in the spring is less expensive. The best times to go are often in May (apart from Memorial Day weekend), September, and early June.