9 Best Fun Things to do in Jackson MS,
Jackson, MS is the capital of Mississippi. The statewide Mississippi Freedom Trail traverses the city, which includes several critical civil rights movement landmarks. These include the famed Mississippi State Capitol building and the Medgar Evers Home Museum. The Museum of Mississippi Natural Science has a nature path system and an aquarium in the lush LeFleur's Bluff State Park.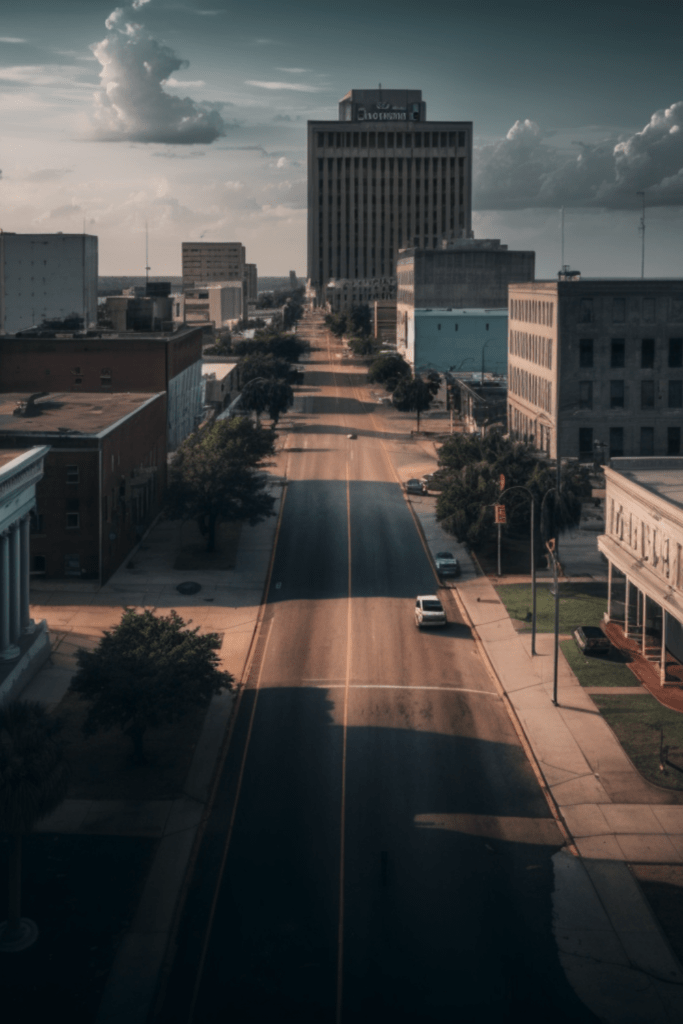 The Art Museum of Mississippi:
The biggest public museum in Mississippi was established in 1978 and is called the Mississippi Museum of Art. It includes a variety of British and American performers. Visit the Art Museum of Mississippi and explore the many exhibits on your tranquil day.
You can examine the diverse collection of local artists' artwork at this museum on your own or with an educational guide. You can participate in various entertaining events at the museum, including performances of music in the garden, screenings of art films, and art classes.

State Capital of Mississippi:
The Mississippi State Capitol, a government structure that is a National Historic Landmark, welcomes visitors with open tours and a gift store. The Mississippi State Capitol is one of the major attractions in Jackson MS.
This historic structure has beautiful architecture, open galleries, and unrestricted free guided trips for you and your traveling partners. Spend some time during the day visiting the Mississippi State Capitol.
Here, you may take advantage of a guided tour of the structure to discover its history and architecture. Along with visiting the museum, you can also stop by the gift shop to purchase mementos like mugs and keychains.

Agriculture and Forestry Museum:
The Forestry Museum and Mississippi Agriculture is a working farm with a heritage center, agricultural gardens, a kids' barn, nature walks, a general store, and more.
The Agriculture and Forestry Museum will transport you to the 1920s. It is a reconstructed cotton economy town with historical artifacts and many entertaining options for you and your family or friends.
Among the enjoyable activities at the Mississippi Agriculture and Forestry Museum are touring the nearby little town, taking a stroll through the rose garden, and traveling to the heritage center to see the displays of the state's agricultural past.

Jackson Zoo Park:
At least 250 animals from 120 distinct species are kept at the 1919–founded Jackson Zoo. Jackson Zoo is one of the top attractions in Jackson if you enjoy visiting animal-related areas. It is a beautiful zoo where you can see and discover species like Sumatran tigers, chimps, tortoises, flamingos, etc.
When spending the day at Jackson Zoo touring the grounds, observing the animals, and wearing comfortable shoes, be sure to do so. The zoo also has an enjoyable carousel with an animal motif for kids and a splash pad for cooling off on hot days.

Fondren Jackson MS:
Jackson's thriving Fondren neighborhood is well-known for its abundance of restaurants, art galleries, quaint cafes, independent stores, and entertainment venues. Couples can have much fun in Jackson MS, especially visiting Fondren, one of the city's premier entertainment districts.
Together, spend the day exploring Fondren's numerous stores, eateries, and entertaining locations like Salsa Mississippi. You and someone special can have fun eating delectable food, going to an art gallery, taking a dance lesson, shopping for interesting local items, sampling delectable treats at a bakery, attending a concert, and many other enjoyable things activities at Fondren.
Highland Villiage Shopping Centre of Jackson MS:
One of Jackson's top shopping places is Highland Village Shopping Center, a prestigious mall. Visit and come over to Highland Village Shopping Center and put off your sightseeing and exploring for the day. Then indulge in some retail and premium shopping, gastronomic exploration of the region and the world, and self-care.
People can shop to their heart's content at Highland Village Shopping Center when they go there with family or friends. You may get anything you need at this mall, including a wide range of clothing, accessories, furniture, antiques, and souvenirs. You can also choose from various eateries depending on your preferences and appetite.

Sports Hall of Fame and Museum:
The 1961–founded Mississippi Sports Hall of Fame & Museum showcases the medals, uniforms, and other memorabilia of local athletes. The Sports Hall of Fame & Museum should be visited if you are a sports fan. This magnificent museum presents the background of sports in Mississippi, its athletes, their accomplishments, and much more.
Before leaving the city, take a detour to the Mississippi Sports Hall of Fame & Museum and peruse its many exhibitions. Visit the facilities with a guide to make the most of your time there. Your time will be well-spent because the tour lasts a few minutes. Go to the gift store to purchase mementos and souvenirs after the tour.

Alamo Theatre of Jackson MS:
The well-known, historic Alamo Theater provides its patrons many live acts and cinema showings. I suggest the Alamo Theater if you live nearby and are searching for the ideal location to bring your friends for a fun day out—one of the best theaters in the area and a Jackson landmark.
The Alamo Theater's perfect location is another excellent feature. It is close to many eateries and other well-known sights you can explore before or after a live performance or a movie. The Alamo Theater allows you and your friends to attend a movie screening or a live performance by an accomplished and talented performer.

Also Read: 9 Things to do in Arlington, Texas
Duling Hall of Jackson MS:
A well-known event location, Duling Hall offers modern technology and roomy parking. A live concert by creative and accomplished musicians and artists at Duling Hall is one of the top activities to do in Jackson MS.
It is one of the finest locations in the city for event venues and is adjacent to many fine dining establishments where you can have a delectable dinner.
A live performance at Duling Hall is among the most incredible things to do tonight in Jackson MS. You can watch concerts, local band performances, music recitals, and many more shows here. You can organize essential occasions like birthday parties or receptions for weddings at Duling Hall.

Frequently Asked Questions:
Why is Jackson, MS, well-known?
It has a lot to offer, and Jackson is a historic place. Many significant structures, including the Mississippi State Capitol and the Old Capitol Museum, are in the city's central business district. Also famous in the city is the music scene. The great musicians B.B. King and Elmore James were both born in Jackson.
What are Jackson USA's claims to fame?
Jackson MS, a critical general in the War of 1812, won widespread admiration for his victory over the British at New Orleans. Jackson received support from various state political factions in 1824; by 1828, enough had sided with "Old Hickory" to win many elections in different states and take over the federal government in Washington.
Is it worthwhile to travel to Jackson, Mississippi?
It is safer to spend the night in a city other than Jackson MS if you plan to travel through Jackson to view some important historical sites. If you stay a while, avoid the hotels in the city center and those close to the coliseum and fairgrounds.
How much is Jackson MS expensive?
Compared to the state and national average, Jackson MS, cost of living is 16% and 1% lower, respectively. While utilities are around 17% less expensive in Jackson, MS, housing is 32% less expensive than the national average.
What are Jackson's top 5 favorable traits?
Jackson established the foundation for democracy, eliminated the national debt, won new lands for the United States, improved ties with other countries worldwide, and created a new currency.