The Best 9 Pet-Friendly Hotels in Palm Springs
There's no reason you have to leave your canine companion at home when you travel to Greater Palm Springs, whether you need some downtime or are just looking to unwind in the sun. Since it first opened, this Southern California oasis has been a pet-friendly vacation spot, and several lodging options are ready to accept your pet with open arms.
Here are several top hotels that welcome pets that locals and tourists recommend so that your dog can enjoy the vacation. Greater Palm Springs is a sanctuary for dining outside with your dog and has the ideal weather. There are a ton of Poodle-friendly locations and a ton of Hound-Friendly locations. So go outside and spend some time with your preferred pet friend. The pets (and their owners) have taken over this paradise.
Chateau At Lake La Quinta:
The Chateau at Lake La Quinta, Greater Palm Springs' only lakefront hotel, welcomes a new kind of visitor to take advantage of its tranquil riverside setting. In addition to providing unique delicacies and services for guests' most incredible friends, the exclusive hideaway invites four-legged visitors for overnight stays. At check-in, pets will discover their cozy pet bed, fresh food bowl, water dish, and even a free treat in the room. Pets are welcome on the terrace of the renowned Mélange restaurant, where you may eat with your canine companion. Dogs under 25 pounds are allowed in the reservations. However, there is an extra pet cost per night.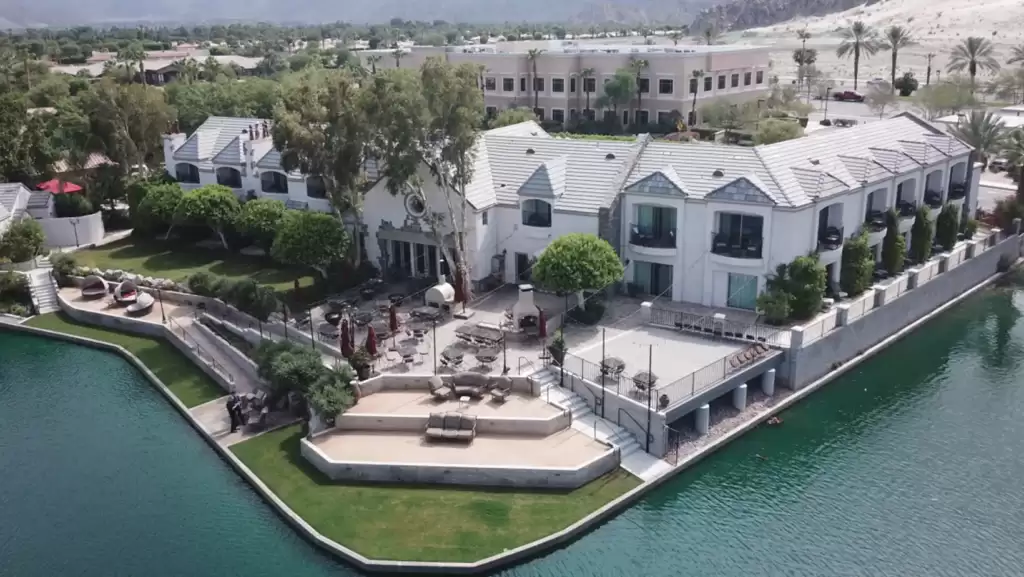 The Saguaro Palm Springs:
One of the few accommodations in Greater Palm Springs that allow up to two dogs of any size is The Saguaro. Upon check-in, the visitor will sign a pet waiver and pay a $50 non-refundable cleaning deposit. There are great hiking paths within five minutes of the hotel, making it an excellent starting place for easy dog walks through mid-century districts. Dogs are permitted in public spaces on the hotel's grounds, including a sizable grassy area for playtime. The Mexican cantina El Jefe at The Saguaro features a lovely terrace where your dog is welcome. Additionally, a shopping center where you can buy food for your pet is just a short walk from the hotel!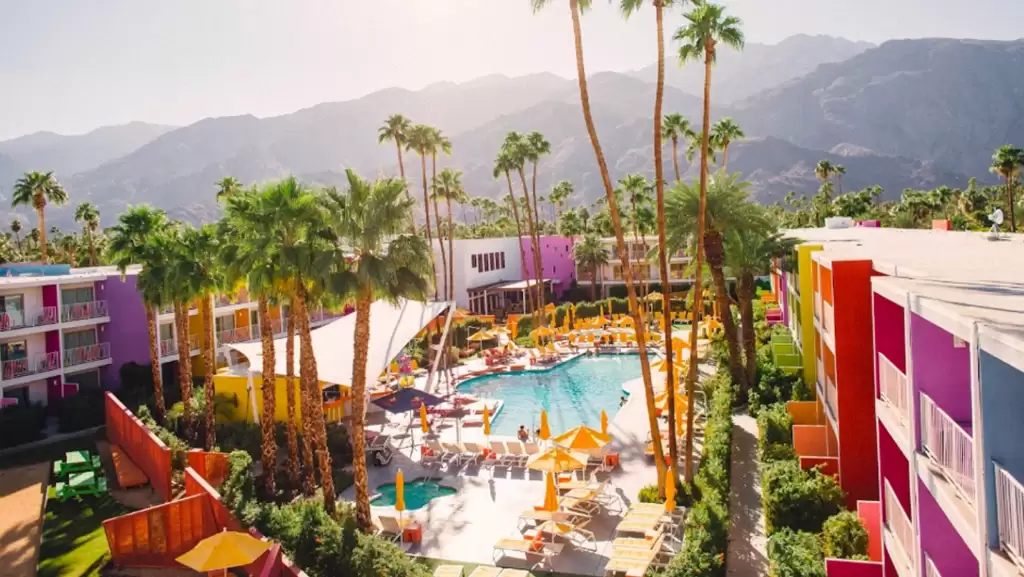 Avalon Palm Springs:
The upscale Avalon Palm Springs offers enough seclusion to guests, whether they are furry or not, with stand-alone villas and studios dispersed among the grounds adorned with citrus trees. The hotel's three courtyards with well-kept plants are popular with animals. Pets receive exceptional amenities while checking in and are given a take-home dog dish for $100 per stay, with a portion going to the Best Friend Animal Society. Even unique canine benefits like dog walking and sitting services are available to enjoy a meal or spa treatment, knowing your dog is in competent care.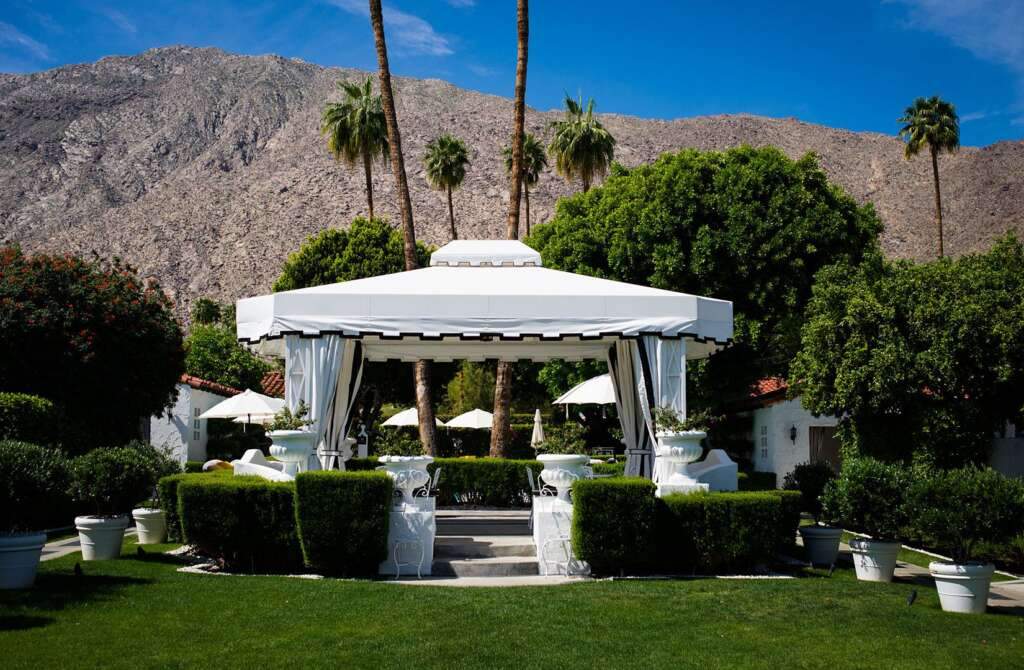 Margaritaville Resort of Palm Springs:
Are you watching for a hotel that allows pets? The Margaritaville Resort in Palm Springs is your best option. Dogs go above and beyond to ensure you and your family have a resting and happy stay because they consider themselves family members. Offering pet-friendly amenities like walking spaces and offering bowls and goodies in your room can help your dog feel as at home as you do. Come to their resort, which is pet-friendly, and create lifelong memories. There is no additional charge for two pets up to 100 pounds. If left unsupervised in the room, dogs must be in a crate.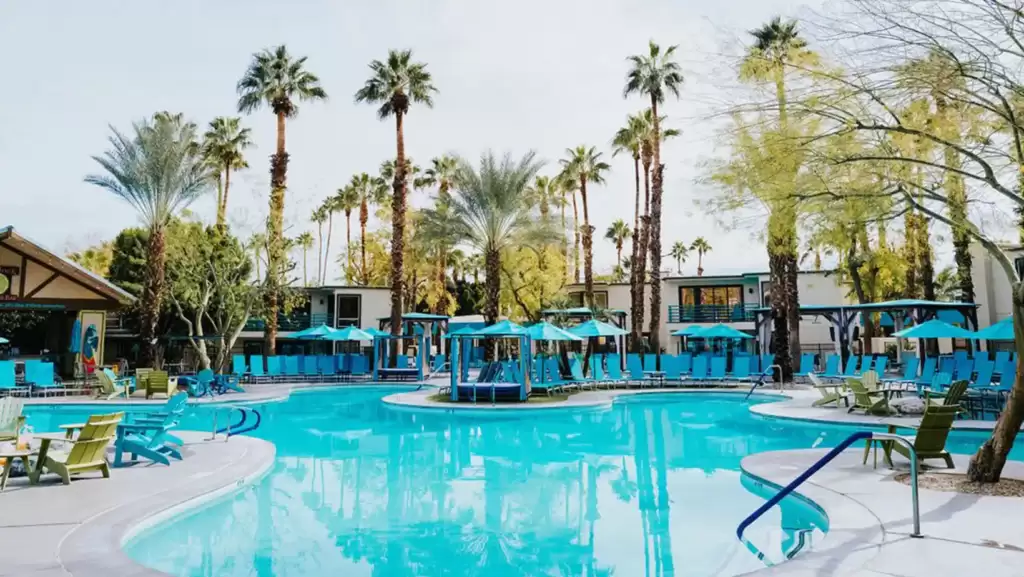 Arrive in Palm Springs:
Where you and your animal partner are given VIP treatment, pet-friendly facilities are available at ARRIVE Hotel of Springs, including roomy and pleasant rooms and easy access to outdoor spaces where pets can run about and play. Having your pet in your room is welcome so that you may relax. They give your dog cozy bedding, as well as food and water dishes, to make sure they are well-cared for. There is no more charge for the first three dogs of any size. Dogs that behave well may be unsupervised in rooms. During your visit, dogs may be walked in the parking lot's surrounding dirt patches.

Ace Hotel:
Both pets and guests like staying at the Ace Hotel. Not only is there a dog-friendly park on the property, but dogs are also welcome to hang out with their owners at the pool area (but not in it). Dogs can roam in and around the outside patio fireplace to obtain even more fresh air. The first pet costs $25 per night, and each additional pet costs up to 25 lbs. costs $10 per night. The King's Highway has a terrace ideal for your dog so that you can eat outside there. Here, the dogs will adore it!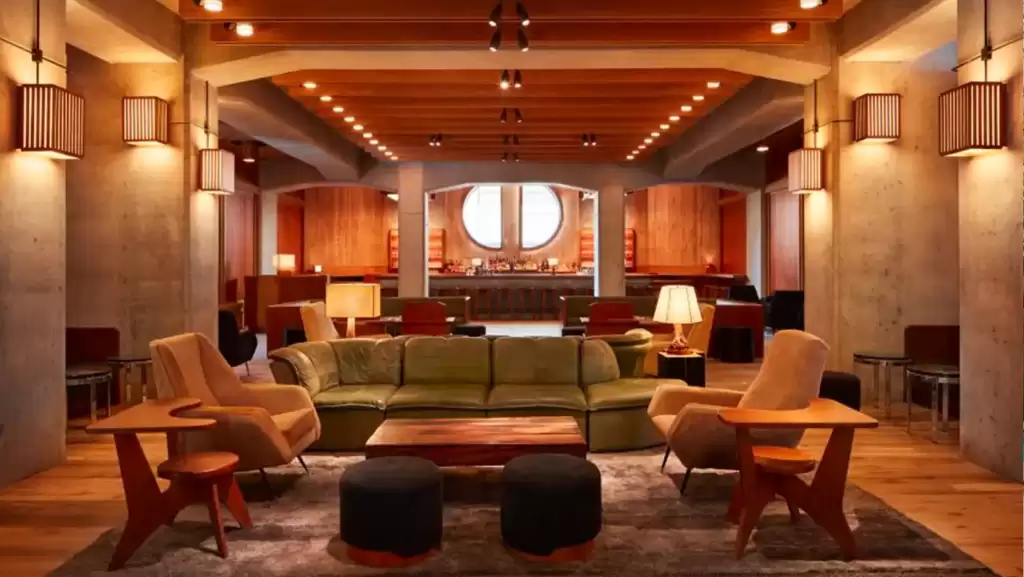 Caliente Tropics Resort:
Two pets of any size are authorized at Caliente Tropics Resort for an extra $25 per pet each night. Aside from the Tahitian Room, all rooms allow dogs and cats. Pets may not be kept unattended in the room. On the property, a sizable garden space is available for use by animals.

Musicland Hotel:
Two dogs up to 50 lbs are permitted at Musicland Hotel for an extra $10 per pet each night. Dogs may be supervised in rooms. Although there are foothills nearby, the hotel does not offer a specific location for pet relief. Sorry, but cats are not allowed.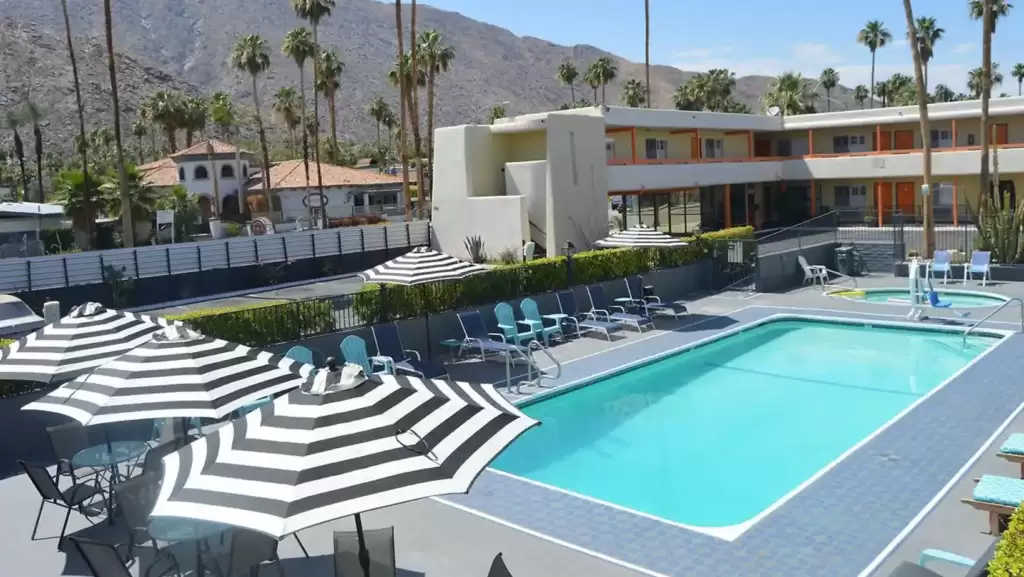 Also Read: 7 Luxury Hotels in Palm Springs
Casa Cody Inn B&B:
Two pets of any size are authorized at Casa Cody Inn B&B for an extra $100 per pet per stay. Pets are welcome. However, they must be supervised in rooms. Dogs and cats are both permitted. On the grounds, a grassy area is available for pet relief.

Frequently Asked Questions:
Is my dog allowed in Palm Springs?
Pets are welcome in Palm Springs! You've come to the perfect Region if you need advice on where to vacation, play, or dine with Fido.
Where do dogs sleep at hotels that welcome pets?
Your dog will always be kept secure in the hotel if you use a cage in your room. In addition to preventing them from leaving the room, if your dog is accustomed to sleeping in a crate at home, it provides them a sense of security.
Where in Palm Springs can I take my pet for a walk?
The top 4 trails to take pets for a walk are.
Tramway road to Bottom Station
C.V. Link
Gene Autry trail Sidewalk
Dun Road
In Palm Springs, how can I keep my pet cool?
Your pet needs access to a shady place where it may escape the scorching heat and hot weather. A cover, such as a roofed deck or patio, ventilated doghouse, or location with a shade cover, should offer the shade.