The Best Time to Visit Yellowstone National Park in 2023
American national park Yellowstone National Park is situated in the country's western portion, mainly northwest of Wyoming and spreading into Idaho and Montana. On March 1, 1872, President Ulysses S. Grant signed into law this Park Protection Act, creating it. Along with being America's first national Park, it is widely regarded as the first ever created. The Park is recognized for its wildlife and numerous geothermal features, with the Old Faithful geyser being one of its most well-known. Although it represents a variety of biomes, the subalpine forest is the most prevalent. It belongs to the South Central Rockies forests ecoregion.
The Most Wildlife-Friendly Season to Visit Yellowstone National Park.
Although the seasons impact the species you see, wildlife viewing is possible year-round in Yellowstone National Park. While winter is ideal for seeing wolves and bighorn sheep, March and April are the best months to see bears. During the summer, the Park's busiest time of year, visitors can see elk, moose, bison, & mountain goats. Conversely, fall is a terrific season for raptors, elk, and bear sightings while enjoying more comfortable weather. Keep a safe distance when viewing wildlife for the animals' and your safety. The Park urges visitors not near wildlife to snap photographs or selfies.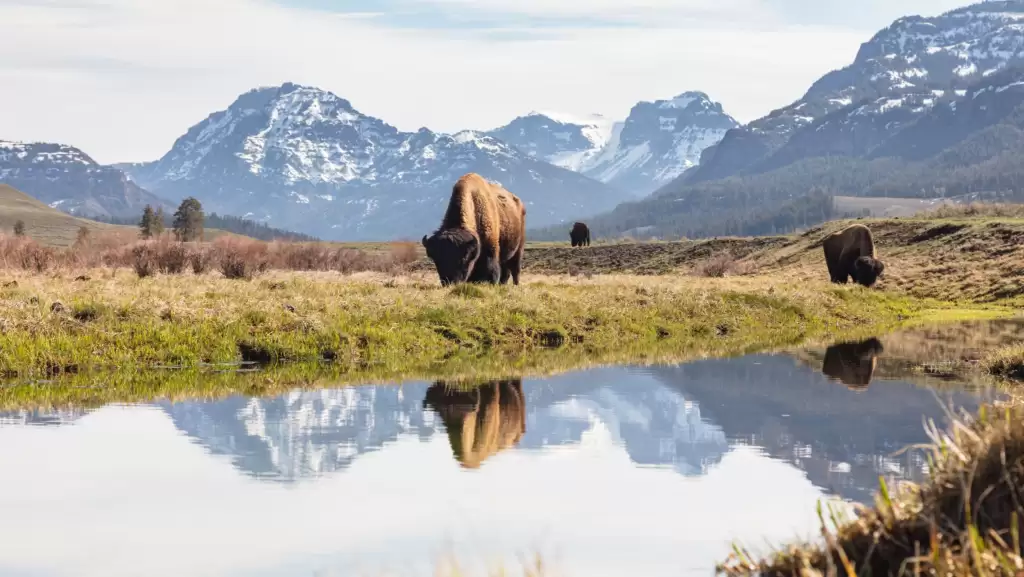 For Photography.
There is a good moment for photography to visit this Park. But there will undoubtedly be additional subjects in those photographs throughout the busy season. When visiting Yellowstone National park to take pictures, it can be beneficial to go in the winter because fewer people are there and no families huddling around Old Faithful. The snowfall or steam rising from geysers and hot springs make for stunning photographs during the winter.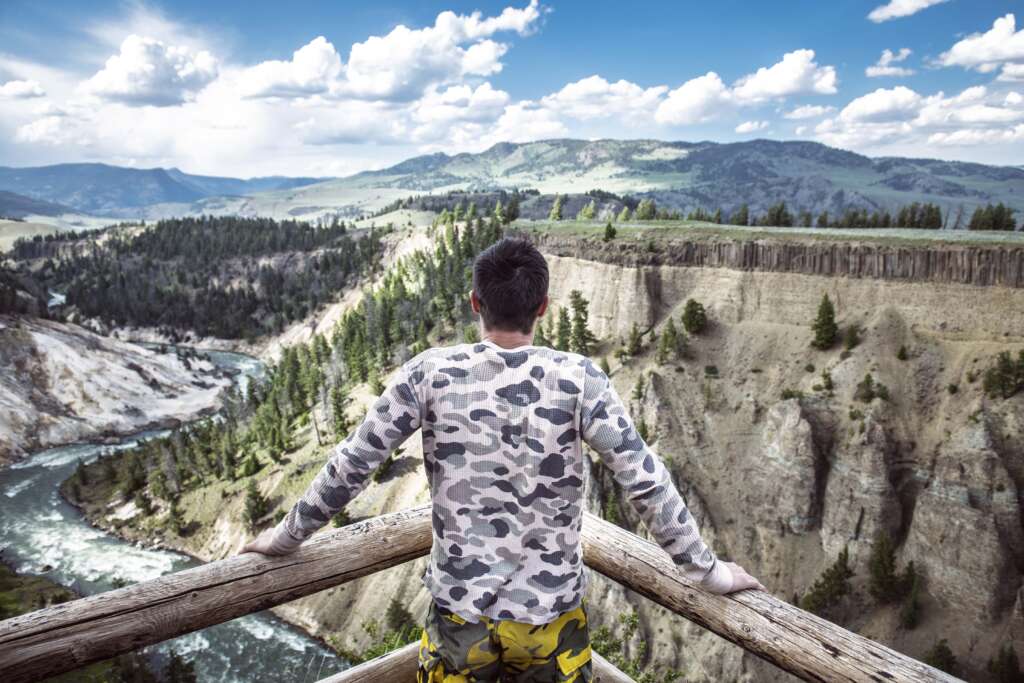 Amazing Weather.
The weather here can be erratic year-round due to its high elevation. In the spring, the temperatures and fall range from 30° to 60° Fahrenheit, with lows occasionally falling below zero. Although it's not unheard of for cold nights to bring frost and freezing temperatures, summer highs are often between 70 and 80 degrees.
Depending on height, mountainous areas see wide temperature variations. Travelers don't need to be concerned about going throughout (or avoiding) the rainy season because the average amount of precipitation is generally stable across all seasons.

Reasons to Visit Yellowstone National Park.
The initial thought that springs to mind when visitors think of the Park is the spectacular geyser activity – notably Old Faithful, the most famous geyser noted for erupting roughly 20 times daily.
The explosions and thermal waters are a significant part of what makes the Park a visit-worthy site. But the legendary Park's two million+ acres offer much more.

Old Faithful, the most famous geyser known for erupting about 20 times per day, is the geyser that most people think of when they think of Yellowstone National Park because of its incredible geyser activity.
Indisputable highlights of the Park's appeal as a travel destination are its geysers and hot springs. The storied two million+ acre park has much more to offer than that, in any case.
Best Time to Visit Yellowstone on a Budget.
The off-season and low seasons are any time outside the brief, three-month summer (peak season) when tickets are the cheapest to purchase. If you're specifically looking for cheaper times to book flights, rentals, and lodging, mid-April, late September, and October are the best options.
Planning your trip shortly before or after these months will ensure reduced costs because June, July, and August see most of its tourists. You'll benefit from reduced trip prices that keep your holiday reasonable thanks to lower demand for hotels, rental vehicles, and flights to Yellowstone. By chance, the best times to see wildlife are in April, late September, and early October. In April, young bears and their devoted mothers come out of hibernation.

Worst Time to Visit Yellowstone National Park.
The months of winter and early spring are typically the worst for travel. The middle of December through March is traditionally the Park's "dead" months, with very few tourists defying the harsher cold, snow, and ice to enter.
However, the worst time to go genuinely depends on what your travel objectives are:
Related: Discovering the Best Things to Do in Krabi Thailand in 2023
Ø If your spending is constrained:
June, July, and August these months are the worst to travel, especially July. You'll pay peak rates for lodging during this period, and there may be less availability due to the Park seeing more than 2 million visitors in just these three months (July being the busiest month for the Park). If you cannot acquire in-park lodging, you may pay more to stay outside of the Park, and more money should be spent on gas and rental cars to journey back & forth.
Ø If you wish to avoid crowds of people:
June, July, and August these months are the worst to travel, especially July. The Park becomes significantly more crowded in the summer when more than half of all visitors to Yellowstone arrive. Long wait times for the most well-known sights and attractions, a lack of in-park housing options & peak season costs all apply throughout the summer.

The Ideal Season to Visit.
If you want to make the best travel arrangements, visit sometime between mid-June and mid-September. The Park is warm during this time of year, making your trip more bearable. During this season, you won't be concerned about chilly daytime temperatures, snow, ice, or weather-related road closures. For those who want to experience Yellowstone in its purest form, this time of year is ideal for camping. Daytime highs range from the mid-60s to the mid-70s.
Frequently Asked Questions:
How long must you stay in Yellowstone National Park?
Yellowstone National Park is readily explorable in two weeks, and after spending a day here, you might want to. You should schedule at least three days to enjoy the Park's best features fully. However, if you have a day to spend in the Park, you'll want to make the most of it.
When is Yellowstone's most affordable season to visit?
The Cheapest Time to Go:
Spring, Yellowstone's shoulder season, and winter, its slow season, are typically the best times to book flights and accommodations. After Labor Day, prices often start declining, increasing again in March.
What kind of weather is ideal in Yellowstone National Park?
Early September through early October and late April to early May are ideal for visiting Yellowstone National Park. The shoulder seasons provide comfortable weather, fewer tourists, and few or no road closures.