Things to do in Bellingham, Washington: Museum, Park, Theater & areas.
The most populated city in Whatcom County and the county seat in the U.S. state of Washington is Bellingham. It is between Vancouver, British Columbia, 52 miles to the northwest, and Seattle, 90 miles to the south. It is also located 21 miles (34 km) south of the U.S.-Canada border. As of the 2020 census, 91,482 people were living in the city. Western Washington University is located there. The contiguous United States' most northern city, Bellingham, has a population of over 90,000.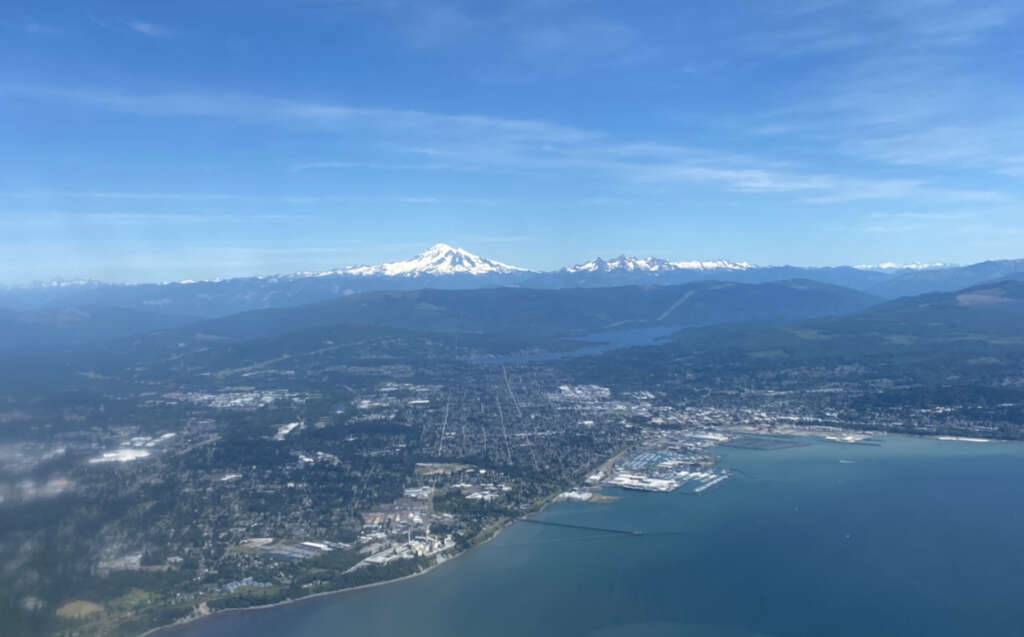 Whatcom Falls Park hiking.
The main draw for visitors might be Whatcom Falls Park. Numerous attractions may be found in this 241-acre park, including four waterfalls and huge wooded areas. As soon as you approach the park, you'll notice a moss-covered stone bridge where you may take in the beautiful scenery. Whatcom Falls Park needs to be at the top of your list if you consider yourself a fan of the outdoors. Everyone will find something to enjoy at this park, which offers stunning scenery, hiking paths, BBQ grills, and even a fish hatchery.
Take a mountain bike ride at Lake Padden Park.
The picturesque Lake Padden is a haven for outdoor enthusiasts. You can see mountains, lakes, woods, and oceans from Lake Padden Park. The 147-acre Lake Padden Park is a short drive from this city center. The lake offers many fishing opportunities and is home to many different fish species, including cutthroat trout, rainbow trout, largemouth bass, and more. Other recreational pursuits outside fishing include picnics, motorboating, and paddle boating. A playground is also available for kids. The tranquility that permeates this park is its best feature.
Boating on Lake Whatcom.
The 100,000 people in this city depend only on Lake Whatcom for their drinking water. A portion of the lake has also been set aside for recreational activities. Lake Whatcom offers boating, fishing, and swimming opportunities. Around the lake, there are numerous hiking trails. These routes are beautiful for hikers because some provide excellent views and follow the lake's outline. One of Lake Whatcom's most popular pathways is the Hertz Trail.

The SPARK Museum of Electrical Invention.
The SPARK Museum of Electrical Invention is devoted exclusively to highlighting electrical inventions. Everything needed to understand the development of electricity and the circumstances surrounding it is available in this museum. The museum's exhibits span nearly 400 years of history. Along with the other intriguing documents, the MegaZapper is well-known to those interested in physics.
Galbraith Mountain bike riding.
One of the top tourist destinations in this city is Galbraith Mountain. It provides countless opportunities for various activities. Adventurers tend to recommend this location because many hiking and biking routes are nearby. It has more than 50 miles of bike trails and is formally managed by the Whatcom Mountain Bike Coalition. Coalition members frequent this location and strongly advise newbies to try them. Galbraith Mountain offers both beginner-friendly and expert-level trails.
Farmer's Market.
The renowned Farmers Market of this city is situated in the heart of Bellingham's downtown. From April through December, it is held every Saturday and is the busiest market in the town. The farmers' market is a must-visit if you enjoy organic goods. It helps the nearby organic farms that supply the market with their interests. You can indulge in freshly cooked items at home and participate in activities in the square.

The Mount Baker Theatre.
An enormous theater, the Mount Baker Theatre. It not only promotes local performers and events, but it is also highly known for presenting acts from other countries. The theater, which was built in 1927, is still operational today. The theater nevertheless exudes a hip vintage vibe despite the extensive modifications it underwent in 1965. See a musical here.

Skiing at the Mt. Baker Ski Area.
Try your skiing skills at the spectacular Mt. Baker Ski Area. It is one of America's most well-known skiing locations, only 56 miles from the city. Locals refer to the area as a skier's nirvana since Mt. Baker's royal slopes are incredibly snowy and fluffy. Every winter, about 600 inches of snowfall on the 1,000-acre ski slope. Every year, Mt. Baker plays host to a variety of activities, including several snowboarding competitions.
Take Photos at Big Rock Garden.
The Big Rock Garden Park is about 2.5 acres in total. In addition to several conveniences, there are at least 30 different sculptures. A permanent outdoor exhibition of sculptures by well-known artists in the form of evergreens, a gazebo, restricted parking, and easily accessible, well-maintained facilities are available to visitors. Stroll through this hidden gem on a quiet morning to appreciate the peace. As you wander around, these sculptures are made of various materials, including concrete, granite, steel, bronze, and more. Running, reading in the pavilion, taking pictures of the breathtaking scenery, and other activities are also available.
RELATED: 7 Things to Do in Clarksville, Tennessee, For The Avid Adventurer
Bellingham Downtown.
Although I adore the outdoors, its lovely downtown should be considered—park and stroll to the nearest stores, eateries, and coffee shops. We frequently visit Backcountry Essentials for its extensive collection of used outdoor apparel and equipment. Buffalo Exchange is a different eco-friendly store where you may find chic-used clothing.

Frequently Asked Questions:
What is Bellingham, Washington, known for?
Bellingham is renowned for its rivers, lakes, and interurban walkways. The city has earned labels like the Outdoorsman's Paradise by frequently appearing on national "Best Of" lists for outdoor activities. It is the ideal location if you desire a cozy home base for enjoying the outdoors.
Is a trip to Bellingham, Washington, worthwhile?
Bellingham is a hidden gem because Seattle is a popular destination for out-of-state visitors. The city, which is in Northern Washington, is undoubtedly stunning. The San Juan Islands, snow-capped mountains, and deep blue oceans encircle it. Additionally, Canada is visible because it is so nearby.
What makes Bellingham, Washington, cool?
Bellingham's availability of snow sports, hiking, mountain biking, and sea kayaking earned it a spot among the Top 5 Multi-Sport Destinations in Washington State in 1889 Magazine.
Is it expensive to live in Bellingham?
Bellingham, Washington, has a cost of living that is 20% more expensive than the national average and 4% higher than the state average. Housing costs in Bellingham, Washington, are 39% more than the average, while utility costs are roughly 16% lower.