The Best Time to Visit Scotland for Good Weather, Fewer Crowds, and Cheaper Prices (2023).
Best time to visit Scotland: Scotland may be a small country (about the size of South Carolina), but it boasts an astounding diversity of locations and scenery. Visitors to Edinburgh should do so if they wish to experience Scotland's enchantment, Glasgow, Loch Lomond, Loch Ness, Ben Nevis, Glen Coe, and the Isle of Skye, among other places. Make sure you visit at the most advantageous period to make the most of your trip. Here are the ideal dates to visit Scotland, regardless of whether you want nice weather, fewer tourists, or cheaper costs.
When to Visit Scotland for the Best Weather?
Scotland's weather, as well as that of the entire United Kingdom, could be more noteworthy. It's typically overcast and a touch gloomy. But when the weather cooperates, nothing is more spectacular than the sun sinking behind Edinburgh Castle or the daybreak peeking over a Scottish hillside.
You'll need to arrange your vacation at the correct time and be lucky if you want to enjoy Scotland's best weather. Weather Spark reports that temperatures during the spring season, which lasts from late March to May, ranging from 42 to 63 Fahrenheit on average and that April is often the driest month of the season (the driest month overall is January, but it's also the coldest month in the country).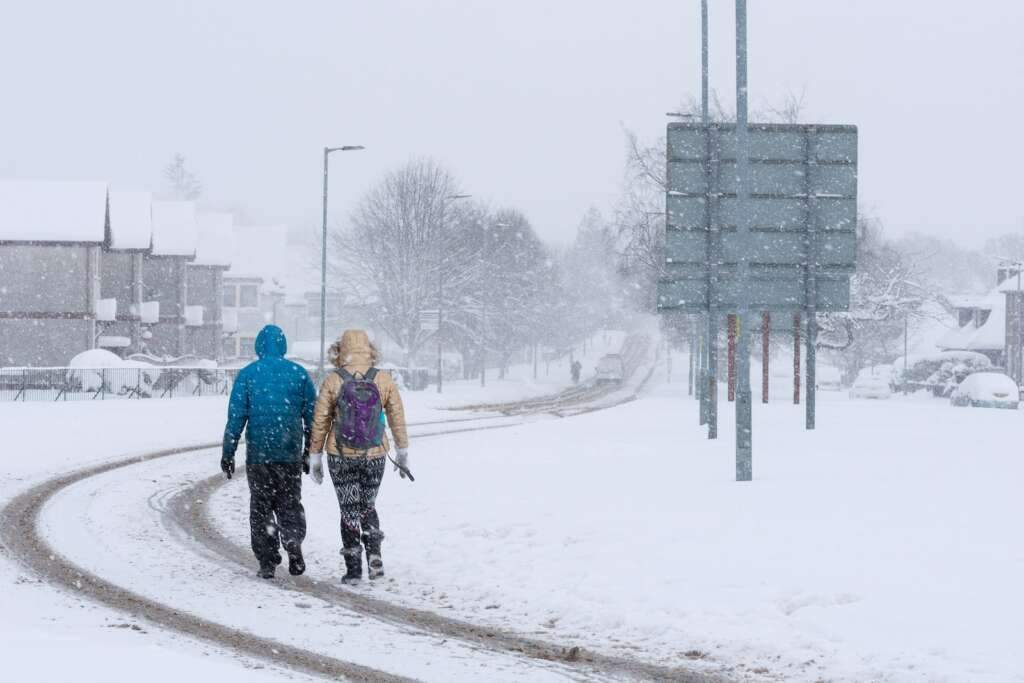 Best Time to Travel on a Budget to Scotland.
The number of people visiting Scotland decreases along with the temperatures—and so do the costs. Book your trip between November 1 and December 12—during the off-season—or wait until after Christmas, between December 26 and mid-March, to save money. There are many activities to engage in during this time, such as skiing in the Cairngorms, relaxing by a fireplace in a charming boutique hotel (like The Fife Arms), or visiting the Christmas markets in Edinburgh, even though certain well-known attractions might be closed.

Most Popular Time to Visit Scotland.
Most tourists arrive in Scotland during the warmer months, seeking the best time to visit Scotland. The Edinburgh Festival Fringe and other significant festivals occur all during August when the tourist season in Edinburgh reaches its zenith. Summertime highs in the capital don't frequently exceed 70 degrees, making the mountainous city's layout pleasant.
To enjoy the Highland Games, a centuries-old Scottish institution, tourists swarm to Scotland from late May until September, which is considered the best time to visit Scotland. The expected duration of each festival, which takes place at several sites across the area and includes traditional Scottish games like tug of war and the hammer throw, food, music, and dancing, is one day. So, if you're planning a trip to Scotland and wondering about the best time to visit Scotland, the summer months from late May to September offer an abundance of cultural and traditional festivities to experience.

The best time to visit Scotland is for Highland.
The summer, from May to September, is the best time to visit Scotland & many tourists travel to the Scottish Highlands for the best weather and most sunlight. Starting in October, the weather can be erratic, with the possibility of blizzards, subfreezing temperatures, and strong winds. However, the snow-covered mountains are breathtaking, so if you intend to travel through the Highlands in winter, bring a thick coat and ensure your rental vehicle is prepared for any slippery conditions.

Best Months to visit Scotland.
Are you still trying to decide the ideal time of year to visit Scotland? Below, we've listed the advantages and disadvantages of the summer and winter seasons. Additionally, if you are traveling to Scotland at a specific time of the year and have a set vacation itinerary, it will be helpful to know what to expect.
 Explore Summer Season In Scotland.
Scotland's summer season runs from June to August, the busiest travel time. Due to the higher average temperatures of 15–17°C (59–63°F), it draws the most tourists. Additionally, longer daylight hours and significant events and activities keep people entertained.

Explore Winter Season in Scotland.
The "off-season" and winter last from October through March. With an average temperature of around five °C (41°F), January and February are frequently the coldest months. While snowfall is infrequent (just a few days on average per year) in Scottish cities, it is common in the mountains throughout the winter. Particularly between January and March, it is likely.
Although we've mentioned that Scotland is a year-round destination, there are fewer things to do now. There is less daylight to take benefit of for sightseeing or driving, island ferries run less often, and popular sites are closed or have shortened hours of operation.
Related: Best time to visit Costa Rica in 2023, Explore the Good Weather, Wildlife & Affordable Prices.
Best Time to Visit Scotland For Watching Wildlife:
Scotland is ideal for those who enjoy looking out for wildlife! Scotland's wildlife, including the magnificent big five—the red squirrel, golden eagle, red deer, otter, and harbor seal—can be seen in the skies, harbors, on the shore, in the mountains, and even from the road.
How many of the most often seen animals will you see while on your trip?
Red Deer:
Red deer are common in Scotland and can be seen anywhere, including in backyards and close to cities. However, moorlands like Rannoch Moor will be the most fantastic places to see them.

You can see these fantastic creatures throughout the year, but they are most active in daylight and the evening. Stags, or male deer with antlers, are easiest to spot in the autumn, which is the best time to visit Scotland because that is when they breed.
Frequently Asked Questions:
Which month is ideal for travel to Scotland?
Although Scotland is a year-round travel destination, the summer season draws the most tourists from June to August. This peak period falls during the summer when conditions are more favorable. There are longer natural daylight hours and many events and festivals nationwide.
When should you travel to Scotland to avoid mosquitoes?
It would help if you visited between mid-September and late May. A frost will kill off midges. You will see a few midges in Scotland if you arrive before it warms up too much.
What time of year in Scotland experiences the most excellent weather?
In Scotland, June, July, and August are typically the warmest months, with maximum daily temperatures averaging between 15 and 17 °C (or 59 and 63 °F).
Which travel method is most effective for Scotland?
Whether on an individual journey or as a part of a tour with a guide, a car is the most convenient method to go about Scotland.