Where to Stay in Edinburgh? (2023): Explore the Best Different Places and Activities
Look here to see where to stay in Edinburgh. A thorough guide will help you choose good places to stay in Edinburgh. Scotland's capital, Edinburgh, is also one of the most picturesque cities in the world. The city has a unique appearance because of its dark sandstone structures. Edinburgh is a beautiful fusion of medieval, Victorian, and Georgian architecture. The best sites and areas to stay in Edinburgh depend on your interest.
You will instantly fall in love with this city. The exquisite Georgian New Town is situated next to the ancient Old Town with its stunning castle. Both areas are fantastic for tourists, yet each has unique appeal and benefits. When selecting a place to stay in Edinburgh, there are so many factors to consider that it might be overwhelming. To find out where to stay in Edinburgh, read the article.
Best Food and Restaurants of Edinburgh:
If you are searching for where to stay in Edinburgh for food and the best restaurants. In Edinburgh, there are three central culinary neighborhoods. Old Town is home to many highly regarded eateries, including the Modern Scottish cuisine served at the prize-winning The Witchery by the Castle and Angels with Bagpipes, Indian-inspired tapas joints, French bistros, and organic delis, as well as Scottish classics combined with whisky at Amber and Whiski Rooms.
The dining scene in New Town is also incredibly diverse, with fine dining establishments like 21212 and Le Roi Fou coexisting with Baba's charcoal grill and Middle Eastern meze, Forage, and Chatter's Scottish cuisine that is improved by the use of foraged ingredients, Time 4 Thai's innovative Thai cuisine, meze bars, seafood restaurants, and price-conscious, high-quality chains like Wagamama and Dishoom.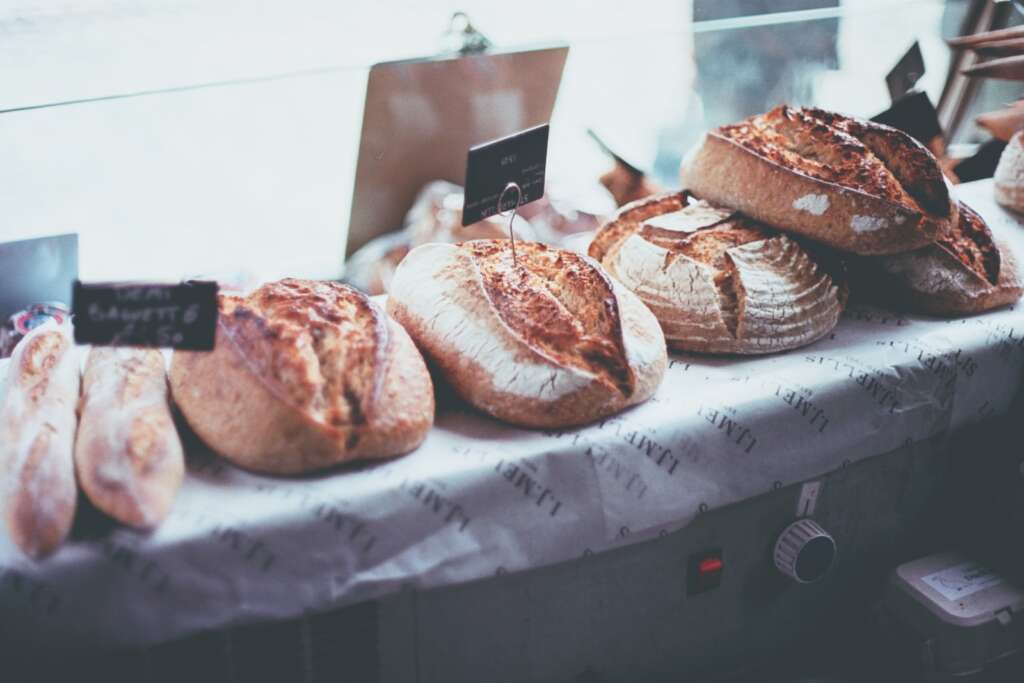 New Town, Old Town, or Southside:
People who look for nightlife and where to stay in Edinburgh. There are many live music pubs, art galleries, and theaters in Edinburgh, and a few places with a good proportion of nightlife establishments. If you're in Old Town, check out the Jazz Bar for live jazz, blues, funk, and other genres of music; Sandy Bell's for nightly folk music; or hit the dancing ground at Cabaret Voltaire or The Bongo Club. For challenging, modern play, visit the Traverse Theatre. For live R&B, soul, swing, and other genres, visit the Jam House.
Visit Tigerlily, The Bon Vivant, Titanic, and The Bramble Bar for cocktails. For real ales, go to The Oxford Bar. Southside offers various bars and pubs to suit different interests of the significant South Bridge highway and the surrounding side streets. Craft beer at Brewdog, folk music at gin cocktails at 56 North, The Royal Oak, and a lovely beer garden at The Royal Dick Bar are all nearby.

Stockbridge:
The former outlying village of Stockbridge, located 15 minutes northwest of New Town, has a low-key neighborhood vibe despite being close to many of Edinburgh's top sights. Stockbridge is primarily a residential area with many high-quality lodgings located around the significant Raeburn Place high street, lined with bars, cafes, charity shops, and delis.
On Sundays, the Water of Leith hosts a bustling farmers' market and street food market, while the Royal Botanic Garden is only a short stroll to the north.

Leith:
If you like to find " where to stay in Edinburgh for food" Edinburgh's port, located on the Firth of Forth, was established in the fourteenth century. The bustling port district, home to Her Majesty's yacht-turned-museum, the HMY Britannia, has few attractions but many atmospheres. Some of the top restaurants in the city, including Restaurant Martin Wishart, The Kitchin, and The Ship on the Shore, may be found amid the maze of small alleys where the Water of Leith empties into the Albert Dock Basin.
Along the Water of Leith's shoreline are some outstanding martini, ale, and whiskey pubs and a bustling market on Saturdays, second-hand shops, and vintage boutiques.

Dean Village:
If you are interested, where to stay in Edinburgh to feel well. This historic grain-milling village, which can be reached from New Town in only ten minutes on foot, is a world away from the hustle of central Edinburgh thanks to its charming cobblestone alleys, old, creeper-covered cottages, and the Water of Leith running slowly beneath lovely stone bridges.
The Scottish Centre of Modern Art and the tranquil riverbank route that meanders west are just a couple of the local attractions in this pleasant, primarily residential neighborhood that is a pleasure to explore on foot. New Town has the closest restaurants.
Related: The Best Time to Visit Belize: A Must-See Destination

Royal Mile of Edinburgh:
If you like to find where to stay in Edinburgh for sightseeing and the best areas. The route from Edinburgh Castle to Holyrood Palace is well-traveled and essential to each visitor's agenda. The Royal Mile, divided into the four streets of Castlehill, Lawnmarket, High Street, and Canongate, is the place to stay in Edinburgh if you want to visit its museums, cathedrals, bars, and restaurants. Although it draws tartan-filled gift shops, this is also Edinburgh.
Emanating from The Royal Mile is an eerie maze of winding alleyways, steep shuts, and secret cellars. Rubblestone tenements, blackened sandstone facades, and merchant homes comprise the architecture.

Edinburgh West End:
People are searching for where to stay in Edinburgh for great and main attractions. To the west of the city center is the capital's most populated and wealthy neighborhood, the West End. The Scottish National Gallery, Princes Street Gardens, and Edinburgh Castle are major tourist sites.
It would be best if you stayed in Edinburgh West End because of its fantastic architecture, which includes numerous ancient structures and magnificent Georgian homes. With many upscale designer stores and boutiques along Princes Street, the region is a hub for luxury retail.

Frequently Asked Questions:
Where in Edinburgh should you suppose to stay?
If you are looking for where to stay in Edinburgh. The ideal neighborhood in Edinburgh to stay in for its main tourist sites is the West End. To the west of the city center is the capital's most populated and wealthy neighborhood, the West End. Numerous popular tourist attractions, including the Scottish National Gallery, Edinburgh Castle, and Princes Street Gardens, are located there.
Is it preferable to stay in Edinburgh's New Town or Old Town?
Old Town is unquestionably the place to be for history enthusiasts. Old Town is completely immersed in history because it is (clearly) the older sibling of New Town by several centuries.
Are there costly expenses in Edinburgh?
Edinburgh was ranked as the third most expensive city in the UK, with high rents playing a significant role. According to a survey, Edinburgh is the 3rd most expensive city in the UK to live alone.
How long should you spend in Edinburgh?
If you want to explore all of Edinburgh's major attractions, two days should be enough time. Stay three days or longer for a more leisurely trip with a few museums or specialty tours.