8 Things to do in Diani Beach: Must-Experience Location
There are many best things to do in Diani Beach. Diani Beach, 19 kilometers south of Mombasa, along the Indian Ocean, is Kenya. With shallow waves close to the shore, the magnificent beach is around 10 kilometers long. It has an airport, making it reachable through direct flights from Wilson Airport or Jomo Kenyatta International Airport in Nairobi. Six times in a row, from 2013 to 2018, Diani Beach was chosen as Africa's top beach destination.
The top ten activities for a beach vacation in Diani, Kenya, will be covered in this post. We'll discuss various topics, including beach walks, skydiving in Diani, a trip to the Diani Beach Art Gallery, and more incredible things to do in Diani Beach. Put your seatbelt on, and let's discover what to do in Ukunda and Diani. Read the article to know the best and most enjoyable things to do in Diani Beach.
Playing Golf:
After all your beach activities, it's time to play Golf in the gorgeous gardens. Diani is proud to have a top-notch golf course from the most significant suppliers. The highly irrigated fairways wind between Cashewnut, Casuarina, and Pine trees, offering an exciting yet tricky playing surface.
The course may have 85 bunkers, large lakes, and a length of more than 6000 meters. Playing Golf is one of the most enjoyable things to do in Diani Beach. You can enjoy seeing different birds and monkeys while on the course. It is the ideal location for a family vacation or a golf day with friends.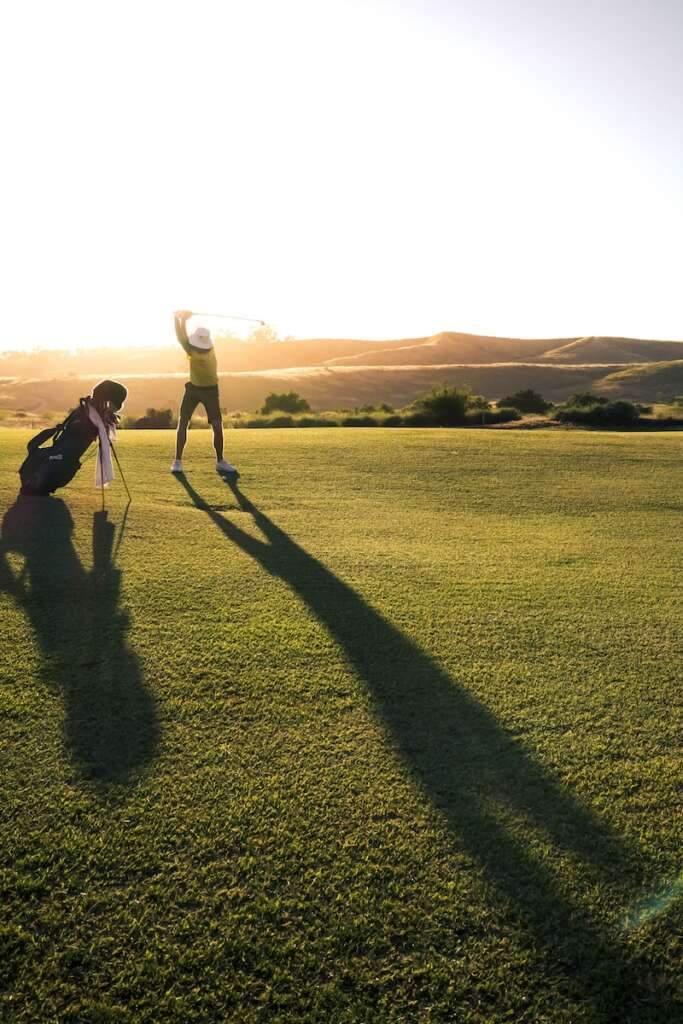 Shimba Hills National Park:
Will I depart Kenya, having never seen one of the renowned "big five"? I am aware that this is among the questions you have. Shimba Hills National Park is among the most incredible locations in South Coast Kenya to see wildlife. Diani Beach is only 45 minutes away from the second-largest coastal forest in East Africa.
A tour of Shimba Hills is one of the adventurous things to do in Diani Beach. Your thoughts will be freed from the continual water activities at Diani Beach as you drive through the hills and enjoy the picturesque scenery of nearby settlements. Some of the top wildlife attractions in this reserve include Sable antelope, Genet, and elephants.

Kongo Mosque:
One of Diani's most well-known tourist destinations is the Kongo Mosque. It is the oldest mosque in East Africa and was constructed by Arab traders in the fourteenth century. More astonishing is the continued regular attendance of Muslims there for prayer. Visit Kongo Mosque is one of the fun things to do in Diani Beach.
A lovely garden with large baobab trees that the Arabs planted surrounds it. Outside, you may see the Indian Ocean and the Kongo River. It is an excellently gorgeous location in Diani, Kenya, because of this view. One of the rare remaining examples of an ancient civilization is the Kongo Mosque. This is one of the few mosques made of coral that can be used. Their design powerfully evokes the coastal environment.
Related: The Best Time to Visit Alaska: Explore Fun Places, Good Weather, and More Activities
Chale Island:
Chale Island is 12 kilometers south of Diani Beach, in the middle of Msambweni Bay. The island serves as a worship site for the local coastal inhabitants and is more of a heed place than an island. Coral reefs wonderfully frame its stunning white beach, giving it a sanctuary for those looking for a more romantic experience.
Chale Island is one of the best things to do in Diani Beach and has much to offer, from its fully equipped water sports facility to interesting boat excursions. On the island, you may partake in various diving and water sports, including kayaking, local catamaran sailing, boat snorkeling, beach snorkeling, and game fishing.

Diving in Diani:
Diving the Crab at Nomads, Diani Marine, and Ocean Tribe are just a few of the dive shops on Diani Beach. Depending on the season, all of them will take experienced divers beyond the reef to dive with whale sharks, dolphins, turtles, rays, and even humpback whales.
Divers joining the sport can select from formal PADI qualifications or taster programs—many dive shops close during the rainfall season, from April to June. Driving in Danai is one of the fun things to do in Diani Beach. Diani has a season where whales and sharks can be seen from November to February.

Fort Jesus:
A short drive from Diani Beach, tour the renowned Fort Jesus to cap up your excursion. A historic tourist destination, Fort Jesus, was constructed in 1593 by Spanish King Philip II and Portuguese King Philip 1. In 2012, UNESCO declared it a World Heritage Site. A tour of Fort Jesus is one of the amazing things to do in Dinai Beach.
This was because it was distinctive and in better shape than many other historical sites from the 16th century. You have many more options to enjoy your vacation at Mombasa Diani Beach. You must decide which option best suits you. Holidaymakers who wish to make priceless memories should travel here.

Thieves Beach Bar:
Nothing compares to sipping your beverage while the waves gently lap at your feet. This sensation is provided by Forty Thieves Beach Bar & Bistro, among other things. You can enjoy relaxing music, water sports activities, and delectable food as party animals dance the night away.
The Mombasa Airport is one hour from the Forty Thieves Beach Bar. It is about ten minutes from the Diani Airstrips and is close to several Diani Beach lodging options, an 18-hole golf course, and shops. Visit Thieves Beach Bar is one of the great things to do in Diani Beach. Additionally, this pub is close to Wasini and the Shimba Hills Game Park.

Colobus conservation:
You can have a guided walk of the woodland where a troop of Colobus monkeys lives by going to the Diani Beach Colobus Conservation Center. I adore these long, bushy-tailed black and white monkeys.
Learn everything there is to know about the endangered primates and the work that Colobus Conservation conducts to protect them from poaching and traffic accidents. If you enjoy watching monkeys, you will be happy to see vervet, sykes, and baboons roaming about the grounds

Frequently Asked Questions:
 Is a trip to Diani Beach worthwhile?
Diani Beach, located in Kwale, Kenya, offers various experiences and attractions, making it well worth a trip. Diani Beach, located in Kwale, Kenya, offers various experiences and attractions, making it well worth a trip.
For what is Diani renowned?
One of East Africa's premier locations for water sports. Whatever your pace or ability level, Diani has plenty to offer. Activities include kayaking, jet skiing, windsurfing, kitesurfing, paddleboarding, and scuba diving.
What makes Diani Beach so well-liked?
The turquoise waters, water sports, and white sand beaches of Kenya's south coast, specifically Diani Beach on the Indian Ocean, are some of its most prominent features.
To visit Diani Beach in Kenya, what should I wear?
Bring a few T-shirts, shorts, or for the ladies, a few light dresses, swimwear, and sunglasses. However, checking the weather and preparing is always a good idea.