Where to stay in Malta?: An Unforgettable Vacation
Look here to see where to stay in Malta. With the help of our comprehensive area guide, learn where to stay in Malta. Discover the ideal neighborhoods and regions where to stay in Malta for touring and reserve your lodging in a handy area. Just south of Sicily in Southern Italy, the three-island beauty of Malta is located in the center of the Mediterranean. Your level of excitement will determine where to stay in Malta.
Because it is a sovereign nation and one of the smallest on earth with a size of only 125 square miles, it stands out from other mid-Med locations, unlike many other islands in this sea. You can't possibly hope to do justice to all of the sights and riches of this island in a single week-long visit because they are so densely packed into its sunny corners.
Sliema:
Sliema is an excellent area to shop while traveling because it is Malta's commercial center. Along with the neighboring town of St. Julian's to the north, it also houses some of Malta's more upscale and expensive hotels.
For individuals who enjoy a range of upscale and casual dining options, Sliema is a great choice for where to stay in Malta because it has a ton of both.
For people searching for hostels and backpacking in Malta, there are better neighborhoods to stay in, but it is an excellent option for those with upper mid-range to high-end budgets.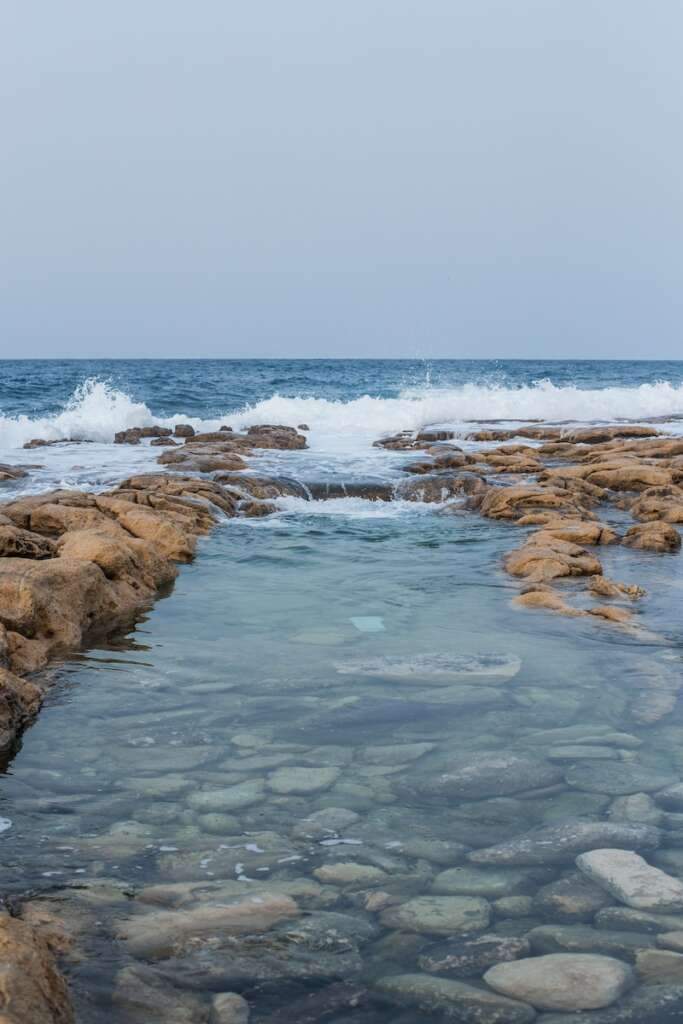 St Julian:
People who look for nightlife and where to stay in Malta. St. Julian's is a pleasant spot to stay in Malta because it was once a vibrant fishing town transformed into a high-end tourist hotel resort. The tallest structure in the area is called the Beckham Building, and David Beckham once owned a penthouse on the top floor.
Visitors will discover an excellent sandy beach at St. George's Bay on the city's northern edge, mainly numerous upscale four and five-star hotels, and a stunning seaside promenade that descends into Sliema. The town of St. Julians', which is nestled in between and surrounding two lovely bays, is made up of those two bays, and you can still see colorful Maltese fishing boats operating in both Spinola Bay and Balluta Bay.

Valletta:
Suppose you like to find where to stay in Malta for sightseeing. This is the walled fortress city that serves as Malta's capital. It is home to over 28 historic churches, Knights of St. John Inns, fascinating national museums, and several imposing strongholds and palaces.
From the Upper Barrakka Gardens, you can take in the free million-dollar views of Grand Harbour into the Three Cities and the majestic Fort St. Angelo, which still commands the harbor vantage points and is still held by the Knights of St. John (and is still home to them on the top floor of the three-story fort).

Mellieha:
If you are searching for where to stay in Malta for a beach vacation. Mellieha Bay, the beach capital of Malta, is wholly covered in hotels varying in price from mid-range to high-end, all located on the bay and beaches. The town itself is perched high above the seashore below on a hill.
The population of Mellieha, a lovely outlying town, is equal to that of the city. It was recognized as a 2014 European Union Visitor Destination of Choice and continues to be famous for tourists who prefer to avoid Malta's three main overrun tourism hubs.

St. Pauls Bay:
Find out where to stay in Malta for families. Bugibba, St. Paul's Bay, and Qawra are the three villages on St. Paul's Bay that make up the northern nightlife hub of Malta. Visitors can expect to mix with British partygoers, ex-pats, and hard-working people from the Balkans and Eastern Europe in this famous settlement with foreigners and local Maltese.
In terms of lodging, this region has long attracted travelers from Northern Europe and the United Kingdom who are on a tight budget. The region has eagerly given itself up to its calling as an entire tourist area and resort.

Marsaskala:
In modern-day Malta, there are only two other towns like Marsaskala, formerly fishing settlements along the coast. A sizable active fishing fleet is still operating in these waters, departing Marsaskala Harbor in the early morning hours before sunrise and returning each morning with a catch of the day sold immediately off the quayside.
The town, which has more guest houses and rooms for rent than hotels, has one or two mid-range hotels scattered across it. The town of Marsaskala is well-liked by beach-combing and backpacking crowds since it is situated astride not one but two bays: Marsaskala Harbor and St. Thomas Bay. Each harbor has a long and attractive promenade.
Related: The Best Time to Visit Belize: A Must-See Destination

Marsaxlokk:
Marsaxlokk, another active fishing community that exudes genuine seaside beauty, nevertheless resembles the fishing port, still the foundation of its locally based economy. Most of the people that live in this remote southern region are Maltese.
The number of days visitors increases the town's population as they arrive for the twice-weekly market, the renowned seafood restaurants lining the seafront walks by the sea, and views of the vibrant traditional Maltese seashore fishing fleet of small boats and a few larger ones.
The lack of hotels in this area is a shared characteristic between Marsaxlokk and Marsascala, its near neighbor to the south. The decreased demand for tourist lodging in lower to mid-range budget accommodations is satisfied by guest homes and available rooms for rent.

Gozo Island:
In this island nation, Gozo is unique. It is true to say that the sister island of Malta is "the land that time forgot." Visitors might expect to witness throngs of people relentlessly scouring the island and a donkey bringing a vegetable cart to Victoria, the capital. Despite being only around one-fifth the size of its larger neighbor, Malta, Gozo is only about one-quarter as populous.
As a result, travelers can go by car or backpack to their heart's content while taking in the island's sparsely populated beaches, lonesome green hills, deserted rocky cliffs, and Victoria, a fortress citadel capital. In some areas of Gozo, one can even enjoy a rural area alone, which is unusual in all the European countries with the densest population.

Frequently Asked Questions:
Which area of Malta makes the finest place to stay?
The most fantastic places to stay in Malta are Valletta, Sliema, Three Cities, St. Julian's, Mdina & Rabat, St. Paul's Bay, Gozo, and Marsaxlokk.
Where do visitors to Malta typically stay?
Bugibba/St. Paul's Bay/Qawra, Sliema/St. Julian's/Gzira and Valletta/Floriana are the top three places to stay in Malta when on vacation. The good news is that travelers can roam freely across Malta.
Which towns in Malta are the finest for vacationing?
The best vacation destinations include Mdina, Sliema, St. Julian's (San Giljan), Mellieha, Victoria (Rabat), Marsaxlokk, Dingli, and Gharghur.
What area of Malta is the most beautiful?
Malta's most attractive towns are Valletta, The Blue Hole, Mdina, San Anton Gardens, Popeye Village, Dingli Cliffs, Marsaxlokk, and The Three Cities.