Top Amazing Things to Do in Spain this Weekend: A Guide to the Best Activities
Top Things to do in Spain: The vibrant flea market at El Rastro in Madrid, Valencia's bustling Barrio del Carmen nightlife, Pamplona Bull Running's intrinsic fear, Buol's La Tomatina festival's pure joy, La Feria de Sevilla's flamenco festival's weeklong joy, or the enjoyment of tapas or wine, the constant fiestas or siestas, and of course, the Spanish language are what genuinely define Spain.
Of course, it might take a whole year to appreciate all of this, but it will be well worth it if you have the luxury of time. The nation is like a virus that, once infected, never leaves your blood, relentlessly reminding you of the extraordinary experiences you've savored while in that sun-kissed paradise on the Iberian Peninsula.
Balearic Islands:
Visit the best things to do in Spain is The Balearic Islands, which are made up of four tiny islands that are all significantly different from one another. They are situated in the Mediterranean, just offshore from the east coast of mainland Spain. It's all about partying until you pass out if you travel to Ibiza. Conversely, Menorca is more of a haven of peace and majesty.
Mallorca is a hilly island with practically all the amenities you'd want from a dream vacation spot. Beautiful beaches are available in Formentera, but there is only so much else. Together, the islands form the ideal combination similar to mainland Spain in that it is attractive, diverse, and exciting.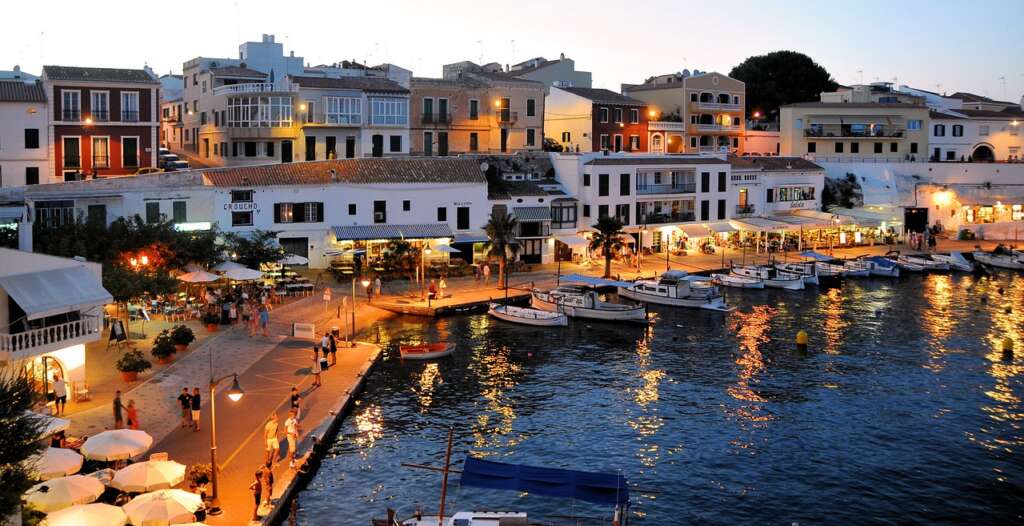 Mozequita de Cordoba:
Visit The Mezquita de Cordoba is the one of best things to do in Spain. It is also the best representation of Muslim architecture in Spain, with its marble flooring, enormous arches, gilded praying niches, jasper columns, and breathtaking Byzantine mosaics.
The cathedral and mosque in Cordoba's 10th century reflect the city's apex, ruled by a new emir named Abd ar-Rahman III. With its ethereal atmosphere and exotically opulent décor, it is unquestionably a marvel of the medieval world.

Costa del Sol:
Around 2 million tourists visit the Costa del Sol resorts annually to take advantage of the abundance of recreational, historical, and cultural attractions that dot the southernmost tip of the Spanish mainland.
With more than 300 days of sunlight a year and the benefits of nature at your disposal, it's nearly hard to miss a home run whether you're in Marbella, Benalmadena, Puerto Banus, or Torremolinos. A visit to Costa Del Sol is one of the unique things to do in Spain. Additionally, you may have your cake and eat it because Seville, Granada, Ronda, and Cordoba are only a short distance away.

Church of the Sacred Family:
Visiting the Church of the Sacred Family is the best things to do in Spain, And is fascinating partly because it has been a work in progress since it was founded in 1882. According to legend, the world will end when the church is finished, if it is ever finished. For this reason, it is also stated that architects will continue to strive for years to realize Gaudi's grand vision.
But perhaps a more practical explanation is that the idea was born out of regret for how materialistic modern Barcelona has become. As a result, it is impossible to describe the vision's beginning and conclusion points due to their complexity. However, the church is a beautiful example of architecture, so if you're in or near Barcelona, it should be at the top of your list of places to visit.
Related: Best Fun Things to Do for Couples in San Antonio in 2023  
Best Things to Do in Spain, Guell Park:
In Barcelona's Gràcia neighborhood, where it rests atop Carme, Parc Guell is a fitting reflection of what might be described as a bizarre dream. Other than the magnificent Sagrada Familia, Casa Milà, and Casa Batllo, which all decorate the city, it is a fantastic representation of Antoni Gaudi's unmatched genius.
When visiting this artistic wonderland, take your time and enjoy seeing the displays of color and shape as they settle on the mosaic benches. A tour to Guell Park is an enjoyable and fun things to do in Spain. Allow yourself to become lost in this fantastical universe that perhaps Spain's most daring architect has created.

Santiago de Compostela:
The apostle James is said to have died and been buried in Santiago de Compostela. It's a mesmerizing location, and even today, pilgrims throng to the ancient Way of St. James, which according to custom, leads from one's home to the majestic cathedral in the center of the Old Town. In 1985, the Old Town received the UNESCO World Heritage designation.
Visitors take in the reasonably somber ambiance around the several locations that honor the Saint, awe at the architectural marvels of the gleaming façade, and meander through the twisting, crowded streets. The city's streets beyond the historic district are busy with university students and tourists who enjoy dining in the various eateries that line the pavements.

Golden Triangle of Art:
Three of the most important museums in the nation can be found in Madrid's Golden Triangle of Art. Goya, Rubens, and Velázquez are all exalted in the Museo del Prado. Although the Museo Nacional Centro de Arte Reina Sofa devotes its interior to a sizable collection of Spanish artwork, Picasso's Guernica steals the show.
And even though the Museo Thyssen-Bornemisza is the least well-known of the three, it still holds some of the finest works from the Expressionist and Impressionist movements and American and European artists during the second half of the 20th century.

Guggenheim Museum:
When the Guggenheim Museum was first made public, it was immediately recognized as one of the most outstanding examples of deconstructed, postmodern architecture worldwide. You'll probably concur if you look at it from the outside.
However, whether anything found within will even come close to matching the structure's appearance will likely cross your mind as you look at it as one of the best things to do in Spain.
However, there's absolutely nothing to be unhappy about with both temporary and permanent exhibits of works created by Spanish and worldwide contemporary artists.

Frequently Asked Questions:
What is Spain's top tourist destination?
The Sagrada Familia, to start. Spain's most famous attraction and most pleasant spot is the magnificent Sagrada Familia Basilica in Barcelona. Over three million people visit the Sagrada Familia yearly, a world heritage site.
Why is Spain so well known?
One of the world's leading producers of wine is the best things to do in Spain. The sparkling wine Cava, produced in Catalonia, is another Spanish export well-known for being far less expensive than its French rival, Champagne.
How long should I stay in Spain?
You'll have more time to explore less visited areas of Spain in a week to eight days. You may go by car to less popular parts of Spain, like Galicia, in seven to eight days.
Spain is a costly country?
This is true if you intend to work from anywhere and earn in USD. Compared to the USA, Spain has a 123% lower cost of living overall. Rent, utilities, groceries, childcare, and health insurance are the expenses that vary the most.