Discover the Best cities to visit in Spain: Embark on a Spanish Adventure
Here we are exploring the best cities to visit in Spain. First, we discuss what kind of country this is. Spain is a colorful, engaging, and lively destination. Spain is the ideal location for a trip to Europe because it is rich in culture and history. Spain's top destinations cities you absolutely must view are listed here, regardless of whether you choose a relaxing, in-depth exploration trip. Or there are various sites to visit even if you only have 10 days in Spain. Each diverse and vibrant Spanish city has its distinct way of life, customs, and holidays.
The capital city of Madrid and Barcelona are the first two Spanish cities that come to mind when considering a trip there. These are the Best cities to visit in Spain. When discovering Spain's unique metropolitan surroundings and cityscapes, Barcelona and Madrid are merely the tips of the iceberg. Because of this, they are ideal locations to visit to learn about this European country in its true and accurate form.
Best Cities to Visit in Spain.
Madrid.
There are plenty of best cities to visit in Spain. One of Spain's top cities is Madrid, the country's capital. Madrid is a fantastic location for a quick weekend getaway or a European vacation. With elaborate architecture and immaculately maintained gardens and parks, Madrid exudes elegance and sophistication.
Madrid is a necessity for fine art enthusiasts. It is simple to understand why art lovers worldwide rush to Madrid to satisfy their cultural needs. Madrid is home to The Prado, filled with magnificent paintings dating back to the 12th Century. The park is a terrific place to get away from the hectic city center of Madrid because it has extravagant water fountains and a lot of lush vegetation.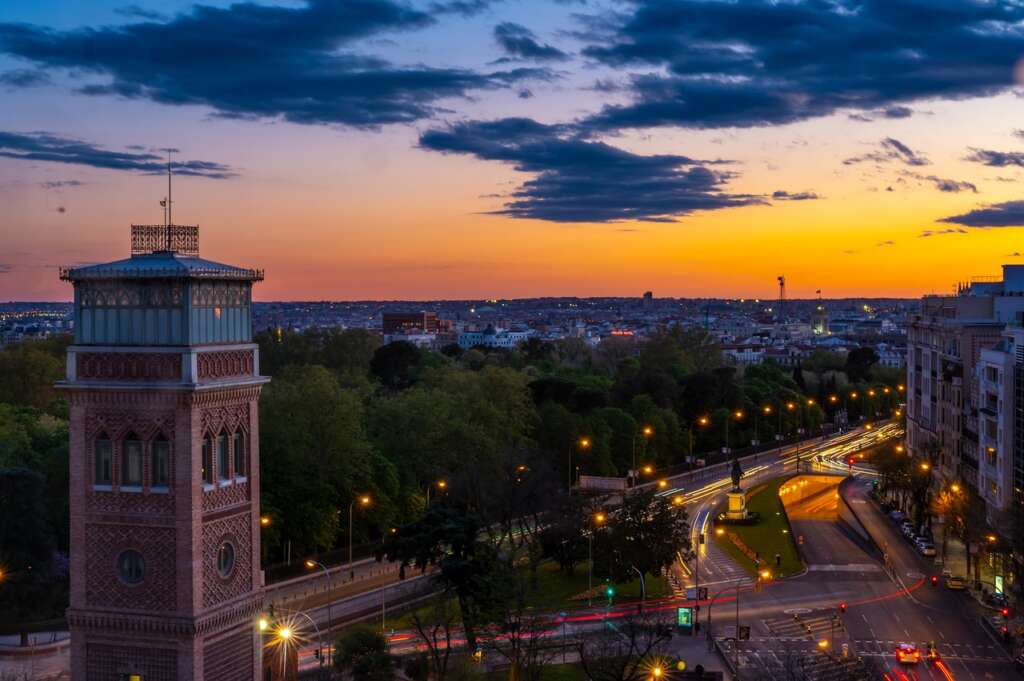 Barcelona.
There are many large & best cities to visit in Spain. The second-largest city in Spain is called Barcelona. Barcelona, a city in the Catalunya region of Spain, offers the ideal fusion of tradition and modernity in a cosmopolitan metropolis. Barcelone is one of the best cities to visit in Spain. Bright, vivid, and unforgettable Barcelona is beautiful and offers stunning city views around every corner! Football fans throng to Camp Nou in Barcelona, the home of the renowned Barcelona FC, to witness the Barça boys perform wonders on the pitch.
Bars and nightclubs line the streets, and music is played till early morning. Go to Barcelona if you want to party! Barcelona has excellent nightlife, and take advantage of the Gaudi-inspired architecture.

Seville.
Seville is included among the best cities to visit in Spain. Seville, the capital of the Andalusia region and the third-largest city in Spain, is located. It is well-known worldwide for being the birthplace of traditional flamenco dancing. Visit the Triana neighborhood and follow the action to learn this ancient dance or observe the performers.
Seville's Gothic cathedral and the Alcázar Castle complex are other important landmarks and attractions. The complex of Alcázar Castle was built under the Moorish Almohad monarchy and had a fascinating past. The 18th-century bullring known as the Plaza de Toros de la Maestranza, where man has battled the beast for centuries in the ultimate test of strength and courage, is another must-see location in Seville.

RELATED: Free Things to do in Chicago, Explore Places, Zoo, Museums, and Shows.
Bilbao.
Only 350,000 individuals live there. Bilbao is included among the best cities to visit in Spain. Unfortunately, Bilbao, a little port city in Northern Spain, is frequently overlooked during a quick tour of the country. The capital of Spain's Basque Country, Bilbao, combines classic Spanish architecture with tall buildings in the city center.
Built in 1997 by Frank Gehry, the Guggenheim Museum is Bilbao's most popular tourist destination. The museum's contemporary, undulating titanium structure houses contemporary art. Experience genuine traditional flamenco in a location equally well-liked by residents and tourists: last-minute bookings and free cancellations.

Granada.
Look no further than Granada if you want a more relaxed yet authentic Spanish experience. This relaxed city offers breathtaking Sierra Nevada mountains and the Alhambra vistas. Gaud positioned Barcelona as one of Spain's top cities. The star of the program is La Sagrada Familia, the most well-known unfinished church in the world. But if what you see appeals to you.
If you're fortunate enough to have three days in Barcelona, you can also see other sights a little more away. Tibidabo, a hilltop amusement park, offers hours of family entertainment, while Montjuc Hill is a hub of vistas, sports, and culture.

Malaga.
Beaches, Moorish architecture, and close closeness to nature make Barcelona one of the best cities to visit in Spain. Another city in the southern Andalusian region is Málaga. However, you can enjoy the Spanish coastline and its rich cultural and architectural history this time. However, a much loftier peak with sweeping vistas of the castle partly undermines the Alcazaba. Although reaching the top of Gibralfaro is a challenging hike, the reward is undeniably worth it.
The Museo Picasso Málaga is a milestone since it is where Pablo Picasso was born. The National Park Sierra de las Nieves and the Natural Park Montes de Málaga are also close by Málaga. Rather paddle? Make a kayaking trip for the morning at the less well-known Cabo de Gata Njar Natural Park.

Valencia.
Valencia is added to several best cities to visit in Spain. Valencia, a city on Spain's southeast coast, skillfully combines old and new. Many futuristic museums and tourist destinations in the city of arts and sciences may be found. The state-of-the-art aquarium Oceanographic, the planetarium La Ciutat, and the science museum Musèu de les Ciències are all available for your consideration.
The old town center, in contrast, is home to numerous historic churches and the remnants of the old, ancient city walls. The hub is Virgin Square (Plaça de la Mare de Deus), where you can visit the cathedral & ascend to the top of the bell tower for a panoramic view.

Frequently Asked Questions.
What makes Spain such a fascinating country to travel to?
The Top Motivators for Traveling to Spain. Spain is a beautiful destination for several reasons, including its world-famous festivals, coveted blue flag beaches, exciting nightlife, and delicious cuisine.
When visitors come to Spain, which city is the most well-liked?
Spain's most famous city is Barcelona. Regarding liveability, the city frequently ranks among the top cities. This city is also one of the world's fashion capitals and offers not just fashion but also lovely weather and architectural features.
For what is Spain renowned?
Spain is one of the world's top producers of wine, from fortified sherry to barrel-aged Rioja. The sparkling wine Cava, produced in Catalonia, is another Spanish export well-known for being far less expensive than its French rival, Champagne.
What are the famous and best cities to visit in Spain?
Barcelona is a favorite and the most visited city in Spain, followed by Madrid, Seville, Valencia, Granada, Málaga, Córdoba, and San Sebastián.