9 Greatest Things to do in Columbia, Missouri
Columbia, Missouri, a hip college town in Missouri, was founded in 1821. In the state's geographic center, the city provides expansive vistas of its stunning scenery. With all the conveniences of a big metropolis and the charm of a small town, Columbia is the ideal place for exploration and discovery.
The city has attractions, including admirable natural areas, exquisitely curated museums, live performance venues, ballet companies, and more. In addition, more than 130 wineries in Columbia provide delicious regional wines and finger-licking BBQs. The city also holds many events yearly to amuse residents and tourists.
Tour the Charming Streets of Columbia.
There is much to see and enjoy in Missouri's gorgeous city of Columbia.
It is the perfect location to tour on foot.
Stroll about the lovely city to take in its magnificent splendor.
You can also find the lesser-known but higher-quality stores, eateries, cafes, and other attractions that are exclusively accessible to residents.
Your mind and body will unwind after taking leisurely, lengthy walks around Columbia's charming streets.
Hang out in style.
The architecture and culture in this collegiate town are outstanding.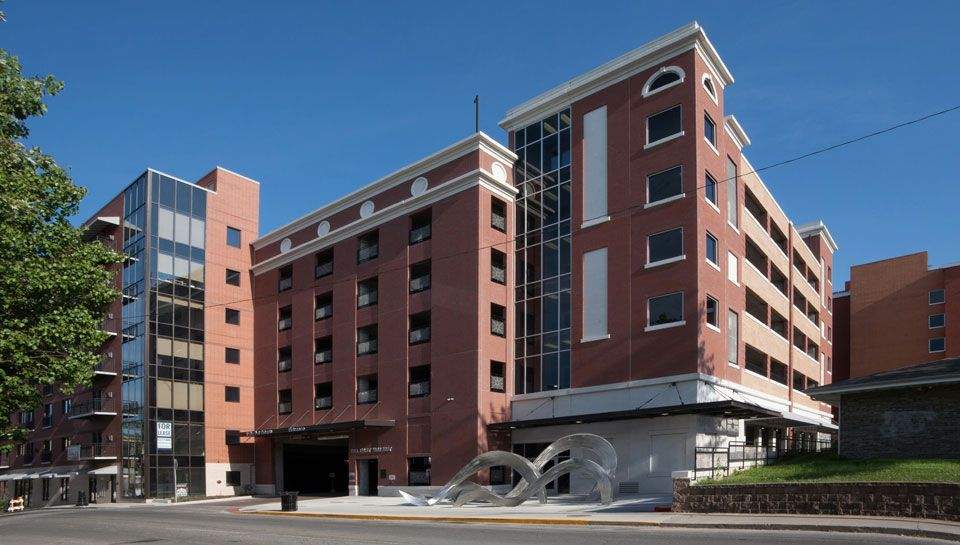 Outdoor Activities of Columbia, Missouri at Stephens Lake Park.
Visit Stephens Lake Park to take in the serene setting and breathtaking. Vistas. Stephens Lake Park, one of Columbia's crown jewels, has multi-use trails, playgrounds, picnic spots, and a vast 11-acre lake. Non-motorized boats, a seasonally open swimming pool, and access to fishing are also available in the gorgeous Park. Its immaculately kept green spaces are ideal for a picnic, fishing trip, or stroll. Enjoy the mesmerizing views of the area and the waterfall.

The Cosmo Park of Columbia Missouri:
The largest municipal Park in Columbia is Cosmo Park. It has many sporting grounds; it is 533 acres in size and has a variety of amenities, such as a skateboard park, tennis courts, a baseball field, football fields, a golf course, and more.
Many pathways are excellent for cycling, walking, and hiking. The Park is the place for the city's annual amateur athletic competition, the Show-Me State Games. Cosmo Park is neat and well-kept, and you will undoubtedly appreciate having a picnic there in the beautiful surroundings.

The Museum of Art and Archaeology of Columbia, Missouri.
The Museum of Art and Archaeology, run by the University of Missouri, hosts temporary and permanent exhibitions on the institution's campus. More than 14,000 ancient artifacts are part of the permanent collection, carefully maintained in the five galleries. Excellent collections of antiques and artifacts from antiquity, particularly those from the Greek and Roman cultures, are available.

Amazing Art League Displays and Exhibitions of Columbia, Missouri.
A gallery called Columbia Art League exhibits the work of both regional and international artists. Since its recognition in 1959, it has become essential to the city's creative and cultural scene.
Ceramics, woodwork, glass, and jewelry items are included in the displays and exhibits, along with photography, fiber art, oil and watercolor paintings, and more. Most of the items on the exhibit are even for sale.
Additionally open to visitors are the nighttime art sessions held at the gallery. In June, the gallery sponsors the Stephens Lake Park fine arts festival Art in the Park. See the creations of gifted artists in many media at the Columbia Art League.

Hiking at the Grindstone Nature Area of Columbia, Missouri.
The Grindstone Nature Pace is a 190-acre park with rich vegetation and picturesque vistas within a short distance from the University of Missouri in Downtown Columbia. Since your dogs do not need to be on leashes in this natural area, it is a popular destination for dog owners.
Except for the Hinkson Creek Trail, a favorite route for bicyclists, they are free to roam the lovely grounds and explore the entire Park. The Park also features a planned picnic area with lovely scenery and many paths to hike, cycle, run, or walk in Columbia's natural beauty.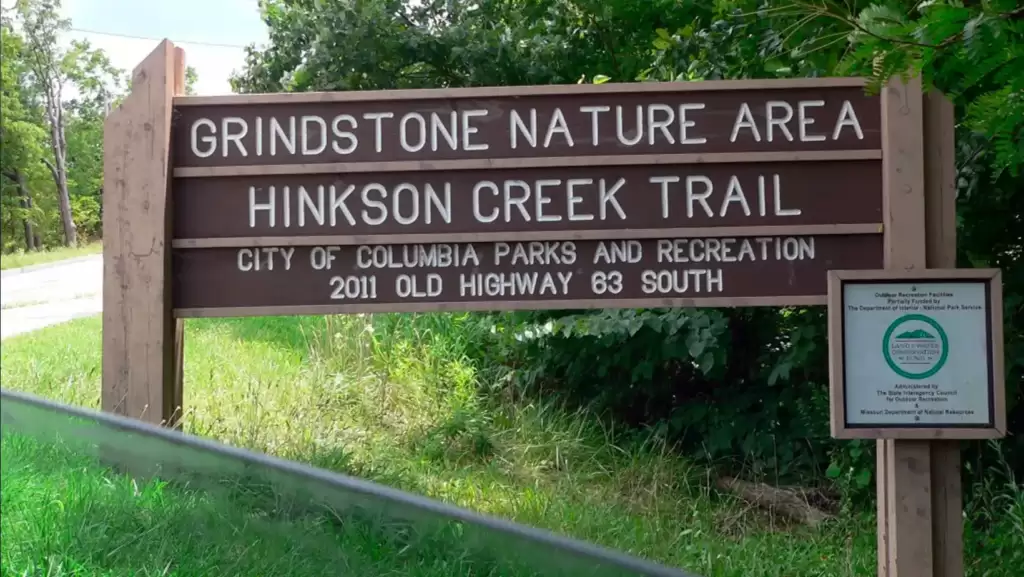 Also Read: Wonderful Things to Do in Rochester Minnesota 
Columbia, Missouri Finest Wines, and Beers.
Despite appearances, Columbia Missouri is well known for its wines and breweries.In the past, it was the second-largest wine-producing state in the USA. This is home to some of Missouri's more than 130 wineries. The most well-known wineries in the area are Dale Hollow Winery, Serenity Valley Winery, and Les Bourgeois Vineyards.
There are many breweries in Columbia where you may sample fantastic craft beers from nearby breweries. Broadway Brewery is among the city's top breweries, Bur Oak Brewing Company and Logboat Brewing Co. Visit these vineyards and breweries to sample some of Columbia's best beers and wines.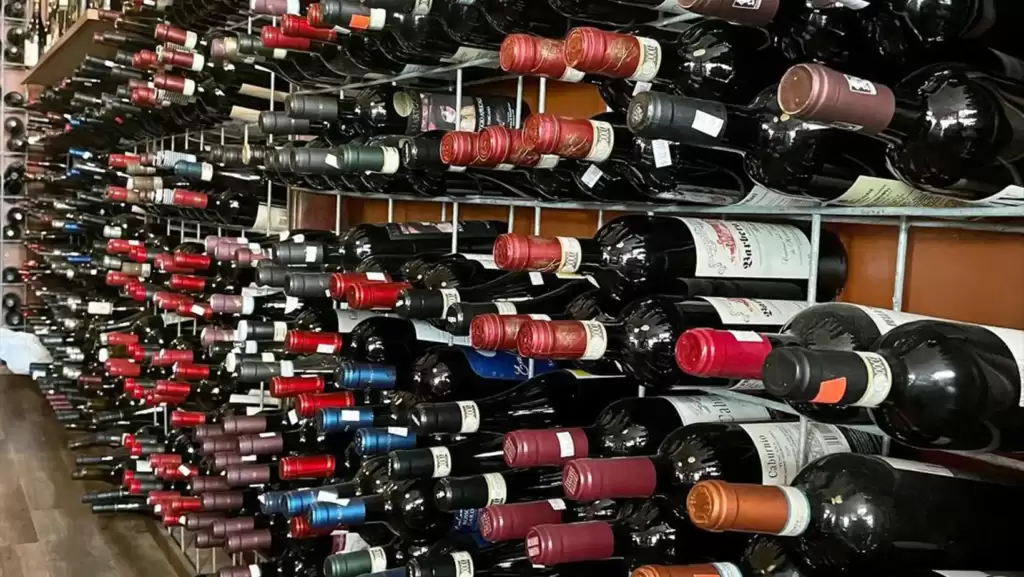 Columbia Missouri Exciting Festivals.
Every year, several exciting festivals were organized. is one of the area's most well-known and elaborate festivals in October. Other notable festivals include Salute to Veterans Memorial Day Weekend Celebration in May, Show-Me State Games in June and July, Art in the Park in June, Heritage Festival & Roots N Blues N BBQ Festival in September, Craft Show in September, and Show-Me State Games in June and July. To experience Columbia's culture and have an excellent time, attend at least one of these festivals.
Shop at Columbia Missouri Farmers Market.
You can discover the most incredible and freshest local produce at Columbia Farmers Market. Every Saturday at Agriculture Park on West Ash, this year-round market is open only to regional farmers and artisans; additional market days on Wednesdays are also offered from May to September.
It has expanded since its first year of operation in 1980 and today boasts more than 80 vendors from all over Columbia and the surrounding territories.
Additionally, the market was ranked first among all farmers' markets in the Midwest, the entire country, and Illinois in 2021.
Various seasonal fresh fruits and vegetables, farm-fresh eggs, coffee blends, and other food items like wagyu beef, wild purslanes, and Ayurvedic herbs are available. You can also browse a variety of plants and homemade crafts while enjoying beautiful meals sold by food trucks. At the Columbia Farmers Market, you may take advantage of other special events, live music, and kid-friendly activities.

FAQ:
What is Columbia, Missouri, known for?
Due to its traditional beauty and concentration on education, Columbia has been referred to as the "Athens of Missouri" but is more usually abbreviated as "CoMo."
Is it to travel to Columbia, Missouri?
Columbia is ready to satisfy your vacation desires with attractions that will take your breath away, incredible art, performances, entertainment, history just waiting to be discovered, and a thriving nightlife scene.
Is Columbia, Missouri, a college town?
The distinctive Midwest metropolis of Columbia, Missouri, offers a unique combination of refinement and small-town charm.
Is Columbia, Missouri, a tiny town?
The American Institute for Economic Research claims Columbia, one of the top 10 well-known college towns in the US, mixes small-town amenities, a sense of community, and a low price of living with big-city culture, resources, and activities.