Planning Your Dubai Adventure: When to Visit for Optimal Weather and Unforgettable Adventures
One of the undoubted gems of the Middle East in Dubai, which we think should be on serious travelers' bucket lists. But understanding the right time to go to Dubai is essential to having a good time without squandering money (it is costly, after all).
As you negotiate the new environment, you'll also want to consider regional traditions and customs. We'll teach you the ideal times to visit, what to do while there, and how to stay out of the heat.
This information will help you make a smart decision and make the most of your stay in Dubai if you have been on the fence or are hesitant to come. Let us assist you in planning the trip of your dreams.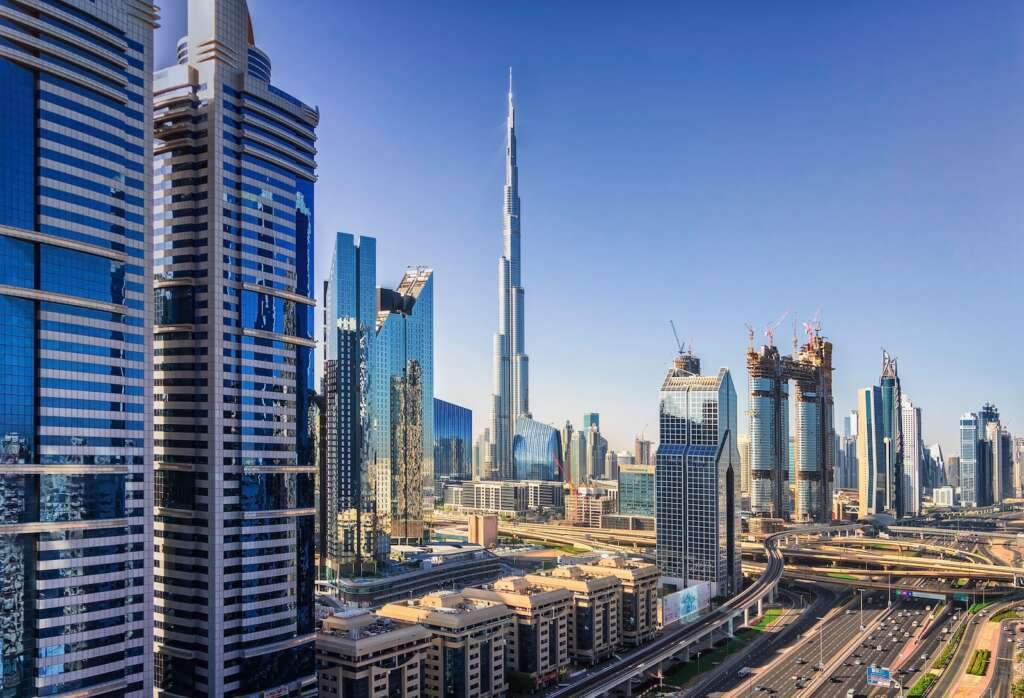 November-March
Winter in the state is the ideal time to laze around on the beautiful white beaches of the Persian Gulf since daily highs range from the upper 70s to the low 80s. You won't be alone, though: You should book a hotel a month in advance to ensure availability as sun-seekers worldwide travel to the state to enjoy the emirate's pleasant climate.
Beach lovers should also know that the country's rainy season runs from January to March. There may be a few drips here and there, but showers rarely last very long.

April-October
You shouldn't be surprised when Dubai says goodbye to its visitors throughout the summer. Highs at this time of year are in the 100s, and even though there isn't much rain, humidity levels are frequently around 90% or more. Any outdoor activity, including a day at the beach, would be intolerable in this weather.
Avoid being outside for prolonged periods, especially during the day, wear lots of sunscreen, and drink plenty of water to prevent heat stroke. It's great news that you don't have to worry while making hotel reservations.
Prices will often be somewhat less expensive than they are during the busy season. Remember: Business hours are shorter than other times of the year, and Dubai's nightlife scene is less during Ramadan. Muslims fast throughout Ramadan, refraining from eating, drinking, and smoking between dawn and dusk. The dates might vary since Ramadan is observed according to the lunar calendar.

Cheapest Time to Visit Dubai
Dubai's summers are scorching, but they are also the least expensive time of year to travel there. June is the economic month to travel there, according to Skyscanner. During the summer, you may also discover lots of discounts on lodging and travel-related activities.
Be ready for extreme heat waves if you travel to the state in the summer. It's a good idea to schedule many inside activities and limit your time outside.
The summer months, however, could be the greatest time for you if you're interested in shopping or taking advantage of Dubai's renowned culinary scene. Be as compliant as you can with your trip dates.
You may search within a date range using applications like Skyscanner and Google Flights. Layovers or flights with numerous legs are frequently less costly. For the most incredible deals, make your hotel reservations far in advance.

When to Visit Dubai to Avoid Crowds
The least crowded season to visit the state is the summer, but you may also avoid the crowd by going during a religious vacation. For instance, Dubai often has peace and quiet during Ramadan, between April and May.
Keep in mind that it is a holy city, making it even more crucial to observe traditions during very religious occasions like Ramadan. Even while the month of Ramadan is not the busiest for tourists to Dubai, Eid al Fitr, which falls after Ramadan, may be quite crowded.
Three days long and a time of celebration, Eid is when most people in Dubai will be out and about. On the other hand, going to a real Eid al-Fitr may be entertaining.
Even though the summer is much less crowded, you could encounter people at night as the sun sets. Dubai's nightlife is often relatively active throughout the year.

Relative: The Ultimate Guide to ST. Thomas All-Inclusive Resorts
Worst Time to Visit Dubai
What you want to do while there will determine the worst time to visit Dubai. Avoid traveling to the Arabic country in the summer, or even in the late spring and early autumn, if you enjoy outdoor activities but dislike the heat.
In contrast, you may absolutely benefit from summertime specials if you'd rather spend most of your holiday indoors. If you want to save some money, stay away during the winter when hotels and excursions cost more.
Traveling During Winter
It's considerably cooler outside, so you may engage in outside activities.
Additional tasks remain.
Everything inside is still available to do.
Traveling During Summer
It offers better value.
Malls and other indoor attractions are currently operating.
Evening excursions and trips to the desert are still possible.

FAQ
Which month is the off-season in Dubai?
Dubai is a desert, its scorching summers make it hot, and humid, and perhaps the worst time to visit Dubai is from around June to August. Travel-wise, Dubai's low, or off, season is during summer, which also happens to be one of its cheapest seasons.
What is the cheapest time to visit Which month is off-season in Dubai??
The most affordable season for tourism in Dubai runs from April through October when airfare and accommodation rates are at their lowest. The greatest time to come to Dubai is in the winter since it gives visitors the chance to really enjoy their trip and explore the city.
Which month is rainy in Dubai?
In the winter months between November and March, it rains mostly in brief downpours with sporadic thunderstorms. Only 25 days a year on average see rain. The rainiest month in Dubai is February, with an average rainfall of 35 mm (1.4 in).
Why is Dubai so cheap in August?
From May through August, when temperatures spike, fewer people are there and hotel rates are lower. If you prefer intense heat or want to spend most of your time indoors at air-conditioned shopping malls, this is a great time to travel.