Where to Stay in Dubai? Explore the Best Areas, Beaches, Hotels, and More
Are you looking for where to stay in Dubai? You've just located them! In this article, we've included all the top places to stay in Dubai and lodging alternatives for every price range. Dubai is a sizable city with attractions spread out all around it. Understandably, picking the ideal hotel for your trip to Dubai can make you a little anxious, especially if it's your first visit.
This post has something for everyone, whether you're a first-time tourist to Dubai who wants to experience the beauty of Dubai Marina, a budget traveler who wants to visit this concrete forest without breaking the bank, or even a couple searching for a romantic retreat! The most excellent method to budget effectively is to choose where to stay in Dubai. There are numerous opulent resorts and hotels.
Deira:
Deira, which lies off the Persian Gulf, is a terrific spot to stay in Dubai, even though it might not have the same glamour as some other areas on this list. It is very firmly based on tradition and history. It is near Bur Dubai and essentially a stretch of the Old City. Deira has grown significantly in the last ten years from a historically commercial district to a thriving tourist and economic hub.
While there are remnants of the past to be seen in the local markets and landmarks, progressive cuisine and modern architecture are starting to thrive. However, be ready to enter a packed (and frequently raucous) environment where charismatic Deira locals exhibit their multiculturalism and multifaceted world.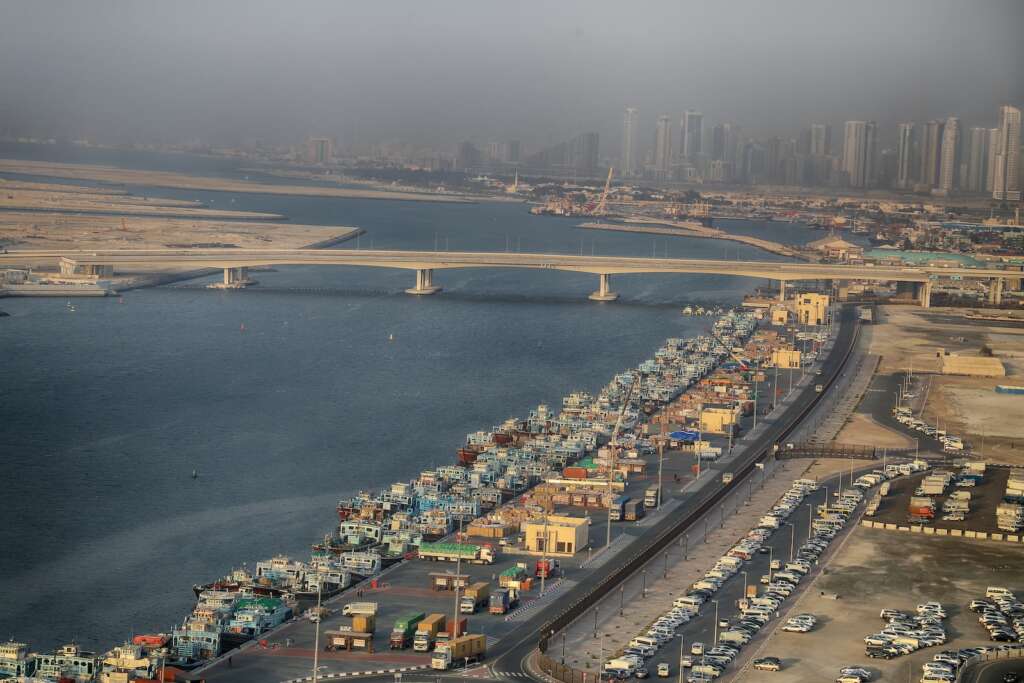 Bur Dubai, a Tradition and History Modern Hustle:
If you are looking for where to stay in Dubai, Bur Dubai is the best place for having fun. Bur Dubai, west of Dubai Creek, is frequently called the "Old City." As Dubai's most famous historical area, Bur Dubai transports visitors back to the early Arabian era, when residences were bordered with shady palm trees and wooden abras that sailed the seas.
In reality, this is where contemporary Dubai as we realize it began, and it continues to be the location of numerous significant landmarks, museums, and antiquities. Besides providing various activities, Bur Dubai is a fantastic and reasonably priced place to spend time in Dubai. Bur Dubai is a must-stop since it is less hectic than the center but vibrant and busy. The Al Fahidi Cultural Neighborhood, known initially as Bastakiya Quarter, will appeal to history aficionados.

Trade Center Dubai:
The Trade Center neighborhood of Dubai is comparable to the World Trade Center in New York City and is also known as the Dubai Financial Centre. Dubai's Trade Centre, however, is contemporary, cosmopolitan, and opulent, in contrast to the stodgy image of Wall Street, and it's where Dubai's power brokers make their moves. Most people are Search about for where to stay in Dubai. The Trade Center is the best place to stay.
With 38 floors and a height of 184 meters, the Dubai World Trade Center Skyscraper dominates the neighborhood and serves as the area's focal point. The tower welcomes about 3 million visitors annually and frequently holds international events, congresses, comedy shows, and concerts. This is the perfect activity for the whole family, especially during the sweltering summer months. Because the World Trade Center in Dubai is such a popular destination,

Dubai Marina, stay in Dubai for Nightlife:
The Dubai Marina neighborhood is opulent, glitzy, and waterfront, making it a luxurious and relaxing destination. Dubai Marina is a manufactured canal city that stretches along the Persian Gulf coastline and is home to some of Dubai's wealthiest citizens. Visitors from all backgrounds are welcome despite the area's elite aura created by its spotless sands and transparent environment.
Shiny yachts, tall skyscrapers, and even a few celebrities might be seen as you wander along the promenade beneath the shade of palm trees. The Dubai Marina is known as the "tallest block in the world" due to its glistening high towers. Additionally, many foreigners live here in the roomy new residences cropping up yearly.

Jumeirah Beach Residence:
Jumeirah Beach Residence, Dubai's top beach resort and one of the city's newest constructions, is warm, sandy, and restorative. This region is close to Dubai Marina. Along the waterfront are several sizable hotels and resorts and many dining and retail options. The Jumeirah Beach Residence region is an opulent, multipurpose community featuring hotels, apartments, and many entertainment options.
Related: The Best Time to Visit Thailand (2023): What to Expect?

Al Barsha, Stay in Dubai for family fun and Budget:
Al Barsha, often called by the locals simply "Barsha," is peaceful, residential but also vibrant and thrilling for tourists. Al Barsha has undergone a significant transformation recently due to significant real estate developments, even though it may reflect a different energetic lifestyle than Downtown Dubai. Al Barsha was a sizable area with undulating dunes, a single primary road system, and few homes or businesses.

Palace Downtown, Stay in Dubai for Luxury Hotel:
People search for where to stay in Dubai for luxury Hotels. Unquestionably, this is one of Dubai's most exquisite hotels. The Fountain of Dubai and the lake encircling the Burj Khalifa may be seen from Palace Downtown, which is situated in a classic palace estate.
It offers a gym with a private trainer and a spa with an Arabian theme. The guest rooms at the Palace Downtown Hotel are decorated with contemporary Middle Eastern accents and have balconies and opulent bathrooms.

FAQ:
In which Dubai region should you stay?
The most significant places to stay in Dubai include Downtown Dubai, The Palm, Dubai Marina & JBR, and Deira.
Where is the ideal location for a first-time visitor to stay in Dubai?
For visitors to Dubai for the first time, Downtown Dubai, Jumeirah Beach Residence & Dubai Marina, Bur Dubai, Jumeirah Palm, Al Fahidi & Deira, and Al Barsha are the best neighborhoods to stay in.
What part of Dubai is the least expensive to stay in?
People search for where to stay in Dubai on a budget. These locations are the most enjoyable for families on a budget. Al Sufouh, Dubai Marina, Al Barsha, Muteena, Al Fahidi, and Jumeirah Beach Residence
What month is the least expensive to stay in Dubai?
Typically, September is the most affordable month to travel to Dubai.