Best Time to Visit Australia (2023): Best Season & Climatic Conditions.
In this article, we are exploring the best time to visit Australia. There are so many stunning locations on our continent within various time zones. Because of this, it's not as simple to say when is the ideal time to travel to Australia. It depends on your interests, tastes, financial situation, and—most importantly—your preferred climate. Sydney's beaches look like nirvana from December through February. Australia's summer months are the best time to visit Australia outside, swim at the beach, or hike Tasmania's Overland Track.
Melbourne gets ready for a Formula 1 Grand Prix from March to May during the fall season while blazing leaves illuminate Canberra. Read the complete article to determine the ideal time to travel to Australia.
Explore the Best Season.
May to October is the dry season, featuring clear blue skies and days that shine with brightness. Darwin's outdoor market, events, and movies are fantastic to check out now. The hot and muggy weather of the wet season lasts from December to March, is the best time to visit Mexico, including some rainstorms. Some groaning waterfalls may be seen in Litchfield and Kakadu National Parks, where the water levels are at their maximum. Alternatively, you may fly to Katherine George to see some stunning Australian waterfalls.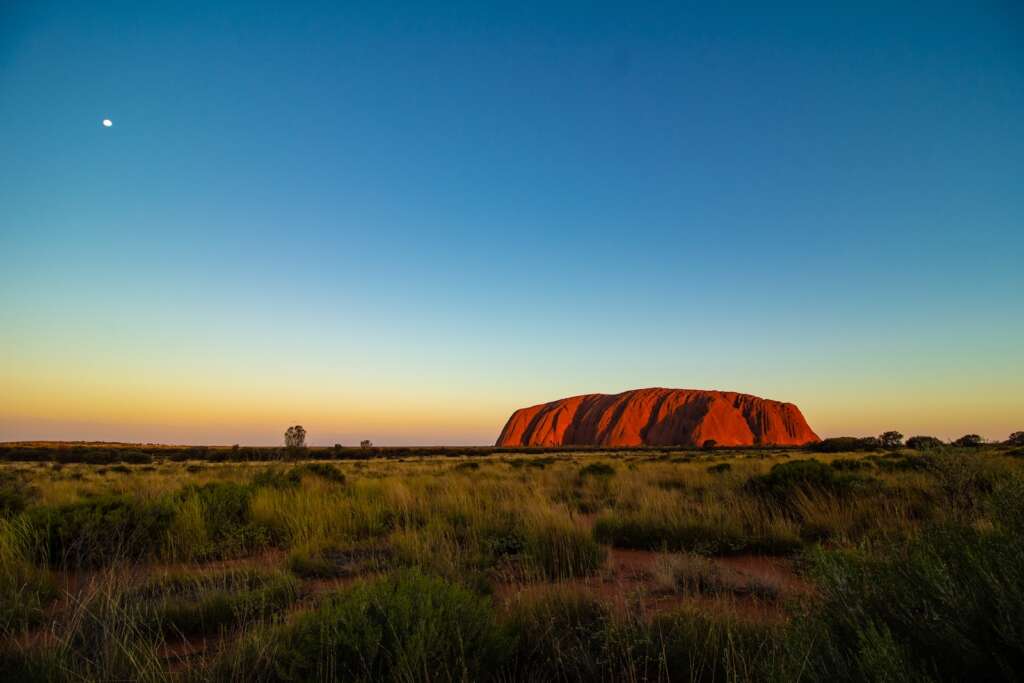 Cheapest Time to Visit Australia.
Here we are exploring the cheapest & best time to visit Australia. Although flying to Australia is typically one of the most expensive options, you can get fantastic discounts if you want to have a layover in New Zealand, China, Singapore, or another regional hub. Airlines like Jetstar (Qantas' low-cost carrier) and Virgin Australia frequently advertise great domestic offers, and lodging costs can drop dramatically during low and shoulder seasons, which vary from region to region. In the winter, when there is still a lot to see, such as Vivid Sydney, when famous buildings are lighted by unique light installations for several weeks, city breaks in southern cities are frequently less expensive.

Summer season:
Australia has summers from December to February, which is the best time in Australia for some activities.
Temperature: The typical summertime temperature is between 15 and 30 degrees Celsius.
Weather: Australia's summers are swelteringly hot, with waves of heat that will dry out your skin.

Meaning: This is the time of year for prestigious cricket competitions and Australia's well-known New Year's Eve celebrations.
Why you should travel right away: Take a stroll along Australia's coastline and take tours to national parks, golf courses, vineyards, and day spas in different parts of the country.
Before your trip, be aware that this is the ideal time to connect closely with Australia's wildlife.
Autumn in Australia.
The autumnal period runs from March to May, the best time to visit Australia for some activities.
Temperature: In Australia, fall temperatures range from 10 to 15 degrees Celsius.
Weather: The environment is fresh and ideal for beach hikes.
Meaning: Melbourne has numerous food and wine festivals, fashion weeks, and the renowned Melbourne Grand Prix.

l Why you should go now: The Murrumbidgee River Corridor is the finest camped along this time of year. Additionally, watch for white water rafting on Tasmania's Wild West coast.
Consider this before you travel: This is the busiest travel season for tourists to Australia, and the nation is overrun with them.
Winters in Australia.
Australia's winter season begins in June and lasts through August, the best time to visit Australia for some activities.
Temperature: In Australia, wintertime temperatures typically range from 15 to 26 degrees Celsius, with occasional highs of 30 degrees.
Weather: These are Australia's coldest months, with brief downpours and frigid breezes that permeate the air. Australia's coldest month is July when daytime highs are only 12 degrees Celsius.

Meaning: Because Australia celebrates Christmas in August, the nation is vibrant and colorful.
Why you ought to go right away: In the Australian Alps, it is the ideal season for snow skiing and other winter sports.
Spring in Australia.
September through November are the spring months in Australia and is the best time to visit Australia.
Temperature: The typical springtime temperature ranges from 11 to 23 degrees Celsius.
Weather: Australian springtime days are noticeably warmer than summertime, but the humidity is not as high.

Meaning: The celebrations and festivals staged in the spring bring the entire nation to life.
Why you should go right away: Australia's sea kayaking, surfing, and canoeing are all at their best. You can also travel to Kangaroo Island to see the Australian wildlife during this time. Watch for the Melbourne Cup's jazz, blues, and opera performances. The best time to visit Australia is now.
Events & Festival.
New Year's Eve in Sydney, December/January, is the best time to visit Australia. World-famous fireworks display at Sydney Harbour while the entire city celebrates all night. Melbourne's Australian Open in January. Enjoy the excitement as the world's best tennis players compete in one of the most important tennis events in the world. January: Australia Day, observed worldwide. As Australia celebrates its founding, fireworks, street celebrations, and parades are abundant. Festival in Adelaide in March. It is one of the most significant cultural festivals, honoring opera, theater, dance, and music.
Related: A Guide to the Best 8 Things to Do in Wellington

Great Barrier Reef.
The Great Barrier Reef is one of Australia's top tourist destinations. It is warm all year long and is in North Australia. Although tropical rain breaks up the heat in the summer, temperatures can be extremely high. The wet season is also highly prevalent in this area during the summer and spring. The rain may significantly lower the number of tourists. Therefore, if you dislike crowds, now might be the best time to visit Australia.

Climate in Australia.
Monsoon Season:
Thanks to the west-to-north westerly winds, Australia has its monsoon season from December to March. Both thunderstorms and cyclones frequently occur. Many locations maintain humidity levels of around 70%. However, visiting Sydney, Brisbane, and Melbourne is simple if you have an umbrella in your backpack.

Frequently Asked Questions.
What is the best time to visit Australia?
The best times to visit Australia are September to November and March to May. The majority of travelers choose these months to travel to Australia. These are the finest walking seasons in Australia because the climate is just right—not too hot or cold.
Is Australia expensive to visit?
For a 7-day trip to Australia, you should budget approximately AU$ 1,400 (USD 945), which includes lodging, travel, meals, sightseeing, and a rental car.
Which month is the coldest in Australia?
The coldest night and day in much of Australia usually happen in July, a few weeks after the winter solstice in June. Nevertheless, each year is unique, and in most places, the coldest temperatures might occur from October to spring which is the best time to visit Australia.