Best Enjoyable Things to Do in Miami for Couples: Explore the South and Miami Beach activities.
South Florida's hippest and most exciting city is Miami. Famous for its world-class beaches, upscale boutiques and eateries, and nostalgic atmosphere. The city is a must-see destination for all tourists, especially couples.
There are lots of enjoyable activities for couples to enjoy in this city, regardless of your shared interests. The various activities include Latin dance lessons and beach yoga visiting national parks, and going on the water. Check out the following list of activities to do in Miami with your partner before deciding on your plan.
Best time to visit Miami this weekend for couples:
Oleta River State Park:
One of the many breathtaking parks in the US is Oleta River State Park. The best part is that Miami's downtown is only 30 minutes away. Oleta River State Park is a must-visit if you and your companion like outdoor sports. You can hike, bike off-road, and explore mangrove woods in the park.
You may remain the night if you would like to extend your stay. It is possible to reserve both camping spaces and basic accommodations. Although the weather is always lovely in this part of Florida, the optimal time to travel here is between December and March to experience outdoor adventures like Oleta River State Park. Sunny, dry, and not overly humid—ideal conditions for riding and hiking!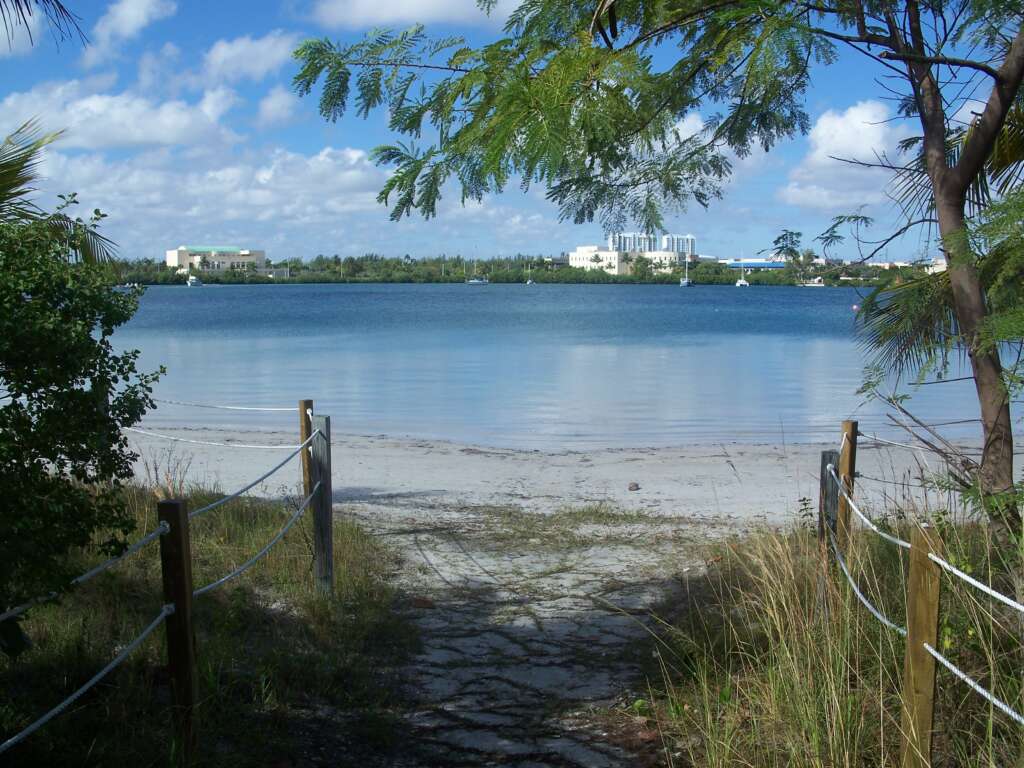 Zoological Wildlife Foundation:
An interactive zoo, the (ZWF) only allows visitors by appointment. Going to the zoo together may be enjoyable and memorable if you and your spouse are passionate about animals. The zoo has lion newborns, jaguar cubs, several primates, sloths, and other animals. This nonprofit focuses on saving endangered species and raising public awareness of animals in danger. All revenue is used to support the conservation and education of species at this sustainable zoo.

Fairchild Tropical Botanic Garden:
The 83-acre Fairchild Tropical Botanic Garden is a haven for rare and threatened tropical flora. According to My USA, the #1 Garden in the USA is now situated in the Coral Gables neighborhood of Miami. The garden, which was founded in 1938 and is one of the top outdoor events in the area of this city, promotes and preserves tropical species.
His name is a tribute to David Fairchild, a botanist who dedicated his life to learning about unusual plants and flowers. He helped usher in the future of food, including ancient grain quinoa and avocado toast, by paving the way for our tradition of meat and potatoes. Over 200,000 alien species and crops entered the US because of Fairchild. (as an example, consider pistachios, mangos, nectarines, and bamboo).

Vizcaya Museum and Garden:
The popular Instagram destination Vizcaya Museum and Gardens is close to Simpson Park. The primary residence and acres of gardens transport visitors to the Gilded Age. This magnificent mansion, which served as American industrialist James Deering's winter residence, is full of photo opportunities, romantic nooks, and crannies. It was constructed on the Biscayne Bay shoreline and reminded me of Sarasota's magnificent Ca D'Zan Mansion.
When guests would arrive in their yachts along the shoreline in the early 1900s, visitors could only speculate about the festivities that used to be held at these sites. The estate, which was purposefully created to resemble a 400-year-old Italian house, was built with the help of talented artisans. Rooms are crowded with tales of the past residents' lavish way of life.

Fun Things to Do in South Beach for Couples:
High-end stores, eateries, and hotels may be found in South Beach, a part of Miami Beach. A South Beach culinary tour is among the most intriguing activities you can do nearby. The tour is hosted by a local expert who brings you to restaurants serving a variety of cuisines, including Italian, French, Cuban, and Peruvian.
You will go from Ocean Drive to Lincoln Road, the Art Deco District, and Espanola Way, stopping at restaurants and cafes. You'll discover more about each place you stop along the route and sample some fantastic food.
Related: Best 7 Things to Do with Kids in Destin Florida in 2023.

Best time to go to South Beach for Couples:
Only visit in March and April if you want to be there when spring breakers visit. With all the extra college students, the area is already busy. Visiting during the summer, when it is scorching and muggy, can also be uncomfortable.
June to August is suitable if you are okay with the temperatures and more families. Since everyone desires to go to a warm location during the winter, the winter is regarded as the peak travel season. Compared to summer, the temperatures are milder, so that's good.
Things to do in Miami Beach:
I prioritize going outside and moving along the boardwalk when taking kids to Miami Beach. Just past the dunes is a stunning walk. We love strolling along the shoreline and enjoying the breathtaking sights of the Atlantic Ocean.
It would be best if you gazed at the remaining façade of the Modern Art District's buildings, and colorful lifeguard platforms make the beach more colorful. Pavement and wood planks make up the surface, which begins at 500 Seashore Drive in South Beach, next to Lummus Park. North Miami and Indian Beach Park are reached after an approximately four-mile journey.

Art Deco Architechture:
The Miami Historic District, home to many eateries, cafes, and beautiful architecture, must be visited in this city. This is a fantastic area to stroll through on foot because there are over 800 Art Deco structures within a mile that feature neon decoration terrazzo floors, striking colors, and curving edges.
Learn more about the structures and history of this neighborhood by going to the Art Deco Welcome Center, which has a museum on the premises. After considering the district's colorful architecture, remember to visit one of this area's numerous eateries, boutiques, and pubs.

FAQ:
Which area of Miami is ideal for couples?
Couples traveling for a romantic getaway may like to stay in Coral Gables, while shoppers should go to Coconut Grove or the Design District. Miami Beach is an island city where the well-known South Beach district is situated.
Why is Miami so well-known?
Miami is renowned for its warm temperatures, immaculate beaches, nonstop nightlife, Art Deco buildings, and Hispanic influence. The Everglades National Park, the Vizcaya Museum, the Heat basketball club, its fantastic skyline, outstanding diving locations, rich culinary scene, and other attractions are all prominent features of this city.
Is Miami costly or cheap?
The average wage in Miami ranks third highest nationwide. Living in it is expensive for many reasons, including this. Miami has a median home price of $517,987 and a living cost of 23.1% more than the national average.