The Best Time to Visit Peru: What to Expect?
The ideal time to visit Peru is during the dry season, from May to October. This period is characterized by sunny days, a clear Andean sky, and brisk evenings. It's a great time to visit Peru, especially if you want to embark on a trek, but because it's the busy season, you should make your reservations as soon as possible.
There will be more rain than usual between November and April, with January and February being the wettest months. The benefits of traveling during this period include fewer tourists, greener countryside, and occasionally cheaper hotel and airfare prices.
The Amazon also gets more rain from November to March, but you shouldn't let that stop you from going because there are usually breaks in the rain and plenty of flora and fauna to see.
December — February
The greatest time of year to visit Peru, particularly in northern coastal districts, may be from December to February. Expect temperatures to reach a comfortable 29 C, which will be warm and sunny. In coastal areas, rainfall will be relatively scant.
The Amazon Basin and the Andes have their rainy season from December to February. This season has many plants and animals with high water levels. The Inca Trail frequently closes in February at this time of year because of potential landslides and maintenance. Throughout this time, Machu Picchu itself is open to visitors.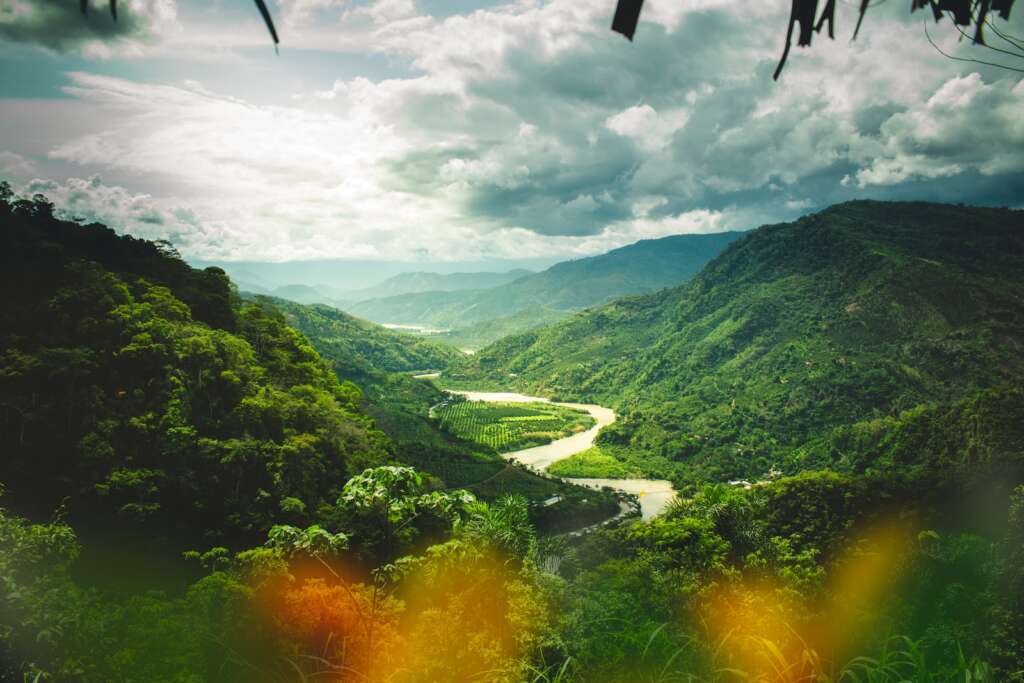 March-May
For people from the Northern Hemisphere, spring often lasts from March to May. The seashore has milder weather starting in March. Although it's still wet in the Andes, you'll notice that the paths are quieter and less crowded. And the jungle is still warm and muggy, as it is throughout the year.
The rainy season ends in March in Machu Picchu, and conditions should be drier and warmer by May. Obtaining a permit during this time for an Inca route hike can be more peaceful and simpler. The jungle is experiencing its rainy season, yet the foliage is beautiful.

June — August
The busiest months to visit Machu Picchu are from June to August. This is an excellent time to travel for those who wish to go hiking or climbing because the Andes are less wet during this time of year. You'll see some gorgeous mountain peaks, and the sky will be crystal clear.
Around 18 to 22 degrees Celsius are more common at the seaside between December and March. During this time of year, mist covers Lima as well. The coolest months are June through October, with lows of 15 °C and highs of 19 °C.
Although it's the dry season and so hot and humid in the Amazon, there won't be as much rain, resulting in lower water levels.

RELATED: Best Enjoyable 7 Things to Do In Austin Texas with Kids.
September — November
The months of September & October are the best for visiting because it doesn't rain very often in Cusco and the area around Machu Picchu. However, remember that busy times on trails coincide with beautiful weather, attracting more tourists.
If you visit the seaside this time of year, you'll discover that the temperatures are significantly colder but still comfortable, around 23 to 25 C.
It's a good season to explore and learn about the rainforest's wildlife, plants, and fauna because it's hot, and there is less rain than between November and February. Additionally, this is a fantastic time of year to visit Arequipa and the Colca Canyon. You'll notice that Lima and Trujillo have milder temperatures from September to November.

Events & Festivals
Inti Raymi (June):
A month filled with celebrations in Peru, many leading up to the Inti Raymi (Festival of the Sun) at the month's end. Corpus Christi, our favorite alternative feast, occurs on the ninth Thursday after Easter. In Cuzco, encounter it.
Santa Rosa de Lima (30th August):
An official holiday and procession to the cathedral of Lima are held in her honour.

The Worst Time to Visit Peru
The rainy season in Peru lasts from November to April, the worst time to travel there. Flooding and mudslides frequently occur during this period, making travel challenging and hazardous. Because of bad weather, airports may be closed, and roads may be washed out.
If you decide to visit Peru during the rainy season, bring enough food and water to last you for at least three days in case of an emergency.

Is Peru Expensive?
Peru has a 31.97% lower cost of living than the US, according to Numbeo, a site that crowdsources cost of living data. For instance, the average monthly cost of accommodation in Peru is $69.72, while the average monthly cost of transportation is $11.54.
Furthermore, Peruvian food and drink are reasonably priced, with lunch at a mid-range restaurant costing about $6.50. Overall, it looks like Peru is a reasonably priced place to live. Costs can, of course, differ based on personal tastes and choices in lifestyle.

When is Peru's Peak Travel Period?
Peru is a stunning country with varied scenery, including deserts, mountains, and rainforests. The effect is that tourists come to the nation all year round. The ideal time to travel to Peru is during the dry season, from May through October.
This time of year is perfect for outdoor activities like hiking and camping because the weather is typically sunny and dry. Most of Peru's festivals occur during the dry season, making it a fantastic opportunity to experience the local way of life. If you want to have the finest experience, plan your trip to Peru around the dry season.

FAQ
What time of year is the cheapest to go to Peru?
In general, the off-season travel windows for Peru are from late October to mid-December and from mid-January to April.
How many days do I need in Peru?
Spend 10 days to 2 weeks in Peru, as this will enable travelers to see many of the main attractions as well as some off-the-beaten-path locations.
Is Peru cheap for a tourist?
·         Luxury travel: $100+/day.
·         Budget travel: $25 to $30/day.
·         Mid-range travel: $35 to $100/day.
Why is Peru worth visiting?
There are many additional reasons to travel to Peru, despite the fact that Machu Picchu and the Incas are its most well-known attractions. Peru's terrain is varied and it is one of the largest countries in South America.
Is Peru safe to travel to right now?
Due to crime and civic upheaval, use extra caution. The risk is higher in some places.